Are you experiencing Samsung TV WiFi Keeps Disconnecting issue on your? If you are, then this post is for you.
Hey guys! Today, we are going to talk about why your Samsung Smart TV Keeps disconnecting from Wifi, and how to resolve it.
A lot of Samsung TV owners have reported having this issue. Some claim to have been struggling with it frequently and intermittently for months.
A smart TV is similar to any other regular television set if it is not connected to the internet. For all apps to work, you need to have a stable connection. Below are a few remedies you can try if your Samsung TV WiFi connection isn't working and you're experiencing problems connecting to the internet connection or WiFi. If you are interested to know, then scroll down and continue reading.
Samsung TV Wifi Turned Off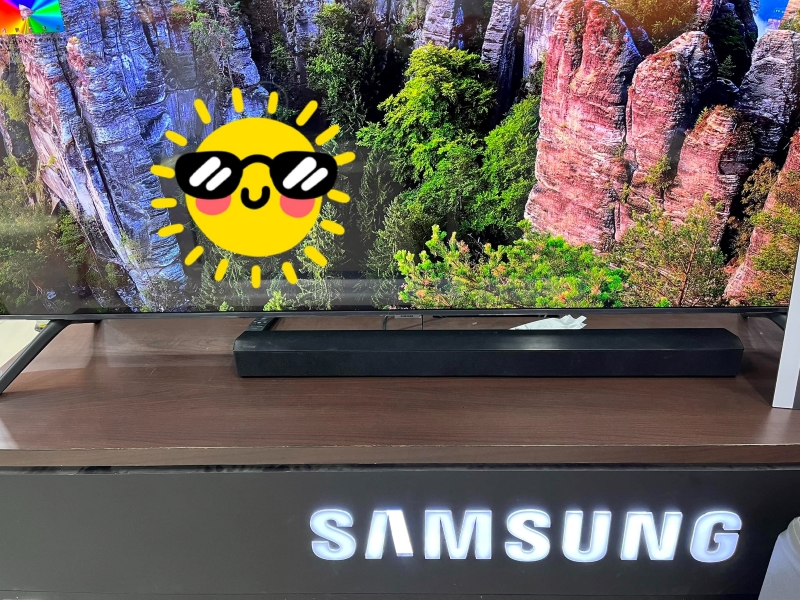 Reasons Why Your Samsung TV Keeps Disconnecting From Wi Fi Network
There could be a number of potential reasons why your Samsung TV is unable to detect any wireless networks or why it keeps disconnecting from the internet connection. In some instances, resetting the Network Settings or updating the TV software may be required. In others though, a simple restart of your Samsung TV may solve the problem. There are a few things that could be causing your Samsung Smart TV to not respond to a WiFi network or an internet connection. Some of the reasons are listed below.
Glitch/Bugs
An invalid password or a software glitch could be to blame if your TV can detect WiFi networks but cannot connect to them. In some situations, using the tv's remote to switch off the TV for a very long time corrupts the network settings, causing connection issues.
DNS Server Settings
Also known as Domain Name System. To enable the internet connection, the DNS settings on every digital device that allows connectivity must be set up correctly. Your Samsung Smart TV automatically retrieves the DNS server settings by default. The DNS server must occasionally be manually set, especially if your TV won't connect to WiFi or a wireless network.
TV's MAC Address Has Failed
Also Known as Media Access Control. It is a special identification number that the device OEM gives to each network adapter. On a single device, the MAC addresses for Ethernet, WiFi, Bluetooth, etc. are distinct and different. Since the MAC address for laptops, cellphones, and smart TVs is static, the ISP or Internet Service Provider can block it to prevent a device from connecting to a WiFi router. Furthermore, if your Samsung TV's MAC address fails for any reason, it won't be able to discover any wireless networks.
Old Version Software/Firmware Bug
Samsung continuously rolls out firmware or software updates for all of its Smart TVs. It won't be able to download and install the most recent firmware updates if you don't have your TV linked to a functional internet connection. Your TV's firmware will be out of date if you have disabled automatic software updates, which could lead to a variety of problems, including issues with network access. Not only an outdated firmware version, but also a defect in the most recent software update your TV got recently may result in network-related problems.
Wifi Router or Modem Issue
Your TV won't be able to identify or connect to a wireless network if there is an issue with your WiFi router or internet modem. Your TV's connectivity problems might be resolved by replacing your modem.
What To Do If Samsung TV Keeps Disconnecting From Internet Connection Or Wifi
After discussing the potential causes for your TV's inability to connect to a wireless network or an internet connection, let's now try to solve the issue. The resolution could change depending on the cause. Listed below are all potential resolutions for the Samsung TV internet connection and WiFi issue.
---
Do A Power Cycle on Your Samsung TV
The most basic troubleshooting step to fix Samsung TV internet or Wifi connection issues is to turn off and turn back on the TV.
The first thing worth trying is to see if simply turning your TV off and back on again fixes the issue. Most of the time, problems are caused by improper booting or incorrectly setup temporary system files.
Simply turn off your Samsung TV with the remote, unplug the adapter for 10 to 20 seconds, then plug it back in and switch the TV back on.
Check if the issue has been resolved. If not, proceed to the next solution.
---
Try Unplug Samsung TV from wall Socket
Another popular solution for WiFi disconnection issue on Samsung Smart TVs is to unplug the device from the wall socket. It's important to wait the full 60 seconds in this case. Prior to plugging it back in, be a little patient enough to wait until at least a minute has passed. Find the power button on your Samsung TV, then hold it there for 30 seconds while the TV is unplugged. Be sure to hold the TV's power button rather than the remote when using it.
The TV can then soft reset itself and any remaining power will help to drain from the device. Not just turning the remote on and off.
After the 60 seconds, you can plug the TV back in and it should power back on without any issues.
Try the next method if you're still having problems with the wi fi connection.
---
Check Your Internet Connection
Verify that you have a strong, stable internet connection. Minimum requirement download speed is 3 MBPS for SD content, whereas for HD, it needs up to 9 MBPS.
You may figure out whether the issue is with your connection or not by conducting a speed test on your phone while it is linked to the same Wi-Fi network as your TV.
Check the speed of your internet service provider. To check, just type speed test on the search bar of your browser. You will be provided by your browser a lot speed test sites. Just choose what you think is most reliable.
---
Restart Your Samsung TV
If your TV is experiencing connectivity issues due to a temporary issue or weak wi fi signals, try this solution since it is the simplest solution available to fix the issue with your internet connection on your Samsung TV. There are two methods actually. You can try the methods below.
Ensure that your Samsung tv is turned on.
Next, hold the remote's Power button.
Hold it down until the Samsung logo appears on the TV screen.
The TV's red LED will start blinking more quickly.
Try re-connecting to the WiFi network after the TV is on.
If it doesn't work, then try the other method.
Turn on the Samsung tv.
Allow it to operate for 5 to 10 minutes, and then turn it off by unplugging the power cable.
You should wait for 30 minutes, before turning on the TC.
If your Samsung TV is still unable to discover any wireless networks, your router settings may be incorrect.
---
Reset Network Source Or Internet Connection
It is also possible that there are issues with the Internet, the Wi-Fi network, or the router's DNS configuration that prohibit your Samsung TV from connecting to the Internet. The Internet Router should therefore undergo a full power cycle during this point.
First, you need to unplug the power cable of your WiFi router.
Then, switch it off for at least 10 minutes, and turn it on after.
Allow the router to complete loading the internet settings by waiting five minutes.
To check whether the issue still occurs when internet connectivity is available, try connecting the TV to the WiFi.
If the issue still occurs, then move on to the next solution.
---
Move The WiFi Router Closer To The Samsung TV
The performance will be better and more reliable the closer your WiFi router is to your Samsung TV.
Consider purchasing a couple WiFi extenders if moving your router is not an option. These can be plugged straight into any electrical socket and are typically very reasonably priced. They truly make a difference.
Another option is to mount your router higher if you can. Signals are spread downward by routers, therefore success depends on your ability to raise the device off the ground.
Try to keep your router away from other devices that could interfere with it.
To get the best coverage from your router's antennae, position one vertically and the other horizontally.
Check if the problem has been resolved. If not, then you can try the next solution.
---
Reset Network Settings On The Samsung TV
If your Samsung TV is having trouble detecting wireless networks or connecting to WiFi, there may be an issue with how the network settings are set up on your TV. In this situation, restarting your Samsung TV's network settings may be able to resolve the WiFi connection problem.
Get your Samsung TV's remote control and then press the Home button.
Next, go to settings. Select General, and then select Network.
Select the Reset Network option, and then hit Yes.
After that, restart your TV, and then reconfigure your network settings.
If the problem still occurs, try the next method.
---
Disconnect Other Connected Devices to Wi-Fi
The number of devices that can connect to some WiFi routers is preset. Check the device hotspot settings on your smartphone to see if there is a limit on the number of connected devices before attempting to connect to a wireless hotspot. Too many devices connected to your WiFi router can interfere with the internet connection on your TV.
Try the next solution if the problem still occurs.
---
Set The DNS Server and IP Adress Manually
In order to resolve hostnames connected to IP addresses, a network of directories called DNS is used. Computers, cellphones, and smart TVs all connect to the Internet by default by using the IP to automatically resolve the DNS. The DNS server can be manually configured to resolve an issue with your internet connection.
Here's How It's Done:
First, tap the Menu button on your remote control. Then, go to Network and select Network Status. Your wireless network connection will be verified by your TV.
Given your connection problems, this is probably going to fail, and you should see a pop-up stating that you are connected to the wireless network but not the Internet.
Select DNS Settings located at the bottom of the pop up, then select DNS Server. Either "8.8.8.8" or "8.8.4.4" should be visible. You need to enter these numbers to set the DNS server.
Once you have set the DNS server, reconnect it to the wifi network.
If you are still having trouble connecting to the internet connection, try the next method.
---
Enable The "Obtain automatically" IP Setting
Your Samsung TV's network settings might occasionally alter by mistake, and this problem is actually brought on by an incorrect configuration.
An excellent sample of this is when the IP Setting is inadvertently set to "Obtain manually". This implies that in order for your TV to maintain an Internet connection, you must manually enter your IP address.
To verify IP setting configuration, get your remote and select Menu. Then, select Network and select Network Status. Access IP settings. Just make sure that "Obtain automatically" is selected under IP Settings. If it's not, then you need to set it.
---
Update Your Samsung TV
Updating your Samsung TV is another way to solve the problem you're having with your internet connection. If your Samsung TV may momentarily connect to WiFi but then abruptly disconnects, there must be a problem with the firmware of your TV. You can attempt updating your TV's operating system if a more recent version is available.
Here's How It's Done:
Make sure your TV is connected to a reliable internet connection.
Under settings, click the Update Now. Then, go to Support and select Software Update.
If there are any accessible firmware updates, your TV will download and install them automatically. Keep the TV on at all times during this process.
Perform A Full Factory Reset On Your Samsung Smart TV
The Samsung TV WiFi connection issue could sometimes be triggered on by unidentified system issues or a MAC address error. Your TV's factory reset procedure may be able to resolve these problems.
On the Settings, select General.
Then, choose Reset.
To start the system reset, enter the PIN. The PIN by default is 0000.
---
Unblock Your TV's MAC Address
You should have your TV's MAC address unblocked if it is blocked in the router or by the ISP.
To do this, go to Settings, and select Support. Next select About This TV to check the MAC address of your TV. The MAC address should be written down and given to your internet service provider so that he can unlock it or add it to the whitelist.
---
That's it. I hope these troubleshooting tips were able to help you one way or the other. Thanks for reading this post.