Learn how to fix Netflix not loading on Samsung TV issue by reading this post.
| Product | Brand | Name | Price |
| --- | --- | --- | --- |
| | SAMSUNG | SAMSUNG 50-Inch Class Crystal 4K UHD AU8000 Series HDR, 3 HDMI Ports,Q Symphony, Smart TV | Check Price on Amazon |
* If you buy through links on our site, we may earn an affiliate commission. For more details, please visit our Privacy policy page.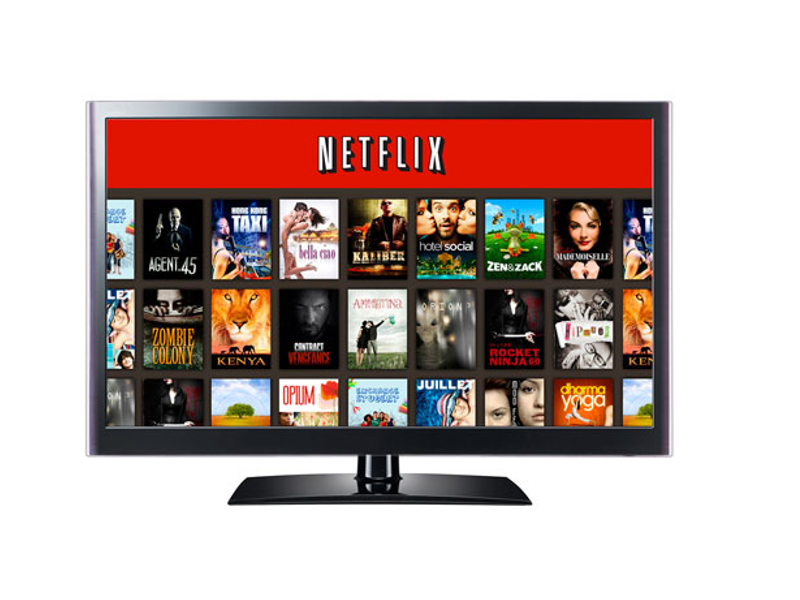 Netflix is a streaming service that lets users watch a wide variety of award-winning TV shows, anime, movies, and documentaries anytime, anywhere. It offers four streaming plans, namely: Basic with ads, Basic, Standard, and Premium.
As long as you have internet-connected devices, a Netflix account or a subscription of this streaming service, then you are good to go!
However, the Netflix application may not work as expected. And because of this, you need to equip yourself with a little knowledge on how to correct the problem in case you'll experience difficulties in the feature.
In this post, we will walk you through on how to fix Netflix not working on Samsung Smart TVs.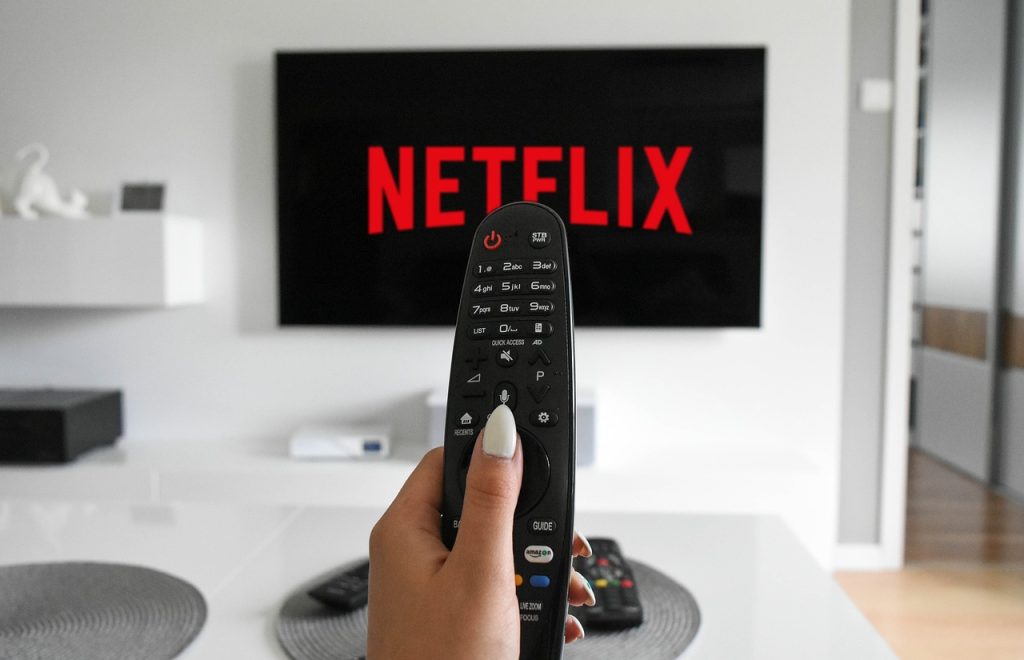 REASONS WHY NETFLIX WON'T LOAD ON SAMSUNG TVS
There are various reasons as to why Netflix stops working on Samsung TV. So the first thing you need to do is to check if there's an ongoing outage. You can check the Netflix status page if there is ongoing maintenance. If so, all you need to do is to wait until it's been repaired.
However, if Netflix is working fine on other users' Samsung TV and other devices, then you need to do some workarounds in your end to rectify the problem.
Before you start troubleshooting your TV and the Netflix application, ensure to check the following:
1. There is no on-going outage affecting the Netflix server and Netflix is working on other devices.
Netflix servers sometimes run slow. This is one of the obvious reasons for the issue of Netflix not working on internet-connected devices. If this is the case, wait for the network's ETR (estimated time of repair) and try the using service again.
2. The Netflix plan is active.
Seeing Samsung TV Netflix app does not mean you already have access to this streaming service. You still need to buy a subscription (depending on your preferred plan) to use the service.
3.Your Wi Fi network connection is working and stable.
Weak internet connection can possibly trigger Netflix to not load on your Samsung TV. You can soft reset or power cycle (turn it off and on again) your WiFi router to refresh and clear network bugs.
You can use the dedicated restart button or directly unplug the router from the power outlet for at least 1 minute and plug it again after the said time. Your internet connection should be back on its optimum speed after the reset.
Then check if Netflix not working problem has been corrected.
4. The Netflix app is not blocked.
Check if you're in a country where Netflix is supported. And make sure you are not using VPN. If you have an active VPN, turn it off.
See to it as well that your network administrator didn't block Netflix. If so, Netflix recommends escalating the issue to your Wi-Fi router admin and request to have Netflix whitelisted again.
Now if everything is working on your Samsung Smart TV except for the Netflix app, here's the list of the things you can do so that Netflix on your Samsung Smart TV will be working again.
6 WAYS TO FIX NETFLIX THAT IS NOT LOADING ON SAMSUNG SMART TV
Listed below are some tweaks you can try to get Netflix working again on your Samsung TV.
SOLUTION #1. POWER CYCLE YOUR SAMSUNG TV
This can be done by turning your television off and on again.
However, when you turn your TV off and on again, it does not totally shut off its system. This process is just the same as putting your TV on sleep mode. So it is best to unplug your Samsung Smart TV for at least 2 minutes. then plug it back again.
Then check if Netflix is already working.
SOLUTION #2. LOG OUT FROM YOUR NETFLIX ACCOUNT
Your Netflix that is not working on Samsung TV might be due to an account glitch.
You can sign out from your Netflix account using the Konami code. Here's how:
Open Netflix app on your Samsung smart TV home screen.
From the Netflix Home screen, enter this sequence on the remote: Up, Up, Down, Down, Left, Right, Left, Right, Up, Up, Up, Up.
Then load Netflix and see if it's already working.
You can use the remote control to sign out of Netflix. Access your Netflix profile from the Home screen and go to the left side of the screen. Scroll down and select the Get help menu. Then select log out.
Another way of logging out from your Netflix account is through the ACCOUNT SETTINGS (Netflix settings). In this process, you will use the remote control to sign out of Netflix.
Here's what to do:
Go to your Netflix profiles section.
Head to the left side of the TV screen.
Select Get help.
Then choose Log out.
If logging out from your Netflix account fails to correct the problem, you can uninstall and then reinstall the app. Similar to smartphones, doing so will refresh the Samsung smart TV's system as well as the Netflix app.
SOLUTION #3. UNINSTALL AND REINSTALL THE NETFLIX APP
To uninstall Netflix from your Samsung Smart TV, follow these steps:
On your remote control, press the Home button.
Head to the Apps tab.
Then select the Settings cog option.
Find and choose Netflix app icon.
The pick Delete.
After deleting the app from your Samsung Smart TV, you can turn the TV off and on again. Then install Netflix app again using these steps:
Using your remote control, head back to the Smart Hub screen.
Search for the Netflix app using the keyboard or voice button.
Then select Install.
Once done, try if Netflix is already working on Samsung TV. This method will completely reset Netflix on your Samsung TV.
Otherwise, try the next solution.
SOLUTION #4. TURN OFF SAMSUNG INSTANT ON FEATURE
One of the features Samsung TV offers to its users is the Samsung Instant On feature. With these speedy feature, everything should work accordingly. But there are instances that this feature causes conflict with online service subscriptions like Netflix subscription. If this is the case, try to disable the feature and see if it corrects the problem.
Here's how to disable instant on feature:
Head to Settings cog and select this menu.
Go to the General Section.
Search Instant On.
If the feature is on, toggle the option OFF to disable.
Then check if Netflix is already working on Samsung Smart TV. If the issue of Netflix not working on Samsung Smart TV still persists, move on to the next solution.
SOLUTION #5. UPDATE NETFLIX AND SAMSUNG SMART TV SOFTWARE
A smart TV running in an outdated operating system will not affect your regular TV programs. But for paid subscriptions and apps, this can cause some trouble. Hence, regular updates avoid issues such as Netflix error codes, not loading, and other apps issues.
Being said, it is recommended to check your Samsung Smart TV to make sure it is running the latest software version as well as your Netflix app. Otherwise, you need to do Netflix and software update.
And to check for the Netflix app updates, do these:
Press the Smart Hub button.
Choose Features.
Find the Netflix application, and highlight it. Then press and hold the Enter button on your remote control.
You'll be prompted with the sub-menu. Find Update apps.
Select the Select All option.
Then select Update.
The next thing that needs to be done is to update your Smart TV's firmware. Search for available firmware update for your TV model.
To check for Samsung Smart TV update, do these steps:
Select Settings option.
Select Support.
Hit Software Update.
Then click on Update Now.
After the update, open Netflix on your Samsung TV. If it is still not working, head to the next solution.
SOLUTION #6. RESET THE SMART HUB
If everything else fails, your last resort is to reset the Smart Hub. Doing so will log you out of all the apps. These downloaded apps will also be removed from your Samsung Smart TV. This means that you'll need to start from scratch after doing this method, like reinstall Netflix on your Smart TV again.
If you want to give this a try, here are the things to do to reset your Samsung Smart TV Smart Hub:
On your Samsung Smart TV remote control, press the Home button.
Head to the left and select the Settings tab using the directional ring.
Press the arrow down button and go to the Support section.
Then enter the Device Care menu.
Select the Self Diagnosis option.
Select Reset Smart Hub located at the bottom option using the directional ring.
Enter your TV PIN (if there's any). If you haven't set up one, the default PIN should be 0000 ( four zeros).
Smart hub reset should rectify the Netflix not loading on Samsung TV issue .
Now, if none of the aforementioned solutions fix the problem and Netflix is still not loading on your Samsung Smart TV, you should contact Samsung Support for further assistance.
FREQUENTLY ASKED QUESTIONS
IS NETFLIX ACCESSIBLE ON A REGULAR TV?

Definitely. You can still access Netflix even if you don't have a smart TV. If you have a streaming stick such as Google Chromecast, Roku device or Amazon Fire stick, you can absolutely watch Netflix on your regular television.

CAN A NETFLIX SUBSCRIPTION BE CANCELLED ANYTIME YOU WANT?

Yes. Since Netflix service is not under contract or commitment. You can directly cancel your subscription online, anytime you want, without incurring any cancellation fee.

DOES NETFLIX OFFER CONTENT FOR CHILDREN?

Netflix offers an extensive library of feature content suited for kids. But since everyone can watch whatever movies, shows, or documentaries available on Netflix, it is recommended that parents control the shows and movies their children watch. 

The Netflix Kids profiles let parents set PIN-protected parental controls to restrict matured contents and block specific shows, movies, or titles.
| Product | Brand | Name | Price |
| --- | --- | --- | --- |
| | SAMSUNG | SAMSUNG 50-Inch Class Crystal 4K UHD AU8000 Series HDR, 3 HDMI Ports,Q Symphony, Smart TV | Check Price on Amazon |
* If you buy through links on our site, we may earn an affiliate commission. For more details, please visit our Privacy policy page.