The #Samsung #Galaxy #S7 is one of the best smartphone models that was released last year. This particular model is a premium device that comes with high end specs. Think of this as a beefed up version of the S6 as it is a vastly improved version when compared to its predecessor. It comes with a powerful Snapdragon 820 or Exynos 8890 chipset, 4GB of RAM, a stunning 5.1 inch Super AMOLED display, a 12MP dual pixel camera, and a 3000mAh battery among others. Although this phone is being used by a lot of people as their primary daily driver there are instances when certain issues can occur which we will be addressing today. In this latest installment of our troubleshooting series we will tackle the Galaxy S7 stuck in blue screen an error has occured while updating device issue & other related problems.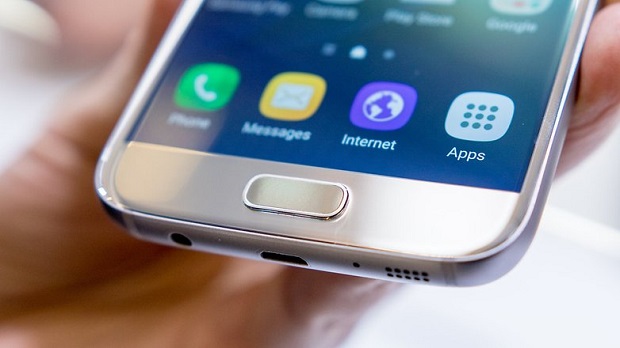 If you own a Samsung Galaxy S7 or any other Android device for that matter then feel free to contact us using this form. We will be more than happy to assist you with any concern that you may have with your device. This is a free service we are offering with no strings attached. We however ask that when you do contact us try to be as detailed as possible so that an accurate assessment can be made and the correct solution can be given.  
If you would like to browse the previous parts in this series then check out this link.  
You may also reach us at our Facebook and Google+ social media accounts.
S7 Stuck In Blue Screen An Error Has Occured While Updating Device
Problem: Hi, i have an s7 G930F. I was doing a software update and it failed. It is now stuck on the blue screen saying an error has occurred during update. Use smart sitch recovery. Tried that but it won't recognise phone. Tried boooting into recovery but it won't do that either. Can't even turn it off. Any suggestions would be greatly appreciated. Thanks.
Solution: The best way to fix this problem is to use Smart Switch. Make sure to update the Smart Switch software that you have in your computer if a new version is available. Once this is done tap on the "More" option on the upper right side of the software then tap on reinstall device driver. You will be prompted to disconnect the USB cable before proceeding with this. As soon as this step is finished restart your computer. Run the Smart Switch app then connect your phone to the computer using a USB cord. Make sure that your phone is detected by Smart Switch. Tap on the "More" section again then tap on "Emergency software recovery and initialization".
In case your phone is not recognized by Smart Switch then you should try the following troubleshooting steps listed below.
Clean the charging port of your phone using a can of compressed air. Make sure that any dirt or debris stuck in this port is removed.

Try using a different USB cord.

Try plugging your phone to a different USB port in your computer.

Try using a different computer.
If your phone is still not recognized then you should bring it to a service center and have it checked.
S7 Moisture Detected Error
Problem: my s7 keeps saying moisture detected even tho i follow the steps and sometimes it goes to normal then the moisture is been detected again. how am i gonna fix this pls help me
Solution: The moisture detected error is a failsafe feature of the phone to protect it from a possible short circuit if you change the phone while water or moisture is present in the charging port. To fix this problem follow the steps listed below.
Make sure that the charging port of your phone is dry by using a vacuum cleaner to suck the port dry.

Another alternative to a vacuum cleaner is to use a hair dryer to dry out the moisture inside the port.

Try using a different charging cord when charging the phone as the current cord that you are using might be causing the problem.
If the error message persists then I suggest that you bring your phone to a service center and have it checked.
S7 Won't Start
Problem: Hello, I need help. My s7 wont start after i fully charge it. At first it was around 3 % den i charged… But after 2 hours or more. screen is black but the back and app manager button lights up. i see the led lights too, seems like i have notification but still…. it wont open
Solution: The first thing that you need to do in this case is to perform a simulated battery pull. This is done by pressing and holding both power and volume down buttons for at least 10 seconds. Your phone will restart after this. If the phone is still unresponsive then charge it for at least 20 minutes using a different charging cord and wall charger. Make sure that you see the charging indicator. Try starting your phone again. If it doesn't start then check if you are able to access the recovery mode. From here you will need to do a factory reset. Take note that the reset will erase your phone data.
If the above steps fails to fix the problem then you should bring your phone to a service center and have it checked.
S7 Freezes
Problem: When attempting to go to the screen to wipe the cache, my galaxy s7 will freeze, then shows a droid on its back with a red triangle. I then have to plug the s7 into the charger and sometimes after about 5 to 10 minutes of plugging and unplugging the charger, it will finally load. Other times it takes multiple attempts of charging cable plus power, volume up, and home key to make it unfreeze and load. This is a new s7 running nougat that I purchased in March of this year. Note that the s7 is at 100% charge when I do this.
Solution: Do you have a microSD card installed in your phone? If you do have one then I suggest you try removing it first as the card could be causing the problem.
Another troubleshooting step that you should consider is a factory reset. Make sure to backup your phone data before doing the reset. Once the reset is complete do not install any apps in your phone yet. Try to check first if you still experience the same issue.
If the problem persists then you will need to bring your phone to a service center and have it checked.
S7 Not Charging Unless Placed In Specific Position
Problem: Hello samsung My samsung s7 wont charge properly unless i put my charger in a specific position and then i have to manually keep it there my phone is brand new not even 3 weeks old please help me it is really freaking me out
Solution: In most cases like this the culprit is a damaged charging cord. Try using a different charging cord then check if the issue still occurs. If it does then try cleaning the charging port of your phone using a can of compressed air making sure that any dirt or debris stuck in this port is removed. You should also try using a different wall charger.
If the issue persists then you should have this phone checked at a service center.
S7 Restarts Randomly
Problem: Hi guys, I have a Galaxy S7 International version unlocked and these days it is restarting. Samsung and Galaxy logo do not appear when it happens but the phone display that locker of knox unlocking and after it a message appear saying that the phone was restarted and I need to include my password. It happens randomly most of the times when I am doing something. In addition most of the time the keyboard do not appear when it asks the password and I have to hold the power button and reset the phone. I already tried to remove SD card and clear the cache as you guys explained. Do you guys have any other thoughts before I reset it? A note: these days I used a third party power bank. Is it possible that it damaged the USB charger port? In addition, thanks for all information on this site. Great work! Note2: I use the fingertip but as I use my company emails on it, security policies are running and the phone asks the password at the first time when the phone is turning on or when it does not recognize the fingerprint for three times.
Solution: You can try to check if an app you downloaded is causing this problem by starting the phone in Safe Mode. If the issue does not occur in this mode then the problem could be caused by an app you downloaded. Find out what app this is and uninstall it. If the issue still occurs even in Safe Mode then you should now consider doing a factory reset.
Regarding the power bank question that you have if this power bank has the correct output then it won't damage the phone charging port.
S7 Freezes Then Restarts
Problem: I'm from Kuwait My s7 restart frequently and after update it won't start. It will hang on samsung screen I did the partition delete it started and complete the update then gave me a message saying update failed then it freeze then restart and hang up again.and I get black screen with no response to pushing keys. I do the battery simulation and it restarted for few seconds then freeze and restart and the cycle repeats. Whenever it freeze it gives a blue light blinking with white
Solution: The best thing that you can do right now is to perform a factory reset from the recovery mode. Take note that this will erase your phone data. If the problem persists then try doing an emergency firmware recovery on your phone using the Smart Switch software.
Feel free to send us your questions, suggestions and problems you've encountered while using your Android phone. We support every Android device that is available in the market today. And don't worry, we won't charge you a single penny for your questions. Contact us using this form. We read every message we receive can't guarantee a quick response. If we were able to help you, please help us spread the word by sharing our posts with your friends.