Welcome to another installment of our troubleshooting series where we aim to help our readers who own the #Samsung #Galaxy #S7Edge fix the issues that they are experiencing with their phone. Today we will tackle the Galaxy S7 Edge unsupported microSD card error & other related problems. As we all know this phone has a microSD card slot which can be used to increase its storage capacity further. This is advantageous if you want more storage space to store your photos and videos. A disadvantage to this though is that if you use a poor quality card it may slow down the phone or worse you might loose the data stored in this card.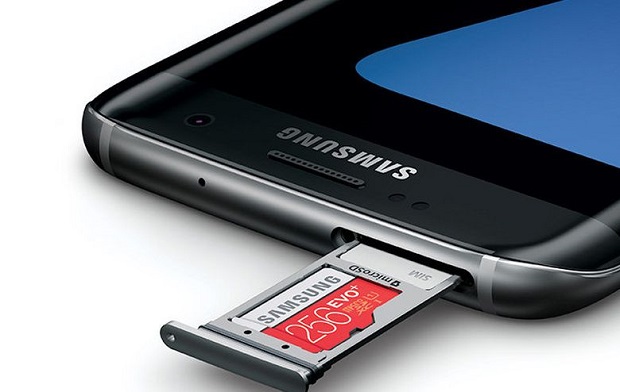 If you own a Samsung Galaxy S7 Edge or any other Android device for that matter then feel free to contact us using this form. We will be more than happy to assist you with any concern that you may have with your device. This is a free service we are offering with no strings attached. We however ask that when you do contact us try to be as detailed as possible so that an accurate assessment can be made and the correct solution can be given.  
If you would like to browse the previous parts in this series then check out this link.  
You may also reach us at our Facebook and Google+ social media accounts.
S7 Edge Unsupported microSD Card
Problem: My S7 Edge was working fine yesterday morning, i turned it off to save power while out, turn it back on and now it says that my unsupported SD card. I have tried it in a card reader but cannot access it that way either. Any advice on how to save my photos would be great.  Oh forgot to mention that i have an Imac not a PC and it also won't read on a PC.
Solution: If the card can't be read by your computer then chances are it is already corrupt. You can try to use a data recovery software such as Recuva to recover the data stored in the card however for this to work the card must first be detected and read by your computer.
S7 Edge microSD Card Not Recognized By Phone
Problem: Hi, my Samsung SD card is no longer recognized by my phone. I checked the card on my computer and everything is fine. During the last system update, when the phone rebooted, it re-appeared for a few minutes and I could access the files on it, but then it vanished again. I cleared the cache already, no result. Any suggestion? Thanks.
Solution: If the card can be recognized by the computer then chances are the problem is caused by a phone software glitch. To fix this problem try wiping the cache partition of the phone from the recovery mode. Restart the phone then check if the issue still occurs. If it does then backup your phone data then do a factory reset.
If the problem still occurs after the reset then I suggest that you have the SIM/microSD card slot of the phone checked at a service center.
S7 Edge Not Reading microSD Card
Problem: My s7 edge does not read any microsd card i put in it have reset phone problem still there tried 4 gig up to 128 gig no joy all card work fine if put in my samsung a3 help please
Solution: It looks like this could be a hardware related problem already. I suggest you bring the phone to a service center and have it checked.
S7 Edge Photo Stored In microSD cArd Have Exclamation Mark
Problem: I have a lot of photos and videos from previous phones over the last 8 years or so and used the samsung smart switch to bring them from my s6 to s7 edge. As there is not enough storage on the device i went through settings and moved them all onto the sd card They are all there but i cannot view them each one has an exclamation point I tried factory resetting the phone reformatting the sd card and cant get them so they are all actually visible The sd card says they are there and has the gb of storage used but can't view them Please help
Solution: Try removing the microSD card from your phone and let your computer read the card. If you are able to access the photos without any problems then make a backup copy immediately. Once this is done format the microSD card using your computer.
If the pictures can't be accessed by your computer then you should try to use a data recovery software such as Recuva to recover the corrupted photos.
S7 Edge Switches Off When microSD Card Is Used
Problem: When I install an SD card on my S7 Edge, it transfers my camera pictures automatically. I do not move any other files or folders from the internal memory to the SD card for now. After some time (couple of days – more than a week – sometimes even longer) my S7 Edge becomes extremely unstable : 1. Screen brightness drops to almost nothing (I cannot even see the Always On Display anymore). 2. It take up to 10-15 seconds to start the phone and then it switches off again all by itself . When I take out the SD card, my phone will work again as it should. Re-inserting the SD card = same problem again.
Solution: You have a corrupted microsD card. Try using a different card in your phone. Make sure to use a card that is of high quality and not the cheap generic ones. The problem should be resolved one a new card is inserted.
Feel free to send us your questions, suggestions and problems you've encountered while using your Android phone. We support every Android device that is available in the market today. And don't worry, we won't charge you a single penny for your questions. Contact us using this form. We read every message we receive can't guarantee a quick response. If we were able to help you, please help us spread the word by sharing our posts with your friends.