Welcome to another installment of our troubleshooting series where we help our readers who own the #Samsung #Galaxy #S6 fix the problems that they have with their phone. In this latest post we will be addressing the Galaxy S6 not getting text messages issue & other related problems. While this phone generally does not have any problems when sending a text message there are instances when this type of issue can occur. We have gathered problems of this nature sent to us and have addressed them below.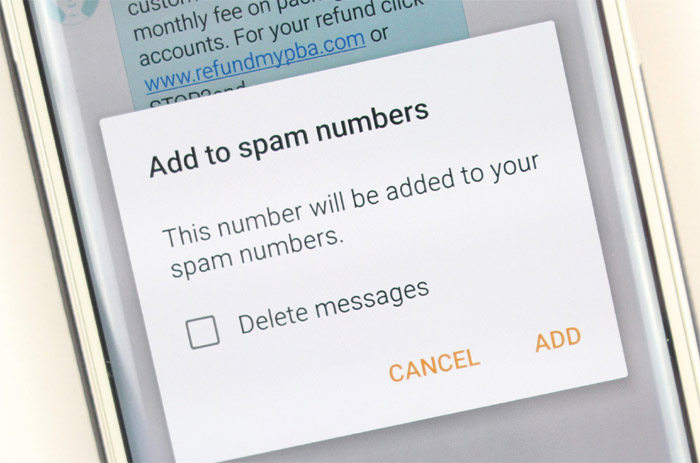 If you own a Samsung Galaxy S6  or any other Android device for that matter then feel free to contact us using this form. We will be more than happy to assist you with any concern that you may have with your device. This is a free service we are offering with no strings attached. We however ask that when you do contact us try to be as detailed as possible so that an accurate assessment can be made and the correct solution can be given.  
If you would like to browse the previous parts in this series then check out this link.  
You may also reach us at our Facebook and Google+ social media accounts.
S6 Not Getting Text Messages
Problem: I'm not getting many of my texts.  Keeps saying "Unknown address" with loads of "Message not found" notifications.  Additionally, some texts are coming through from "889" but when i determined the particular source, i was confused because I had the number and name in my contacts, yet this particular person's texts came in as 889.  Right now the Unknown address contact with hundreds of "message not found" notifications are infuriating.
Solution: This issue usually occurs when someone sends you a text message or picture message and the phone does not recognize the received message. The first thing that you need to do in this case is to verify if there are any network related problems that could be causing this by contacting your carrier. Once you have verified that the network is not causing this it's time to troubleshoot your phone.
Start the troubleshooting by checking the APN settings of your phone. Make sure that it matches the one your carrier is using. If the settings in your phone are different then make the necessary changes. Check if the issue still occurs.
Next, start your phone in Safe Mode. What you are aiming to do is to check if the problem is caused by an app you downloaded. Once the phone is in this mode check if you still experience the same problem. If you don't then an app you downloaded could be causing this issue. Find out what app this is and uninstall it.
Another possible cause to this problem is that you are receiving an iMessage from iPhone users. Since your device is not able to get an iMessage then this issue will occur. Have your friends send you an SMS instead of an iMessage then check if the problem still occurs.
One last troubleshooting step that you can do should the above steps fail is a factory reset. Take note that this will delete your phone data so make sure to have a backup copy before performing this step.
S6 Changing Permission For Premium SMS Sending
Problem: Hopefully a simple fix for you. Once phone update I was sending a text to Premium sms and a pop up came up asking permission for send information message to a service like this and I accidently said never. I have gone through app manager and check settings and it's on always allow. How do I remove the block I seem to have put in place?
Solution: Go to Settings > Applications > Applications Manager > More (top right) > Show System Apps > Message Service (rather than Messages) > Tap 'Send Premium SMS' > Select Ask, Never Allow or Always Allow.
If you have already set it to always allow and the problem remains then you should try to restart your phone then check on it again.
If the restart fails to fix the problem then consider doing a factory reset. Make sure to backup your phone data before doing this.
S6 Not Getting Text Messages
Problem: I only recently got this phone, but i quickly noticed that there are a few people in my contacts list that i am unable to receive texts from. I am often met with the "are you not getting my texts? I sent it like two days ago" call, and it's really frustrating considering that one of the people is my boss. Have you encountered this problem before? Also, it seems that the few people were all iphone users, though that may be a coincidence
Solution: If you are not getting text messages from iPhone users then chances are they are sending the message as an iMessage. Have your friends who have iPhone's go to their phone Settings – Messages then make sure that Send as SMS is turned on. This sends the text as SMS when iMessage is unavailable.
On your phone you should also check that you haven't added any number to the spam filter list.
Go into Messages, then tap on "More" in the top right corner and select Settings

Go into Spam filter

Tap on Manage spam numbers
From here you can remove any number that may be placed in the list.
If the above troubleshooting steps fail then you should consider doing a factory reset. Take note that you should backup your phone data before doing this.
S6 No Text Message Notification After Marshmallow Update
Problem: just installed marshmallow update and now I don't seem to get notified when I receive a text.  Before the message would remain on my locked screen with the icon in the top left corner and the led would flash but since the update I don't get any of these.  I've checked the settings and they're all on so I'm a little confused.  any suggestions? Thanks
Solution: Since the issue occured right after the Marshmallow update the system might still be trying to adjust itself. Try restarting your phone then check if the issue still occurs. You should also check if there are any new app updates available by going to the Google Play Store then going to the My Apps section. From here you will be notified of any updates available. Update the apps accordingly.
If you are still experiencing the same issue then try wiping the cache partition of your phone from the recovery mode. Should this fail to fix the problem you should proceed with backing up your phone data and doing a factory reset.
S6 SMS Turns To MMS After Marshmallow Update
Problem: I recently updated to marshmallow and I realized my sms turned into mms and this has never happened with lollipop and I was wondering if there's a way to solve this or will there be an update that'll fix this
Solution: There are several reasons why an SMS is converted to an MMS. If the number of characters has reached the maximum that has been set by your carrier for an SMS message then it will be converted to an MMS. If you are starting a group message then the SMS will also be converted to an MMS. Try to check that you are sending the message to a phone number and not an email address. It's also possible that a glitch in the upgrade is causing this in which case I would suggest that you backup your phone data then do a factory reset.
S6 Can't Download Images From Text Using Wi-Fi
Problem: I can't seem to download images from text messages through wifi. My phone always makes me turn on my data, but it uses up a lot of data. How do i fix this?  Thank you!
Solution: Retrieving videos, photos, and audio clip from messages will require a mobile data connection. This is a limitation of MMS wherein it needs a mobile data connection to work instead of a Wi-Fi connection.
Feel free to send us your questions, suggestions and problems you've encountered while using your Android phone. We support every Android device that is available in the market today. And don't worry, we won't charge you a single penny for your questions. Contact us using this form. We read every message we receive can't guarantee a quick response. If we were able to help you, please help us spread the word by sharing our posts with your friends.