Welcome to another installment of our troubleshooting series where we aim to resolve the #Samsung Galaxy #S4 issues sent to us by our readers. In this post we will tackle the Galaxy S4 unable to attach file in text message issue & other related problems. What happens in this case is that when trying to attach a file to a text message the error would occur. We have selected some of the issues regarding this nature that we have received and have provided the necessary troubleshooting steps that needs to be done.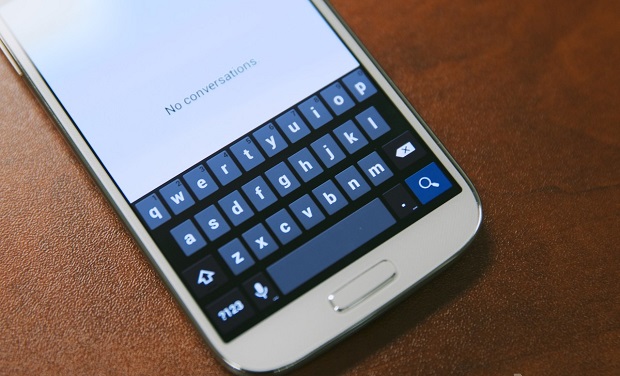 If you own a Samsung Galaxy S4  or any other Android device for that matter then feel free to contact us using this form. We will be more than happy to assist you with any concern that you may have with your device. This is a free service we are offering with no strings attached. We however ask that when you do contact us try to be as detailed as possible so that an accurate assessment can be made and the correct solution can be given.  
If you would like to browse the previous parts in this series then check out this link.  
You may also reach us at our Facebook and Google+ social media accounts.
S4 Unable To Attach File In Text Message
Problem: In the past few days I have not been able to add attachments (photos)  in Message. I receive an error saying: "unable to attach file"
Related Problem: Texting won't let me attach anything. All else is fine. Reset, battery removal attempted no difference. Thx
Related Problem: Unable to attach pictures to text messages error.
Related Problem: Two issues: 1. Just recently can no longer send a picture attachment with text.
When doing group text some parties texts don't show up. Just their name and blank screen.
Solution: A lot of Galaxy owners appear to be having this very same issue after updating their phone software. While this appears to be a software related bug which may be resolved with the next update we have provided some troubleshooting steps below to resolve this issue. Before doing any troubleshooting make sure to update your phone software first then check if the issue still occurs.
First, try using the Hangouts app when sending a text message with a file attached. In most cases this problem occurs when using the Samsung messaging app so switching to a different app may help resolve the problem.
Second, try attaching a file from the phone Gallery instead from the Google Photos gallery. One of our readers say that the problem disappears if they  choose to attach photos from the phone gallery.
Just in case this issue is caused by some form of corrupt data it is best to clear the cache and data of the stock messaging app. You should also follow this up by wiping the cache partition of your phone.
One last troubleshooting step that you can do is to backup your phone data and do a factory reset.
S4 Text Messages Arrive Out Of Order
Problem: Out of the blue, my text messaging started mixing up the order of received and sent texts. For example the conversation flows like this:
HI WHAT'S NEW BUDDY? 12:01
oh nothing how about you? 12:01
hey want to grab lunch? 12:01
how bout you meet me at xyz at 1. 12:07
This conversation on my phone actually looks like this:
oh nothing how about you 12:01
hey want to grab lunch? 12:01
HI WHAT'S NEW BUDDY? 12:01
how bout you meet me at xyz at 1 12:07
And that's just what it looks like on my end.  Like all the messages I receive in response at the same timestamp as what i've sent get pushed above my text like they happened before the fact.  I've also had people tell me that they hadn't received some messages when I send them screenshots of the conversation from my phone. Have you heard of this problem before?  Is there a fix? Google search turned up nothing and Samsung's support is next to nonexistent.  At this point i'm ready to wipe my phone and start fresh, but don't know how.
Solution: There's a possibility that this issue could be caused by some form of corrupt data in your messaging app. Try to clear the cache and data of the app first. You should also follow this up by wiping the cache partition of your phone.
Another possible cause of this problem is that the time and date settings of your phone differ from that of your network. Make sure the automatic date and time setting of your phone is checked, this way your device will be using the network provided time.
S4 Can't Reply To Premium Numbers
Problem: Have signed up with USPS to receive tracking msg on my shipments.  The send a message that uses a number like 29876 and ask that I reply YES if receive msg but when I send the reply it says msg failed!  what do I need to do in settings so it will accept these?
Solution: The setting in your phone may be set to Never Allow the sending of messages to premium numbers. This is a security measure to protect you from getting charged by accidentally sending a message to premium numbers. Follow the steps below to change this setting.
Press the Menu key from the home screen.

Select Settings.

Select the More tab at the top right corner of your screen.

Select Application Manager.

Slide the screen to the All section.

Select Messages.

Under the Permissions section you will find a drop down menu with 3 options for Sending Premium SMS

Select the desired option (Ask – Never Allow – Always Allow)
S4 Cannot Receive Text Messages
Problem: Have done soft and hard reset but still CANNOT receive NO text messages. No numbers are blocked and I do have cell service.. The only message I have been able to receive is from myself and from ONE US CELLULAR phone. That is all!! Please help me!! Texting is the ONLY way I have of keeping in touch with my sick mother!!
Solution: Since you already did a hard reset with the problem still occurring then I suspect this may either be a network related problem or a SIM/Account related problem. Try to check if this issue occurs in different areas or only in one particular area. You should also try to contact your carrier regarding this issue and have them check your account.
Feel free to send us your questions, suggestions and problems you've encountered while using your Android phone. We support every Android device that is available in the market today. And don't worry, we won't charge you a single penny for your questions. Contact us using this form. We read every message we receive can't guarantee a quick response. If we were able to help you, please help us spread the word by sharing our posts with your friends.