A leak from last month revealed that Samsung may call its next flagship the Galaxy S20. There is some truth to this, after all, thanks to a visual confirmation provided with a few live pictures of the smartphone by XDA Developers. One of the images shows the phone's startup screen, which clearly says Galaxy S20+ 5G, indicating that this is the top end model of three flagships that are expected to break cover on Feb 11.
We're happy to report that the phone appears to be in line with what we've heard from rumors and leaks in the past, including the presence of a fourth camera sensor. One of the images also reveals the front portion of the smartphone including the home screen icons as well as the centered hole-punch camera.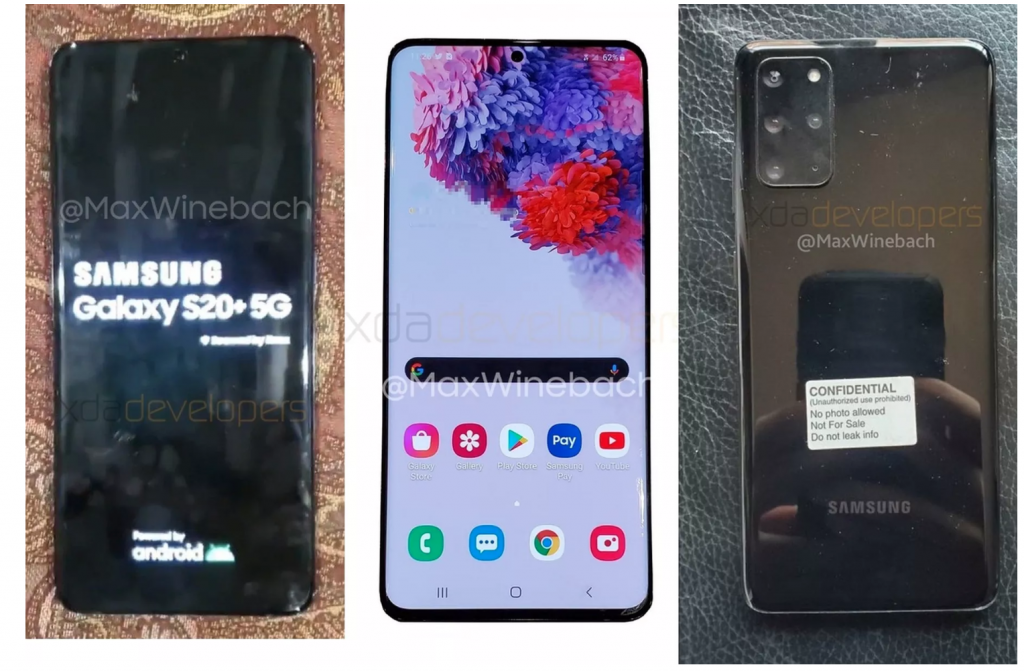 As per the source, the smartphone apparently feels light and flat in the hand, which could be due to Samsung's motivation to keep the device as slim as possible. In addition to the company's Galaxy S20 flagship lineup, the company is also expected to launch the foldable clamshell smartphone, known for now as the Galaxy Z Flip. This means the next few weeks could bring several more leaks pertaining to all four flagships.
The galaxy s20 lineup is expected to be powered by the octa-core Snapdragon 865 chipset which will also come with a 5G modem onboard. Much like in the years past, most Android manufacturers are on course to using Qualcomm's silicon yet again in 2023. A recent report has also mentioned that all variants of the galaxy s20 will come with 12GB of RAM.
Are there any features you would like to see from the galaxy s20? Let us know.
Source: XDA Developers