Welcome to another installment of our troubleshooting series where we aim to help our readers fix the #Samsung #Galaxy #Note5 issues that they are experiencing. Today we will tackle several camera related issues that have been sent to us by our readers. One particular issue which we will take a look at is the Galaxy Note 5 black photos when flash enabled. This is quite a unique issue since you would expect the flash to provide enough light to make the photos clear. This however is not what's happening in this case.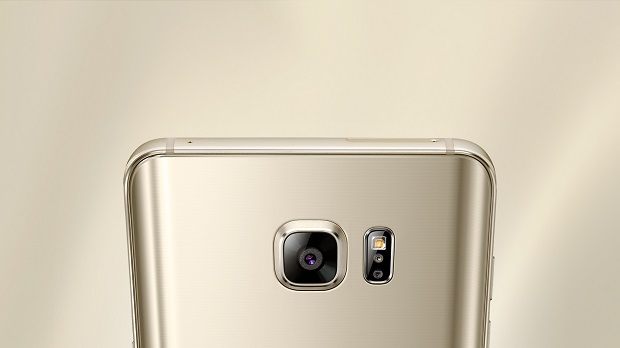 If you own a Samsung Galaxy Note 5  or any other Android device for that matter then feel free to contact us using this form. We will be more than happy to assist you with any concern that you may have with your device. This is a free service we are offering with no strings attached. We however ask that when you do contact us try to be as detailed as possible so that an accurate assessment can be made and the correct solution can be given.  
If you would like to browse the previous parts in this series then check out this link.  
You may also reach us at our Facebook and Google+ social media accounts.
Note 5 Black Photos When Flash Enabled
Problem: Camera takes total black photos when flash is enabled. When i clear cache the first photo I take with flash comes out as it should, the second picture is total black and then the rest also. I have tried starting up in safe mode but again only the first photo is right. Without the flash it takes brilliant pictures.
Solution: It looks like the shutter speed of the camera is not in sync with the flash. When this issue occurs in DSLRs the main culprit is a fast shutter speed. Since the phone adjusts everything automatically then you should try clearing the cache and data of the camera app then check if the issue occurs. If it does then I suggest you backup your phone data then do a factory reset. Once the reset is done immediately check the camera flash function. If the issue remains then you should have your phone checked at a service center.
Note 5 Cloudy Photos When Flash Is Used
Problem: I've noticed for the last few months when I take a picture with the flash,  the picture comes out weirdly cloudy. It's more on the left side and especially in the corner areas. There is no visible substance on the camera,  and  I've cleaned it with that special cloth to clean it and the phone screen.  If I take a picture without the flash it turns out normal. Turning the phone off and on doesn't help and I can't do a soft reset because the backing doesn't seem to open to the battery.  Help please?
Solution: This is quite similar to the problem we have addressed above. Instead of black photos the issue here is that the photos appear cloudy when the flash is used. Try clearing the cache and data of the camera app. This will take out any temporary data in the app that could be causing the problem. If the issue still remains then try to backup your phone data then do a factory reset.
Note 5 Warning Camera Failed Error
Problem: When opening the camera app I receive the "Warning Camera Failed" error message.  I have tried clearing the cache and system reboot that I seen on this site for a similar issue.  Once the phone rebooted, I tried opening the camera app.  I am still receiving the same error message.
Solution: Try starting the phone in Safe Mode then check if you are still receiving the same error message. If the error does not occur then the problem could be caused by a third party app installed in your phone. Find out what app this is and uninstall it. If the issue still occurs in Safe Mode then I suggest you backup your phone data then do a factory reset. Once the reset is complete immediately check the camera. If you still get the error message then this could already be a hardware related issue. I suggest you have your phone checked at a service center if this is the case.
Note 5 Cannot Access Camera Settings
Problem: Hi. I have a problem with my camera. I can not access the settings. The camera is working fine, but when I want to access the camera settings, I see the menu for 1 second and automatically returning in camera mode. I don't have any other camera app installed on my phone. Thank you for your answer.
Solution: Your phone might be operating in Easy Mode. When this mode is active you won't be able to access your camera settings. To return back to the normal mode follow the steps listed below.
Swipe to the left of the screen from the home screen.

Tap Settings

Tap Easy Mode

Tap Standard Mode

Tap Done
Note 5 Selfie Pictures Are Flipped After Marshmallow Update
Problem: Since the update when I take a selfie in messaging the camera flips the picture. I've tried to work out how to fix it but have had no luck. Can you please help as this is really annoying.
Solution: Have you tried checking the camera setting of your phone and made sure this is not saving the photos as flipped or mirror images?
Open the default Camera app.

Switch to the front-facing camera.

Tap to open up the detailed settings menu.

Tap Save as flipped to turn this feature off.

All  photos taken with the front-facing camera won't be saved as flipped or mirrored images
Note 5 Noise In Photos
Problem: I have issues with my camera. I am currently sitting in a Tesla Motors showroom working and the rear camera is acting all weird. The colors are off, and everything in the showroom that is a light produces a wavy shimmer on either side of it (lightbulbs, my computer screen, etc). In addition, there is a lot of "noise" in the photo. I checked "effects" to see if any odd filter was on. I restarted the phone. No help. I took a similar picture the same time with my selfie camera and the colors and image came out clear. If you would like, you can email me and I will share the photos with you.
Solution: This might just be caused by a glitch in the camera app. Try clearing the cache and data of the camera app then check if the issue still occurs.
You should also check if a third party app you installed in your phone is causing this problem by starting the phone in Safe Mode. In this mode only the pre-installed apps are allowed to run. If the problem does not occur in this mode then it is most likely caused by an app. Find out what app this is and uninstall it.
One last troubleshooting step that you can do is a factory reset. Make sure to backup your phone data before proceeding with this step.
Feel free to send us your questions, suggestions and problems you've encountered while using your Android phone. We support every Android device that is available in the market today. And don't worry, we won't charge you a single penny for your questions. Contact us using this form. We read every message we receive can't guarantee a quick response. If we were able to help you, please help us spread the word by sharing our posts with your friends.