Only a few exceptional smartphones that have breached the two year mark are still being widely used. The #Samsung #Galaxy #Note4 is one such model. Released in 2014 as a high end model, this phone is still popular today owing to the fact that it can still outperform several of the newly released mid range smartphones. Another reason why this phone has a great staying power is that its price has significantly dropped since it was first released making it a popular choice among the budget conscious consumer. Although this is a reliable phone there are instances when certain issues can occur which we will be addressing today. In this latest installment of our troubleshooting series we will tackle the Galaxy Note 4 unfortunately the android.phone process has stopped error & other related problems.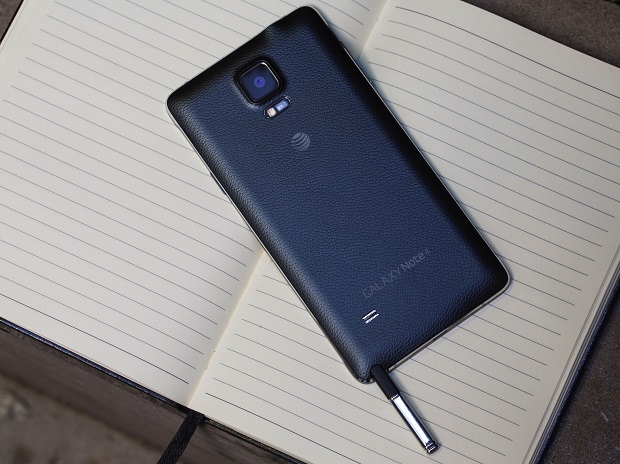 If you own a Samsung Galaxy Note 4  or any other Android device for that matter then feel free to contact us using this form. We will be more than happy to assist you with any concern that you may have with your device. This is a free service we are offering with no strings attached. We however ask that when you do contact us try to be as detailed as possible so that an accurate assessment can be made and the correct solution can be given.  
If you would like to browse the previous parts in this series then check out this link.  
You may also reach us at our Facebook and Google+ social media accounts.
Note 4 Unfortunately The Android.Phone Process Has Stopped Error
Problem: I just bought an unlocked note 4. I was fooling around in the developer options and switched runtime to ART. After it restarted itself, it will not pass the error screen that says "Unfortunately the android.phone process has stopped." I can keep clicking it but it pops right back up. I rebooted it recovery mode and tried wiping the cache. I've heard that if you factory reset an unlocked phone that it will not be unlocked anymore. I'm not positive how the phone was unlocked to begin with. Can I reset it or is there something I can do?
Solution: Actually, if your phone has been unlocked it will stay unlocked even if you perform a factory reset. Before doing the factory reset though you should try to clear the cache and data of the phone app from the application manager. Once this is done do the same for the SIM toolkit app also from the application manager. Check if the issue still occurs. If you are unable to access the application manager from settings due to the error message constantly popping up then you will have to perform a factory reset from the recovery mode. Take note that this will erase your phone data.
Note 4 Keeps Freezing Rebooting
Problem: Just starting having issues not sure what is causing it but phone keeps freezing then it reboots itself….. I tried doing factory reset and even bought a new battery and it's still happening I don't get any error messages….. Not sure you can help but please let me know.
Solution: Does your phone have a microSD card installed?If it does then try removing it as this might be causing the problem.
Since you have already tried doing a factory reset and also replaced the phone battery which still doesn't fix the problem then you should consider flashing your phone with its updated stock firmware file using Odin. You can download your phone's firmware file from the Sammobile website where you will also get the instructions on how to flash your phone.
If flashing the phone fails to fix the problem then this could already be caused by a hardware component that is failing to work. I suggest that you bring your phone to a service center and have it checked if this is the case.
Note 4 Is Bricked
Problem: My T Mobile Note 4 is bricked.  I have tried numerous times to reset my phone via Smart Switch but it fails time and time again.  Is it because it tries to upgrade to Marshmallow??  I just want my phone back in operating condition with the same Lollipop firmware.  Please help.  Thank you.
Solution: The best way to fix a phone that has been bricked is to flash it with its stock firmware file using Odin. You can download your phone's firmware file from the Sammobile website. Try to check if the Lollipop firmware is still available. You will also get the instructions on how to flash your phone from that website.
Note 4 Cannot Update To Marshmallow
Problem: i have samsung note 4 sm n910f it is on android version lollipop it has noticed on phone oficial update marshmallow when i try to update it there is an error message of registration "operation failed" so i can't update it what i can do for it
Solution: There are several conditions that your phone must meet before it can get the official software updates.
Your phone must not be rooted.

Your phone must not be running on a custom software.

If you had your phone unlocked then it should be running on its original network in order for it to access the update servers.
In case your phone meets the conditions listed above and it is still not getting the updates then you should proceed by performing a factory reset. Make sure to backup your phone data before doing the reset.
Once the reset is complete connect your phone to a computer with Kies or Smart Switch installed then do the update using the software.
If the phone still can't get the update then you should consider flashing it using Odin. You can download your phone's firmware file from the Sammobile website where you will also find the instructions on how to flash your phone.
Note 4 How To Uninstall An App
Problem: I recently Installed the app 'marshmallow' from galaxy apps store on my note 4. I didn't seem to be quite fond of it and I wanted to uninstall it, but unfortunately, I have no idea how. I've been searching for solutions from many places, came up with nothing so far. I even try to disable this from 'settings' but that didn't change a thing. How to remove this app? Please help 🙂
Solution: You can uninstall this app by going to Settings then Application Manager. Click on the All tab then from here search for the particular app that you wish to uninstall then tap on it. You will see the uninstall button.
Note 4 Only Half Of Screen Works
Problem: Hi, I dropped my Note 4 and took it to a dealer to have the screen replaced, as it was cracked. Upon connecting the new screen (2 separate replacement screens were used) to the phone, the phone only displayed half of the items on the lock screen. The other half was dark. The dealer told me the phone "needs a new brain".  What could be the average cost of this "new brain"? (I'd called Samsung and they informed me that I'd have to mail the phone to them in order for them to tell me how much it would cost to fix it). Thank you for any help you can give; I'd at least like to know if the Note 4 is worth fixing.
Solution: Aside from the display there might still be some component inside the phone that has been damaged by the drop. We can't tell what component this is unless it is checked by a technician. The worst case scenario right now is that the motherboard has been damaged in which case the price is going to range from $50 to $100.
Note 4 Reboot Loop
Problem: Phone was OK, I was listening a talk show using my BT walking outside, weather was hot. Suddenly connection stopped, phone became hot and I noticed a reboot loop. It would go through initialization, show connections, into main unlock my screen. In 20-30 seconds it it would reboot. I gave it a soft reset when control was available – same loop; removed the battery – same issue. Battery was 92%. It used to run cool, but now top side and battery got hot during the looping. I checked your page and removed SD and SIM card, same loop. Something is running extra hot after booting!? I killed all apps -same loop. I turned off WiFi, BT and location. Loop got longer, but heating in are between SIM and SD continued. Is it thermal shutdown? Battery is new, branded, barely discharges by less than 1% between cycles. Phone does not run from PS, on off state battery charging goes well, charge numbers match when running. What could happened, and why problem is not going away? I was able to receive SMS between restarts from cell network.
Solution: Try to check first if the phone software is causing this problem by following the troubleshooting steps listed below.
Remove the microSD card of your phone if you have one installed. Check if the issue still occurs.

Start the phone in Safe Mode. If the issue does not occur in this mode then it could be caused by an app you installed. Find out what app this is and uninstall it.

Wipe the cache partition of your phone.

Backup your phone data then do a factory reset.
If the above steps fails to fix the problem then you should bring your phone to a service center and have it checked.
Feel free to send us your questions, suggestions and problems you've encountered while using your Android phone. We support every Android device that is available in the market today. And don't worry, we won't charge you a single penny for your questions. Contact us using this form. We read every message we receive can't guarantee a quick response. If we were able to help you, please help us spread the word by sharing our posts with your friends.