Samsung has just announced the Galaxy Chromebook ahead of the CES 2020 event, and it's simply stunning. The first Chromebook to feature an AMOLED display, this Chrome OS notebook is packing a 13.4-inch 4K resolution touchscreen AMOLED display and a beautiful exterior design thanks to the aluminum construction. This allows the display to rotate 360 degrees, something that a lot of laptops can do today.
All of this is complemented by the powerful Intel 10th Gen Core-i5 processor. The Galaxy Chromebook will be available in the coming months with a starting price of $999, which could go up much higher if you pick a variant with more RAM and/or storage. However, with 8GB of RAM and 128GB of storage, the base model is really not that bad an option for many. Also onboard is the company's proprietary S Pen stylus for sketching or taking notes on the go. There's even a dedicated slot for this stylus.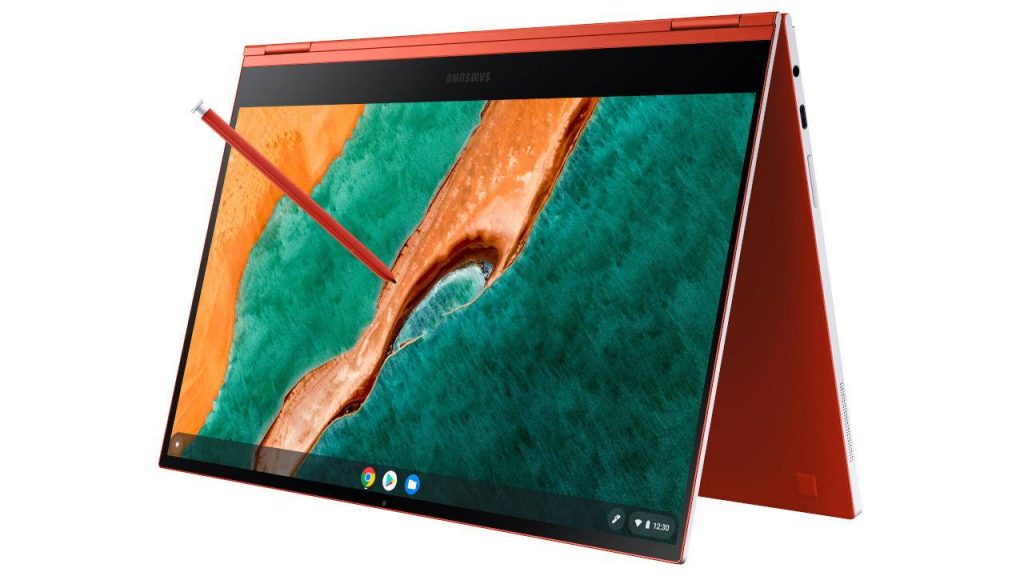 While there's a standard 1MP camera on the front, the company has also included an 8MP camera sensor right above the keyboard (top left) for selfies and video calls while the laptop is rotated at an angle. While this feature may not find a lot of users, it's good to have the option included by default. The laptop also comes with a fingerprint scanner for authentication and/or login, as well as a 3.5mm headphone/mic port, two USB C ports, and a microSD card slot for media transfer.
While Chrome OS has improved a great deal over the past few years, it's still far from perfect. It can run apps from the Google Play Store, but it doesn't support GPU heavy apps or games. However, if you're looking to set up your network over Google's cloud services, this is as good as a laptop as you can get right now. The Galaxy Chromebook is expected to be available sometime by Q1 of 2020.
Source: Samsung