There are several issues that you will experience when playing RUST, one common issue is unable to launch RUST on your computer. The errors are usually caused by a software conflict, an old version of graphics driver, corrupted game files, or compatibility issues, just to name a few. To fix this, you will need to follow these guide.
RUST is an online multiplayer survival game developed by FacePunch Studios that is available on Microsoft Windows, PlayStation 4, Xbox One, macOS and Linux. The main objective of the game is to survived in the wilderness by finding resources or looting materials from other players. Players must also manage their health, thirst and hunger in order not to die on the game.
How do you fix RUST launch issue error on PC?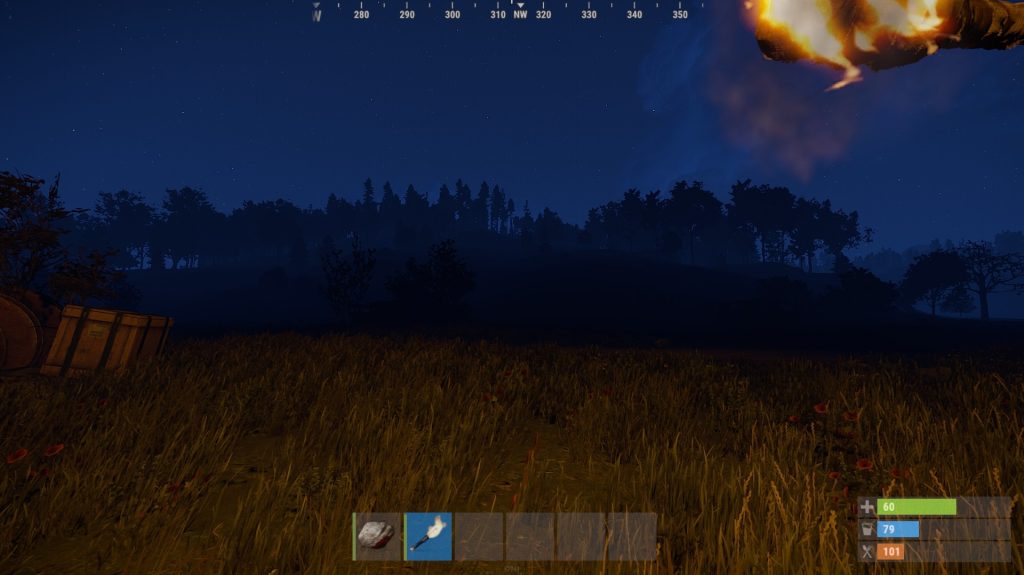 One of the issues that you might experience when playing this game's PC version on Steam client is the game will not launch. Here's what you need to do to fix this issue.
Basic troubleshooting steps to do before we fix the issue:
Make sure that RUST is not blocked by your firewall or antivirus
Finally check if MSI Afterburner application and RivaTuner Server Statistics application are running on your PC. If it is running, temporarily close the applications.
Fix #1 Make sure your PC meets the minimum system requirements of RUST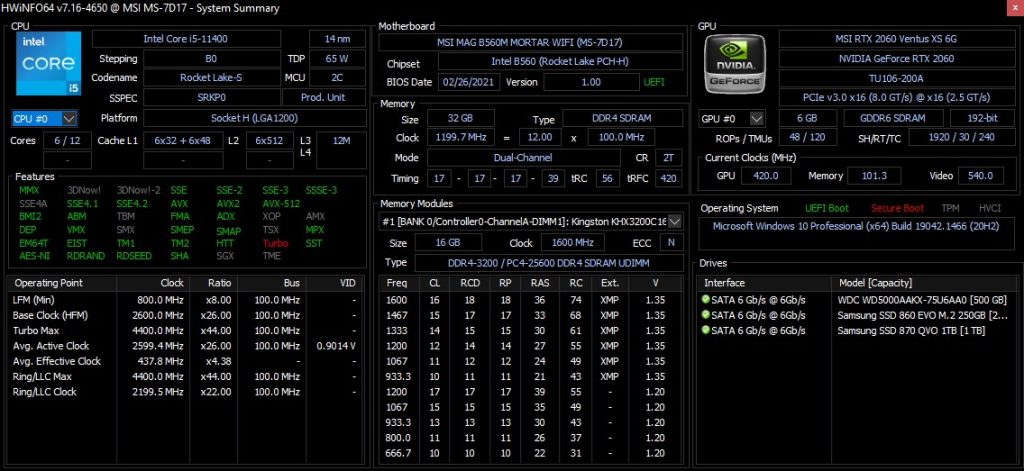 Before you install RUST, you should check the game system requirements before installing the game on your Windows System. This is to make certain that if your PC can run the game. If you haven't checked the RUST minimum system requirements, here are the requirements:
Minimum system requirements
Requires a 64-bit processor and Windows System
OS: Windows 8.1 64bit
Processor: Intel Core i7-3770 / AMD FX-9590 or better
Memory: 10 GB RAM
Graphics: GTX 670 2GB / AMD R9 280 better
DirectX: Version 11
Network: Broadband Internet connection
Storage: 20 GB available space
Additional Notes: SSD is highly recommended or expect longer than average load times.
Recommended system requirements
Requires a 64-bit processor and Windows System
OS: Windows 10 64bit
Processor: Intel Core i7-4790K / AMD Ryzen 5 1600
Memory: 16 GB RAM
Graphics: GTX 980 / AMD R9 Fury
DirectX: Version 12
Network: Broadband Internet connection
Storage: 20 GB available space
Additional Notes: SSD is highly recommended.
Fix #2 Update graphics driver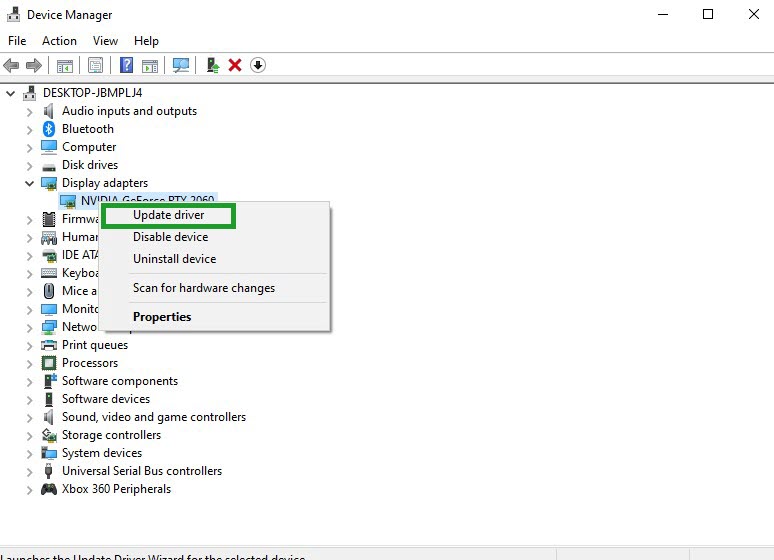 The game will not launch on your computer if you have an outdated graphics drivers; you need to have the updated driver software of your GPU installed to fix RUST startup error. Below are the steps:
Simply type Device Manager in the search bar on your desktop and then click the Device Manager icon that appears in the results.
Click the Display adapters icon.
Right-click the display adapter you are using to play the game and then click Update driver.
Choose Search automatically for drivers.
Windows system will automatically download and install the latest driver on your computer.
If you have a NVIDIA GPU, you can also get drivers update using the NVIDIA GeForce Experience software. If you have an AMD RADEON GPU, you can also use the AMD RADEON Update tool to update your GPU.
Fix #3 End task RUST process from the Task Manager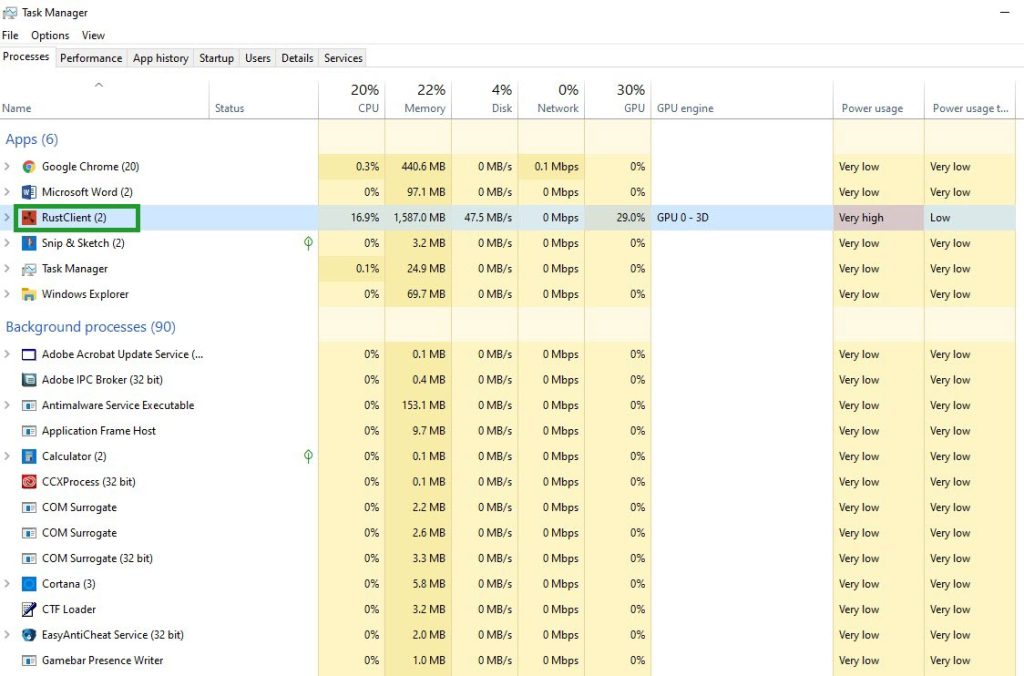 When you open RUST on your PC and it does not launch then there's a likely chance that another game process might be running in the background. You should try to end this from the task manager. Here are the steps:
Open the Task Manager by pressing Ctrl + Shift + Esc keys.
Choose the Processes tab.
Right click the RUST process then click on End Task.
Once you have completed the steps, try to open RUST by going to your Steam library.
Fix #4 Run RUST as an administrator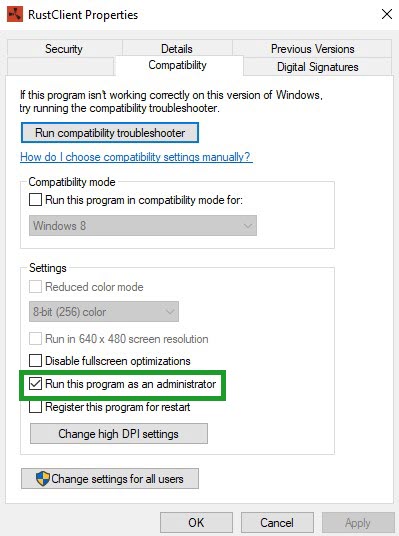 Certain games that do not get full permission to run on the computer may not launch properly. In order to run it you will need to run the game as an Administrator to give full permission to the game. Here are the steps below:
On your Steam launcher click Library.
All your games are listed in the Library find RUST and right-click it then select Manage and click Browse Local Files.
On the pop up window, Select RUST ,right-click and select Properties.
Click Compatibility tab.
Make sure to check the checkbox of run this program in as an Administrator.
Choose Apply and select OK to save changes.
Try to open the game if it fixes the issue. If it does not fix RUST issue, try the solution below.
Fix #5 Verify Integrity of game files for RUST on Steam client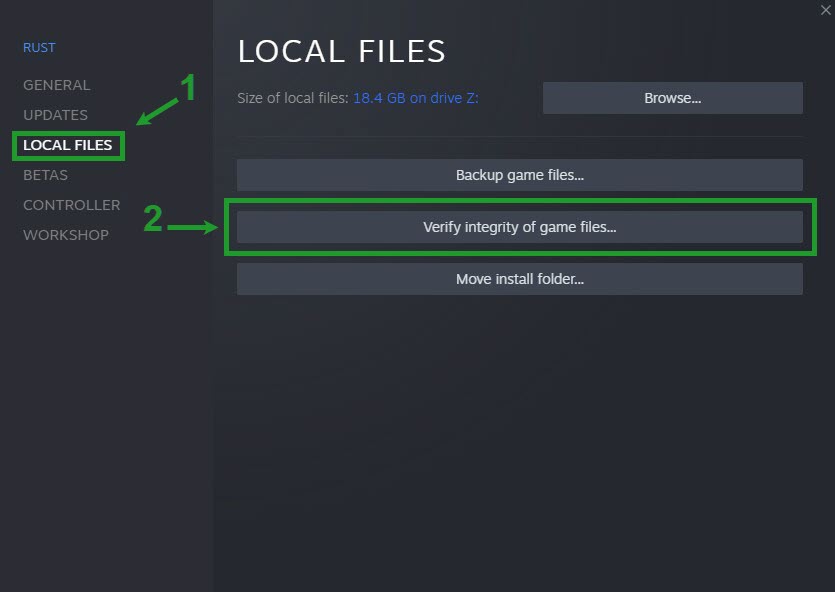 Verifying the integrity of game files can resolve RUST won't launch issue that prevent you from being able to launch the game properly. You can have the Steam client check and verify the game files if it is installed correctly or does not have missing files on the computer. To verify the installed game files of RUST, follow these steps:
Reboot your computer and launch Steam launcher.
On your Steam launcher, click Library.
Right-click RUST in your Library, then click Properties.
Click the Local Files tab and click the Verify integrity of game files.
Fix #6 Reinstall RUST
If any of the above fixes does not help you resolve the launch issue, you need to uninstall and reinstall RUST. Reinstalling RUST will also give you a clean install and fix most issues and errors that you experience from the game.
The above fixes are some of the ways by which you can get rid of the issue of you encounter on your Steam. After performing the steps mentioned earlier, you will be able to fix the issue and enjoying RUST on Steam.
Feel free to visit our YouTube channel for additional troubleshooting guides.