There are several factors that can cause the Project Zombie not launching issue on your PC. It could be due to a corrupted game file, hardware issues, or outdated graphics drivers. To fix this you will need to perform several troubleshooting steps.
Project Zomboid is an open world survival zombie game developed and published by The Indie Stone that's available as an early access game over at Steam. In order to prevent yourself from turning into a zombie you must loot, build, craft, farm, and even fight on a vast map. You can play the game solo, in local 4 player co-op, or even online multiplayer mode.
Project Zomboid won't start on my PC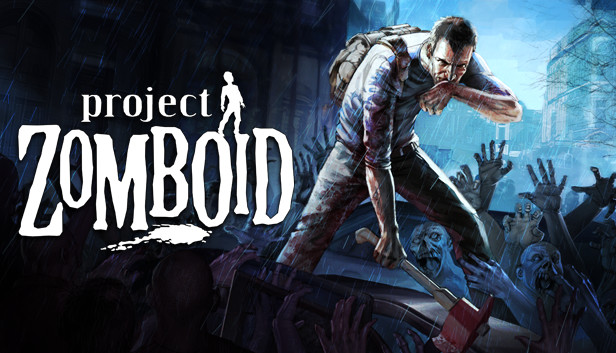 One of the issues that users encounter when playing this game is when the game crashes and fails to launch. You might get an error message when this happens or no error code will appear at all and all you get is a black screen.
Most of the time this is caused by an issue with the game files. The save files or saved games might be corrupted or there might be some missing game local files stored in your computer.
Sometimes this issue can also be caused by your hardware requirements or even access issues.
Here's what you need to do to fix this problem.
Solution 1: Make sure your PC can run Project Zomboid
The first thing you need to do is to check your computer hardware and make sure that it meets the system requirements to play the game. The good thing about this title is that it doesn't require a very powerful computer so if you have a modern PC of at least 3 or 4 years old then it should run the game just fine.
System requirements:
OS: Windows 10, 64 Bit
64bit OS required
Processor: Intel 2.77GHz Quad-core
Memory: 8Gb Ram
Hard Disk Space: 5gig
Video Card: Dedicated graphics card with 2 GB of RAM minimum, OpenGL 2.1 and GLSL 1.2 support (generally 2012 or newer)
Sound: FMOD compatible sound card
Solution 2: Run Project Zomboid as an administrator
The game will usually not start if it has no access to certain Windows components that it needs to run. If this is what's causing the problem then you should try running the game as an administrator.
Take note that by default the game does not usually require administrative privileges.
Make sure to go to your Project Zomboid folder. This is where Steam has installed the game.
Time needed: 2 minutes.
Run game as administrator
Right click on the Project Zomboid application.

You can find this on the Steam installation folder.

Select Properties.

This will open the properties settings menu.

Click on the Compatibility mode tab.

This opens the compatibility settings menu.

Place a check mark on the Run this program as an administrator box.

This allows the game to be run as an administrator

Click on Apply then Ok.

This will save the changes that you made.
Restart your PC then try to check if the same problem still occurs.
Solution 3: Update your PC video card driver
The game might not start if your video card drivers are outdated. This is a software that allows your computer operating system and software application, in this case the game, to use your PC's graphics hardware.
It's always best to make sure that the driver is updated as it will have several performance improvements and bug fixes compared to the older driver version.
Updating graphics drivers
Right click on the Start button.
Click on Device Manager.
Click the arrow before Display adapters.
Right click on the selected graphics card then choose Update driver.
Select Search automatically for drivers.
You can also update the drivers using the Nvidia GeForce Experience app if you have an Nvidia card or the Radeon Software if you are using a Radeon card.
Solution 4: Try turning off Game Mode
Game Mode is a feature found on Windows 10 and Windows 11 that prioritizes your game by turning off background activity. This in effect will allow the game to use more of your CPU and GPU resources which should optimize your game play.
Sometimes though when this feature is turned on you will experience issues with your games. Try turning this feature off and see if it fixes the problem.
Turn off Game Mode
Press the Windows key on your keyboard.
Click on Settings.
Click on Gaming tab on the left panel.
Click on Game Mode.
Turn off Game Mode.
Solution 5: Repair Project Zomboid using the Steam client
One of the common causes of a game not starting is if some of its files are corrupted. You can use the Stream client to check if there are any missing or corrupted files. If any are found these files will be replaced with new ones downloaded form the server.
Open the Steam client.
Click on Library.
Find Project Zomboid then right click it then click on Properties.
On the new window that appears click on Local Files.
Click Verify integrity of game files…
Once the process has completed launch the game then check if the same problem still occurs.
Solution 6: Make sure your Project Zomboid game is updated
Make sure that you are running the latest version of the game as this will usually have the latest bug fixes. Since this is a Steam early access game you need to constantly check for new updates.
Open the Steam client.
Click on Library.
Find Project Zomboid then right click it then click on Properties.
On the new window that appears click on Updates.
Select Always keep this game updated.
Solution 7: End other running applications before playing Project Zomboid
You should close the other running applications or third party software in your computer before running the game so as to prevent any interference. You need to make sure that your PC system resources such as RAM and CPU will be allocated to the game.
To quit all other running applications here's what you need to to.
Right click on the Start button then click on Task Manager.
Make sure to click on More details found at the bottom left part of the window if it appears.
Click on the Processes tab.
Right click on the apps running and select End task. Do this for all apps except Project Zomboid and the Steam client.
Solution 8: Reinstall Project Zomboid
Sometimes the problem can already be caused by a corrupted game installation. In order to fix this you need to uninstall the game then install a fresh version. Uninstalling the game will delete its presence from your coomputer.
Uninstalling the game
Open the Steam Client.
Go to the Library tab.
Right click on Project Zomboid then click on Manage then uninstall.
Click on Uninstall again to uninstall the game.
Installing the game
Open the Steam Client.
Go to the Library tab.
Right click on Project Zomboid then click on install.
Click next to proceed with the installation.
Feel free to visit our YouTube channel for additional troubleshooting guides on various devices.