Are you experiencing pink screen of death on Windows? There are several factors that can cause this issue such as a software issue, graphics driver issue, hardware failure, or even the temperature of your system unit. To fix Pink screen of death issue you will need to perform several troubleshooting steps.
When a fatal system fault occurs, a screen of death, also known as an error message from the computer operating system, is presented onscreen. Because they frequently result in the loss of unsaved work and flag major issues with the system's hardware or software, computer users have given these messages the name "screens of death." Despite the fact that the terms are commonly used interchangeably, kernel panics typically result in these error screens. With a message urging the user to restart the computer, the majority of screens of death are displayed on uniform backgrounds.
Fix Pink screen of death error message on Windows PC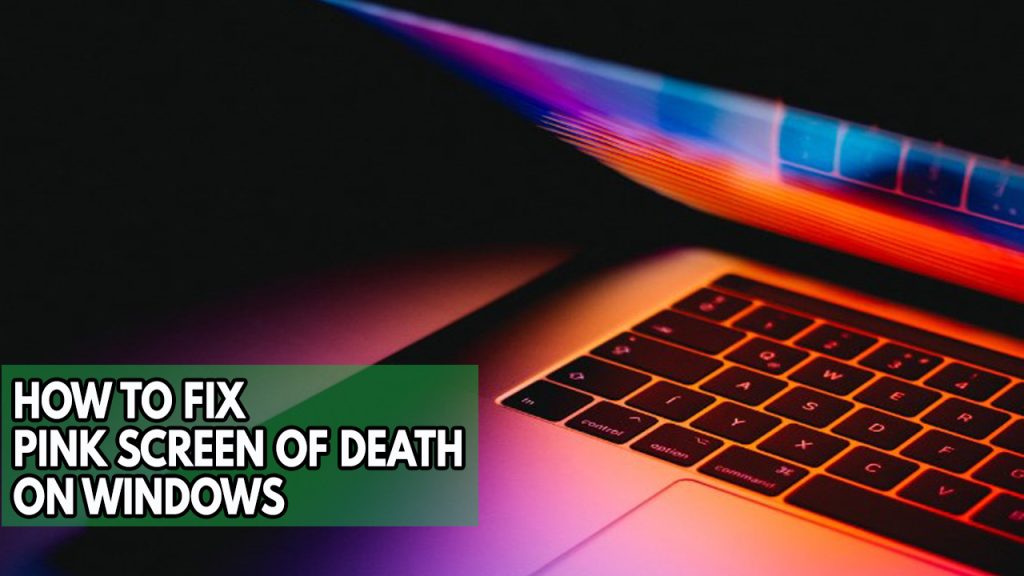 One of the issues that you might experience with your Windows computer is the pink screen of death problem. This is characterized by your monitor screen showing nothing but a pink screen even when pressing your mouse and keyboard. This can be an annoying issue especially if it occurs randomly and constantly when you are doing something important and was not able to save your work before the error occurs.
Before we proceed make sure to shutdown your computer and disconnect all the connected peripherals and video cable then check for any corrosion on your system unit as it might be the case of a failing hardware or faulty connections and likely be the culprit for the pink screen of death error. after you have check all the peripherals and they don't have any physical damage that is causing PSOD error, follow the troubleshooting steps below:
Fix #1 Update graphics card driver
Windows PC crashes and displaying pink screen of death problem are most likely caused by an outdated graphics driver, installed the wrong graphics driver for your system or have a corrupted installation of the drivers. Make sure you install the necessary graphic card drivers, up to date and have the correct drivers installed in order to avoid error programs and doing so will also improve performance of your system unit and fix the pink screen error.
Time Needed : 3 minutes
Updating graphics card driver
Simply type Device Manager in the search bar on your desktop and then click the Device Manager icon that appears in the results.

This will open the device manager option.


Click the Display adapters icon.

The list of display adapters will be expanded.


Right-click the dedicated graphics card you are using to play the game and then select Update driver.

This will allow you to update your driver.


Choose Search automatically for drivers.

This will search online for any new graphics card driver and automatically download it then it will install on your computer.

After you have installed the graphics card driver, try to check if the pink screen of death error is still occurring.
Fix #2 Roll back to previous version of graphics card driver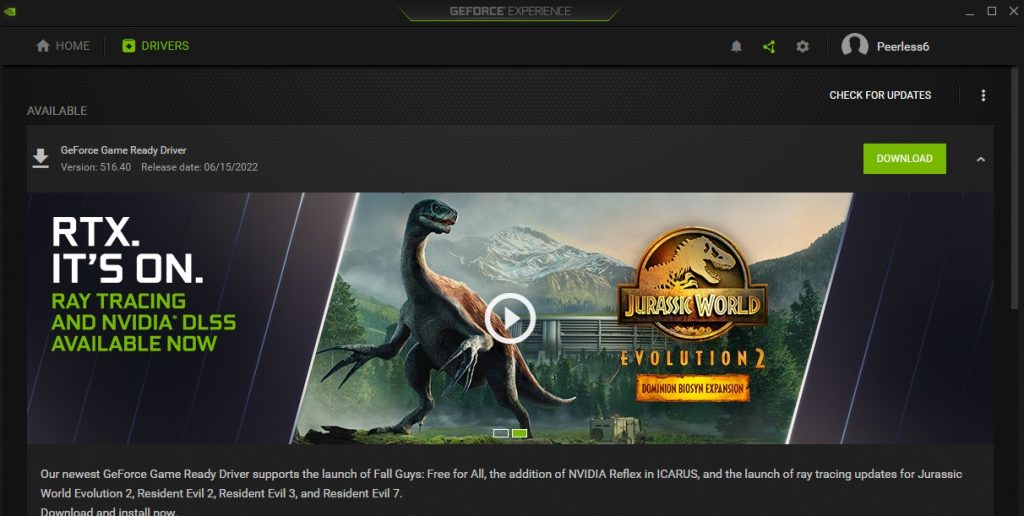 In case you have installed the latest graphics card driver from the NVIDIA GeForce Experience or the AMD Radeon Software and the pink screen of death error message occurs. You can uninstall these drivers then download drivers from your manufacturers website then install the older graphics card drivers then try to check if the computer screen pink screen of death error is fix after you have uninstalled the bad video driver.
Fix #3 Uninstall newly installed programs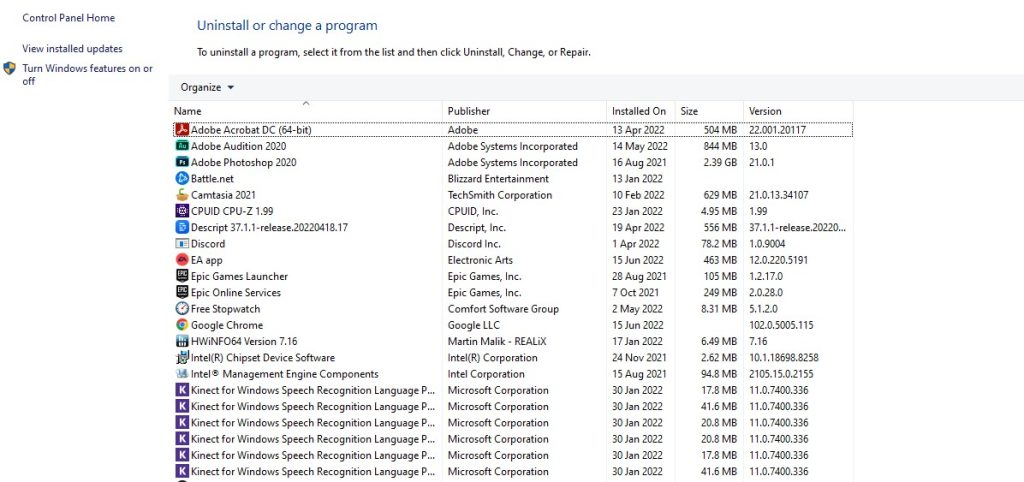 If you recently installed programs it might be the cause with the pink screen of death error, it is likely that a software conflict is occurring with the system. Try to uninstall the new programs and check if this will fix the pink screen of death error.
Uninstall error programs
Step 1: Launch in safe mode.
Step 2: Open the Control Panel.
Step 3: Select Programs and Features.
Step 4: Find the newly installed program.
Step 5: You can either right-click it to uninstall the program or double-click it.
Fix #4 Windows update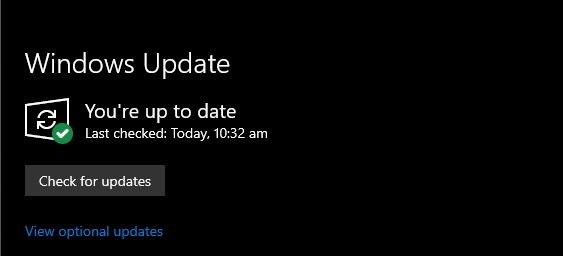 Make sure your computer has the most recent Windows operating system updates installed. These updates will usually fix issues and provide performance improvements, Windows security patches, and bug fixes. Any recently released latest Windows version update should be downloaded and installed.
Installing Windows update
Step 1: Right click the Start button.
Step 2: Select Settings. This will open Windows settings.
Step 3: Select Windows Update found on the bottom left menu of the new windows that appears which will take you to the Update section.
Step 4: Select Check for updates.
Fix #5 Disable overclock settings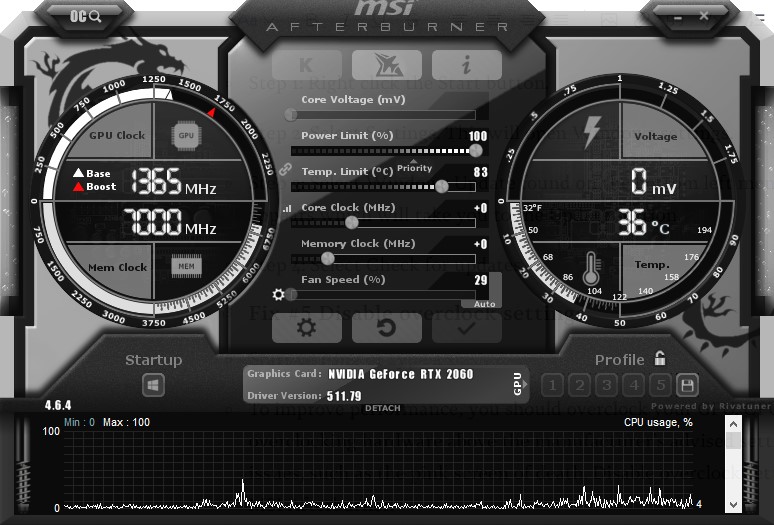 To improve performance, you should overclock your GPU, CPU, and RAM. On the other hand, overclocking hardware above the manufacturer's advised settings may cause a number of issues, such as the pink screen of death. Disable overclock settings and applications such as MSI Afterburner.
Fix #6 Check GPU temperature
If your system unit experience GPU and chipset overheating, this will cause pink screen of death problem as it reduces the performance of your video card and will affect your PC performance. So you need to check if your GPU temperature is running high.
Fix #7 Official repair center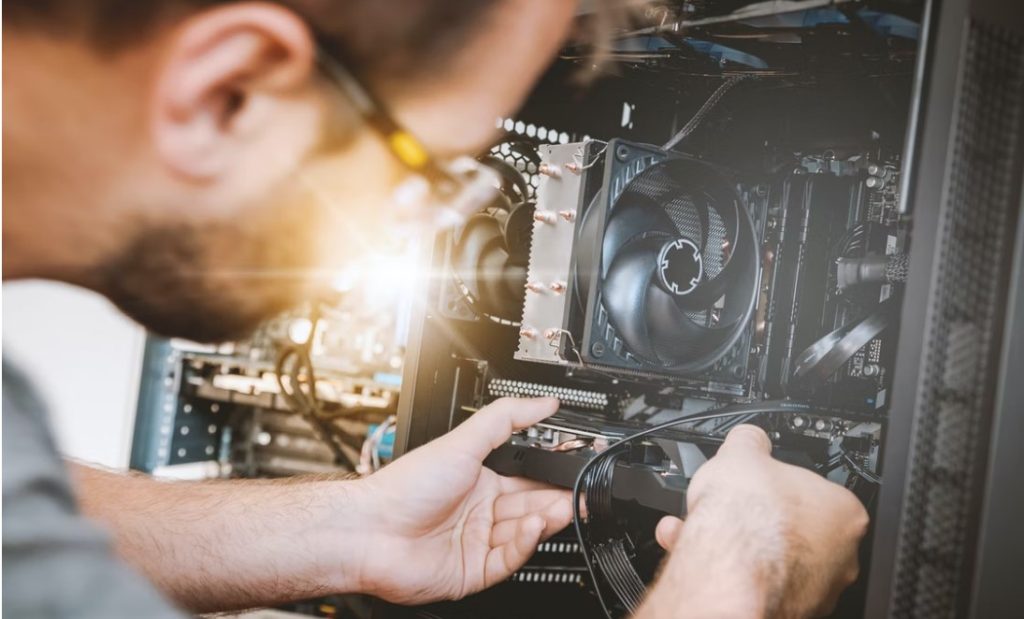 If none of the troubleshooting method above have worked for you, see if your computer GPU or laptop is still covered by warranty and have a service technician look it over. A pink screen of death could be the result of a problem with your laptop or computer's GPU. The official service center can also be contacted beforehand to let them know about your problem.
Frequently Asked Questions
What is pink screen of death?

It is an error message that Windows users will experience if they have problems with the GPU or chipset in their laptop.

How do I fix the pink screen of death?

There are several ways that you can do to fix it, follow our guide above, if it does not work you can have it checked with the official service center of your GPU or laptop.

What is pink Screen of Death Mac?

It is the same error with Windows, it usually cause by hardware failure.

What causes pink screen of Death?

Several factors can cause this issue such as a software issue, graphics driver issue, hardware failure, or even the temperature of your system unit overheating.