Many players of Outriders are reporting that the game becomes unresponsive and won't load beyond a black screen from time to time. While this issue is not universal, it does occur in the PS4 and Windows (Steam) version of the game. In this troubleshooting guide, we'll explain the causes of this problem and the solutions that you can try to fix it.
Causes of black loading screen issue in Outriders
There are several reasons why Outriders is stuck in the loading screen, or keeps showing a black screen. These reasons vary depending on many factors so the solutions for every black screen issue can also differ in most cases.
If Outriders can't seem to load properly because it's stuck in a black screen, and eventually leading to a crash, it can be caused by one of these things:
Random in-game glitch .
Although People Can Fly, the game developer, did a good job with Outriders, the game is far from perfect and many people encountered all sorts of issues with it since it was released. One of the common issues is the black screen issue that we're dealing with here today.
For some, it may be caused by incorrect settings on their computer but others may experience it without any clear cause. For these folks, the issue may come and go without a pattern so it's difficult to keep track of. Some may only randomly get it as well. If this is what's happening in your case, you may be dealing with a randomly triggered bug.
PC does not meet the game system requirements.
If your game keeps crashing after it got stuck in a black screen, it may be an indication that your computer is having a hard time running it. If you have an old machine that was not originally designed for gaming, make sure that it meets the specifications of Outriders.
Outdated drivers.
Crashing in games is one of the indicators of driver-related problems. In fact, crashing is almost always the same problem as a black screen issue. In Outriders, most people realize that the game eventually stops working after some time of being stuck in a black loading screen or black menu screen.
In order to lessen the chances of crashes, black screen issues, and similar problems, you want to ensure that your drivers (particularly for your audio and video devices) are fully updated.
Conflicts from third party app.
Crashes may also be caused by other applications. Some players have reported having experienced crashing issues and getting stuck in a black screen when running certain applications with overlay functions such as MSI Afterburner, Discord, or even Spotify.
Corrupted game data.
Square Enix games are generally stable and we're looking forward to Outriders being the same. However, some players playing on Windows have reported that their game started crashing after an update. While we cannot verify these claims ourselves, it's possible that any game can have damaged game files following a system update.
Corrupted game data may also be a result of poor game management, such as interrupting the machine when it's trying to "save" the game progress.
Incorrect display settings.
Many players may also experience the black screen problem due to incorrect graphics settings. For example, if you've set the game to use a higher or unsupported screen resolution before loading it, it may remain in a black screen or crash while trying to load.
Tweaking some properties in your GPU settings may also lead to issues.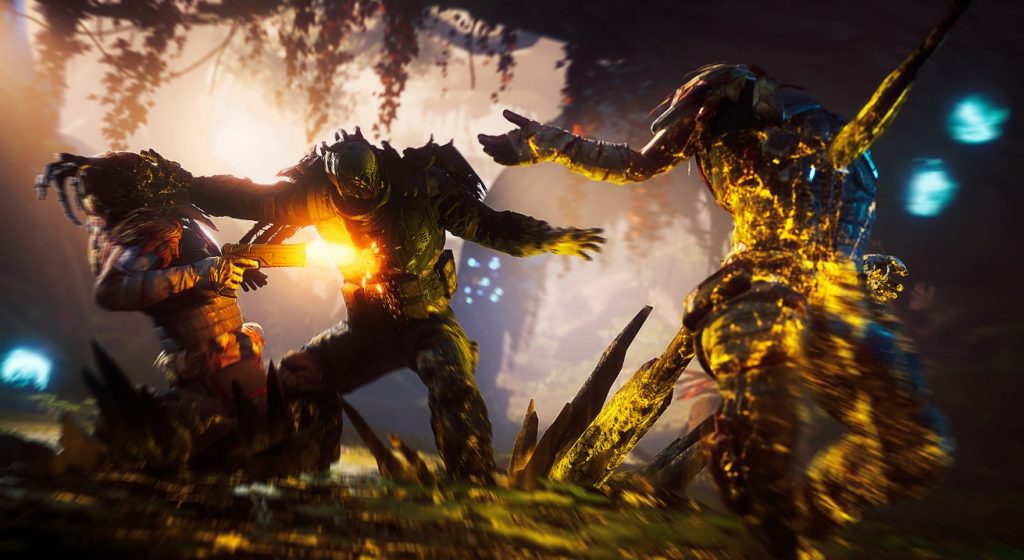 How to fix Outriders black screen issue?
If you're having a black screen issue with your cooperative game, Outriders, check out the solutions below.
Fix #1: Restart Outriders.
If the game gets stuck and it won't budge, you have no other choice but to attempt to restart it.
If the game has become unresponsive, or if you can no longer normally close the game, try closing Outriders using the Task Manager program (CTRL+ALT+DEL).
Fix #2: Ensure that your PC can run Outriders.
Be sure to check if your PC supports Outriders. You must do this especially if your PC is old, and not designed to play games. Performance issues, crashes, and other issues may occur if your PC is unable to meet the minimum system requirements for this game.
If necessary, upgrade your hardware components like the CPU, GPU, RAM, or storage device.
Fix #3: Check for game updates.
Although the game can be played offline, you'll need to keep it updated from time to time to improve things and fix known bugs and glitches.
Fix #4: Install graphics drivers.
Another important thing to do here is to ensure that your PC has the latest graphics drivers. Check out the any of the links below depending on what graphics card you have:
If you're playing on a laptop that does not have a discrete graphics card, you should ensure that you also update your Intel CPU.
Fix #5: Check for damaged game files.
Black screen issue can also be caused by damaged game files. To ensure that your Outriders game data are intact, you can use the file repair tool to verify integrity of files.
Fix #6: Close other apps.
To check if another application is causing a conflict with Outriders, make sure to close any other application that runs together with the game. If the game works normally and won't go into black screen, you can assume that a third party app is to blame.
Fix #7: Turn off Display or GPU scaling.
Some players managed to fix their FIFA black screen issue by simply turning off display scaling on their NVIDIA GPU. Here's how to do that:
Open NVIDIA Control Panel.
On the left pane, select Adjust desktop size and position.
On the right pane, under Apply the following settings, select No scaling.
Click on Apply.
On the GPU level, you can also disable scaling, just like what you did with your display scaling. Here's how:
Open NVIDIA Control Panel.
On the left pane, select Adjust desktop size and position.
On the right pane, under Apply the following settings, select No scaling.
Under Perform scaling on, select GPU.
Click on Apply.
OTHER INTERESTING ARTICLES:
Visit our TheDroidGuy Youtube Channel for more troubleshooting videos and tutorials.