The Head of Communications for ZEISS, Joachim Kuss, appears to have accidentally leaked an image of the upcoming Nokia 7.2 handset. This came through Kuss' official Twitter page but was shortly taken down. However, keen tech bloggers like @ishanagarwal24 were quick to get a glimpse and save the photo for the world to see. Along with an image of the phone, the original tweet by Kuss also confirmed a September launch.
What's exciting about this particular leak is the fact that it is shown packing three cameras in a circular array accompanied by a LED flash. As you would expect, the camera is also revealed to be carrying Zeiss branding, thus explaining why a company executive tweeted about this exciting new phone.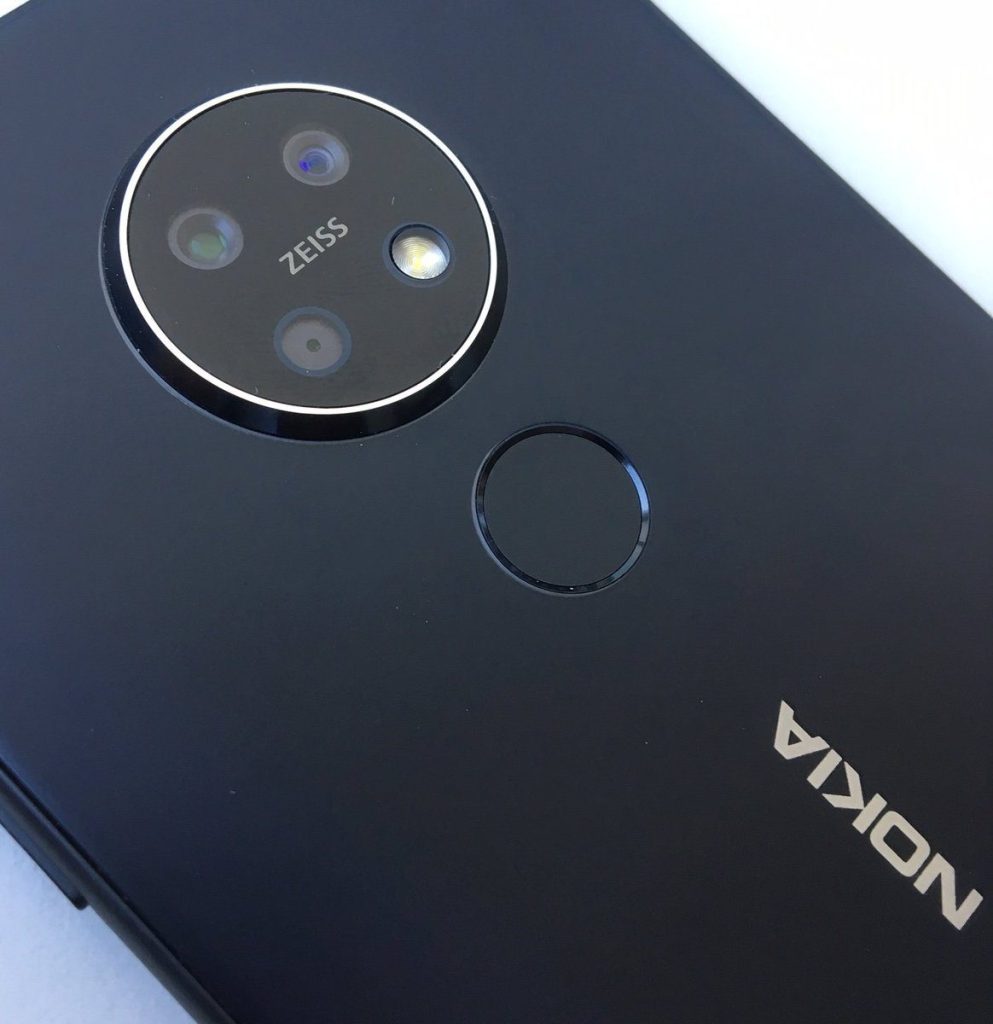 The image also reveals a rear-mounted fingerprint scanner, although not much else can be said from this image. Previous leaks have indicated that the handset will be packing a 48MP primary camera on the back, although the capabilities of the other two cameras remains a mystery at this point. With the IFA 2019 event just a couple of weeks away, the wait for this new Nokia device shouldn't be too long.
HMD Global, since taking control of Nokia, has launched multiple smartphones in the Android segment. The arrival of the Nokia 7.2 could only bolster the company's hold in the mid-range segment. However, the company will also want to enter the North American markets as its reach is currently limited to a few regions in the world.
What do you think about this new camera beast by Nokia?
Source: @ishanagarwal24 (Twitter)
Via: GSM Arena