With dual cameras slowly going out of rotation in favor of triple camera devices, we might soon have a new entry into the list. Little known Nokia smartphone "Daredevil" a.k.a "Star-Lord" has been spotted in a leak with what appears to be a unique camera arrangement. It has a total of three camera sensors in a circular module, something that we haven't seen a lot. It is believed that this device will pack a 48MP sensor on board, which could be a game changer in the industry combined by Nokia's PureView tech.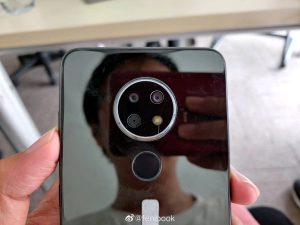 While the design here isn't as exorbitant as on the Nokia 9 PureView which has six cameras, the Daredevil could turn out to be somewhere in the middle. The leaked images also reveal that the phone will have a rear facing fingerprint scanner, and also a notch on the front, keeping in line with the trend.
The user interface appears to be relatively clean, suggesting that this will run stock Android with no custom UI on top. The phone is believed to be packing a dedicated button on the left, possibly for Google Assistant. Based on all that we know so far, it is likely that this phone will be targeting the mid-ranged market segment. This makes sense considering the fact that the high-end Nokia 9 PureView was only launched a few months ago.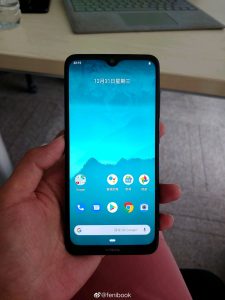 Do you like the camera arrangement on this phone? Share your thoughts below.
Source: Baidu
Via: GSM Arena