Motorola has begun sales of its Defy Satellite Link, a game-changing accessory that brings two-way satellite messaging to your existing smartphone, becoming the latest entrant in the satellite phone industry.
Bullitt Satellite Messenger App and MediaTek Technology
Utilizing underlying technology provided by MediaTek, the Motorola Defy Satellite Link surpasses the capabilities found in iPhone 14's emergency SOS satellite feature. While iPhone 14 allows you to message emergency contacts and first responders only, the Motorola device, equipped with an MT6825 chip, supports two-way satellite messaging over non-terrestrial networks (NTN) and can connect both to LEO (Low Earth Orbit) satellites and geostationary ones located over 22,000 miles away.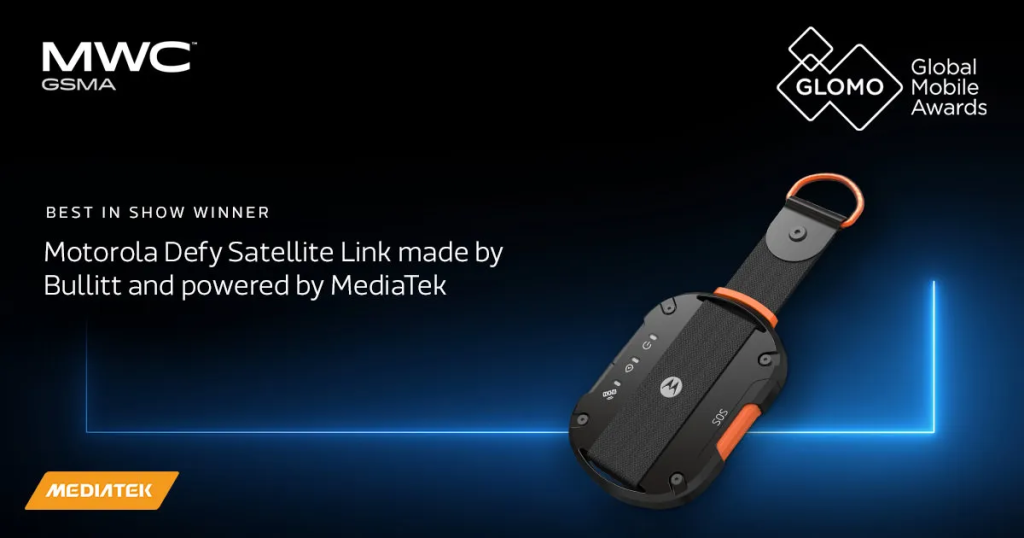 Once paired to a phone over Bluetooth, users can leverage the Motorola device to exchange messages via the Bullitt Satellite Messenger app with any phone globally. Notably, if you send a message to a regular cellular phone user, it will appear as a standard SMS on their end. More importantly, they also won't need a satellite link of their own to respond – just the corresponding mobile app.
Service Plans and Coverage
The Defy Satellite Link is priced at $150 and includes a year's subscription to Essentials Messaging service, offering up to 30 two-way messages per month, and SOS Assist. The device also hosts a "check-in" button that can be used to transmit coordinates to chosen contacts in case of emergencies.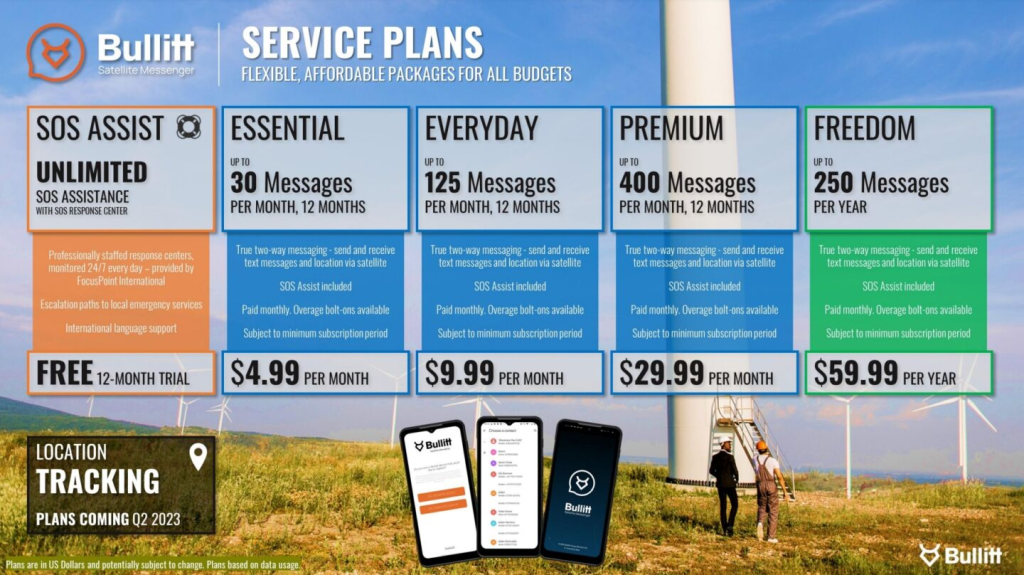 Currently, services are accessible within continental US and Europe regions, with Canada and Alaska soon to join by September. The number of overall messages that can be sent depends on your plan, but there is no limit on SOS Assist usage.
Defy Satellite Link: A New Wave Two-Way Messaging
While the iPhone 14's ability to conduct emergency satellite messaging is praiseworthy, Motorola's solution ensures you don't miss out on this advanced technology trend. The company has released its own Bluetooth accessory for satellite messaging capabilities that help users irrelative of their geographical location.
Motorola's hotspot supports robust messaging capabilities where users have the freedom to type what they want, unlike iPhone 14's version, which is restricted only for emergency circumstances. The device works like an SMS system but only delivers messages if recipients have installed the special Bullitt Satellite Messenger app.
Monthly Service Plans: Something for Everyone
Bullitt Satellite is acting as a service provider here, just like with cellular plans—a monthly fee applies for accessing the service each month. The entry-level "essential" plan costs $5/month, allowing 30 messages, while the higher-end plan allows up to 400 messages priced at $30/month.
Earlier reports suggested a device-only price tag of $99 or an optional $149 model inclusive of annual service. However, subsequently, it appears that the $99 option was discontinued.
The product was launched some months back and debuts now in US retail stores for consumers looking for two-way communication in remote areas void of cell coverage, not limited only for emergencies but workable for general purposes as well when necessary.
Device Specs and Connectivity Chip
The compact Bluetooth device comes equipped with a 600 mAh battery which supports up to four days of runtime. To accommodate new technologies such as non-terrestrial networks or NTN, MediaTek's MT6825 chip is built into this little peripheral box enabling connectivity through LEO (low-earth orbit) satellites over 22K miles away from Earth alongside GEO or geostationary ones spanning across continents.
It also holds GPS location tracking facilities along with an IP68 rating, making it waterproof up to 1-meter deep water bodies and resilient up to half-hour submersions.
In terms of selling channels, AT&T, REI Co-op, BassPro.com, B&H Photo Nomadic Supply, and BlackOvis.com GoHunt.com, among others, are major traders suggested by Motorola's website.
If frequent cellular signal unavailability is hampering your work or social connection amid your adventures or travels, make sure you give Motorola's affordable device with reliable utilities – emergency services SOS assists monthly chargeable plans customized as per your requirements – more than just mere considerations.