In this post, we will tackle the dev error 6015 that many players are seeing while playing the newest Call of Duty: Modern Warfare II game. If you're experiencing the same issue that's bothering other gamers, this manual should help you find a solution.
How to fix Call of Duty: Modern Warfare II dev error 6015?
We've compiled a list of potential fixes that you can apply for the dev error 6015 in Modern Warfare 2.
Fix #1: Restart the game.
Some players were able to fix the dev error 6015 by closing and restarting the game. This basic solution normally eliminates minor bugs as it refreshes the connection of the platform you are using to the Call of Duty server.
Fix #2: Check for game server outages.
If restarting did not help fix the dev error 6015, checking the server status of the game should be one of the things that you need to do. Although outages don't always happen in the Call of Duty franchise, it still happens occasionally. Game servers are usually down when there are scheduled maintenance or updates ongoing for certain games. You can go ahead and check Activision's website for server status information which also includes reports for all the platforms that Modern Warfare 2 is available.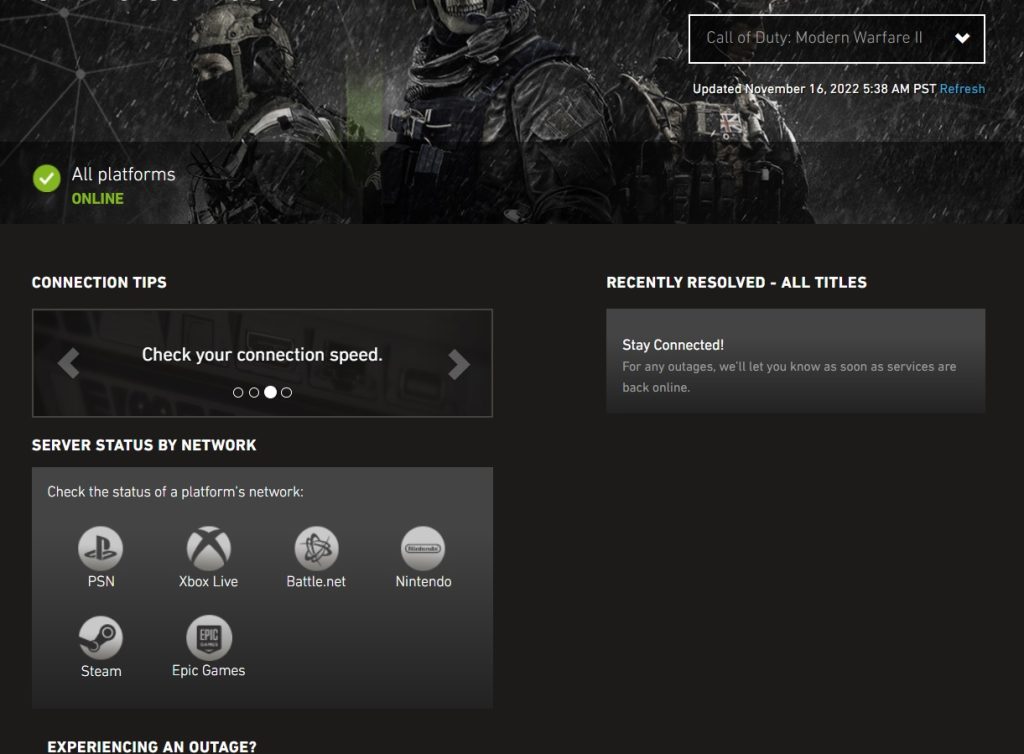 Fix #3: Ensure to install GPU driver updates.
Outdated GPU drivers may also trigger the dev error 6015 in Modern Warfare 2. In order to stay on top of your game, you must ensure to install updates of your GPU drivers when available. Follow the steps below to check if you are using the latest version of your graphics drivers.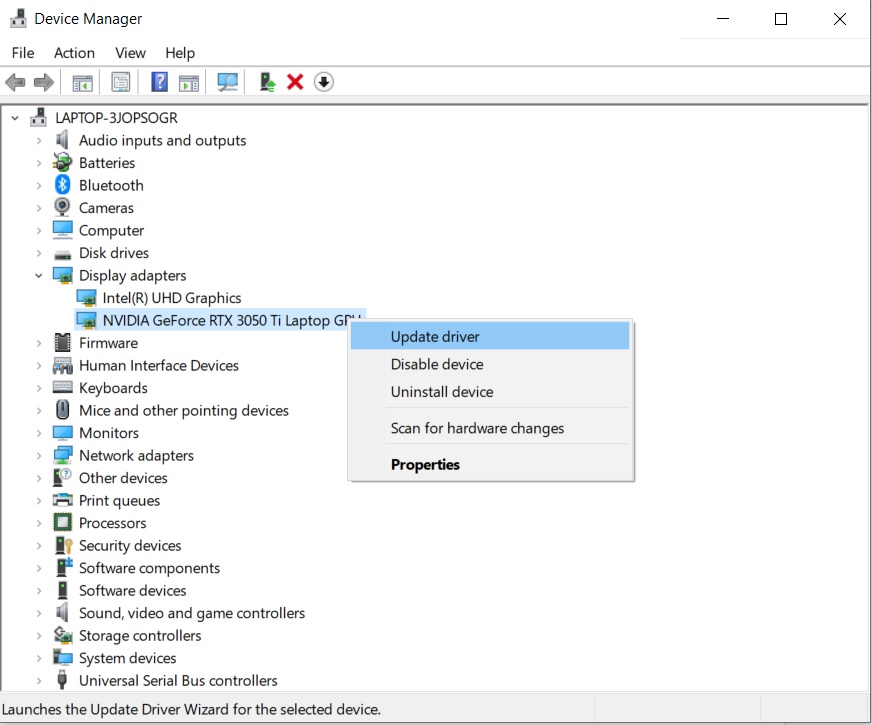 Press the Start button.
Type the word Device Manager and select Device Manager.
Click the drop down for Display adapters.
Highlight your GPU drivers and choose Update driver.
Select Search automatically for drivers.
Wait momentarily until the system has scanned and installed the updates.
Fix #4: Install Windows system update.
When you are having issues while playing Modern Warfare 2 even if you have the updated GPU drivers and there are no server issues, it can be due to an outdated Windows system. PC players must make it a habit to update the computer system from time to time to prevent any incompatibilities with the installed games. Here's how to update your Windows: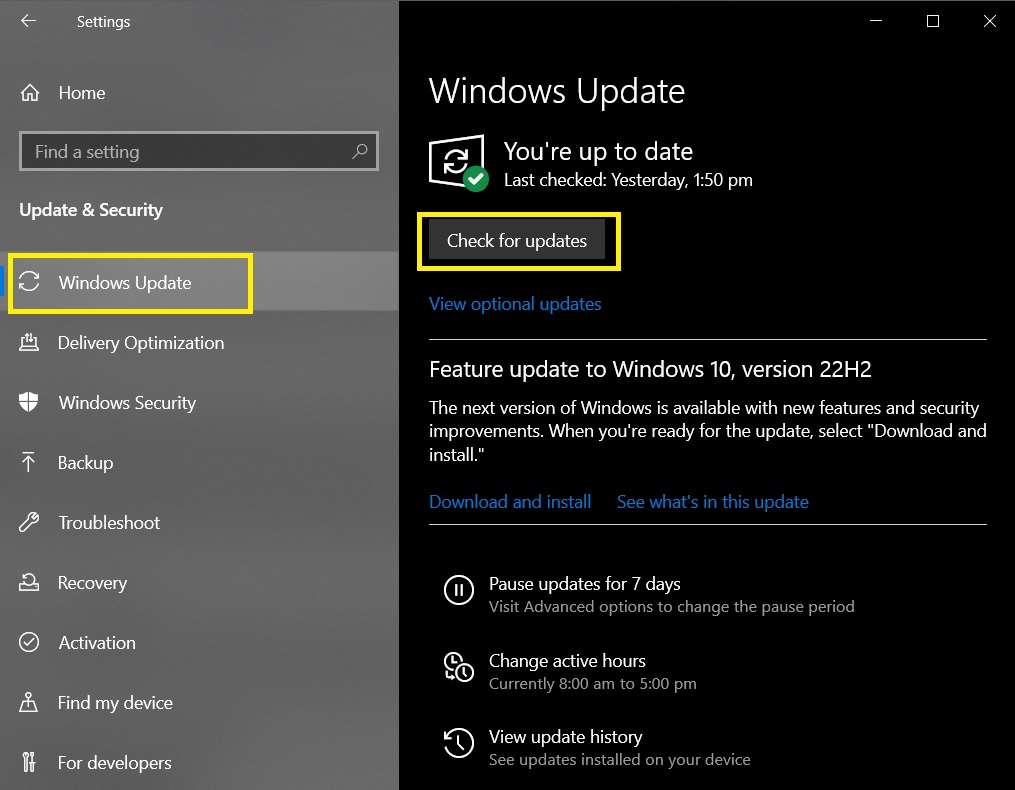 Press the Windows key.
Select Settings.
Choose Update & Security.
Click Windows update.
Select Check for updates found on the right pane. Wait until updates are installed.
Restart your computer to complete the process.
Fix #5: Verify game files through Steam or Battle.net launcher.
Many Call of Duty: Modern Warfare 2 players have resolved the dev error 6015 by repairing corrupt files on Steam. It is possible that the Call of Duty: Modern Warfare 2 game files may be corrupted or missing which leads to the error message to appear in the first place. Refer to the steps below to fix the game files.
Repair game files on Steam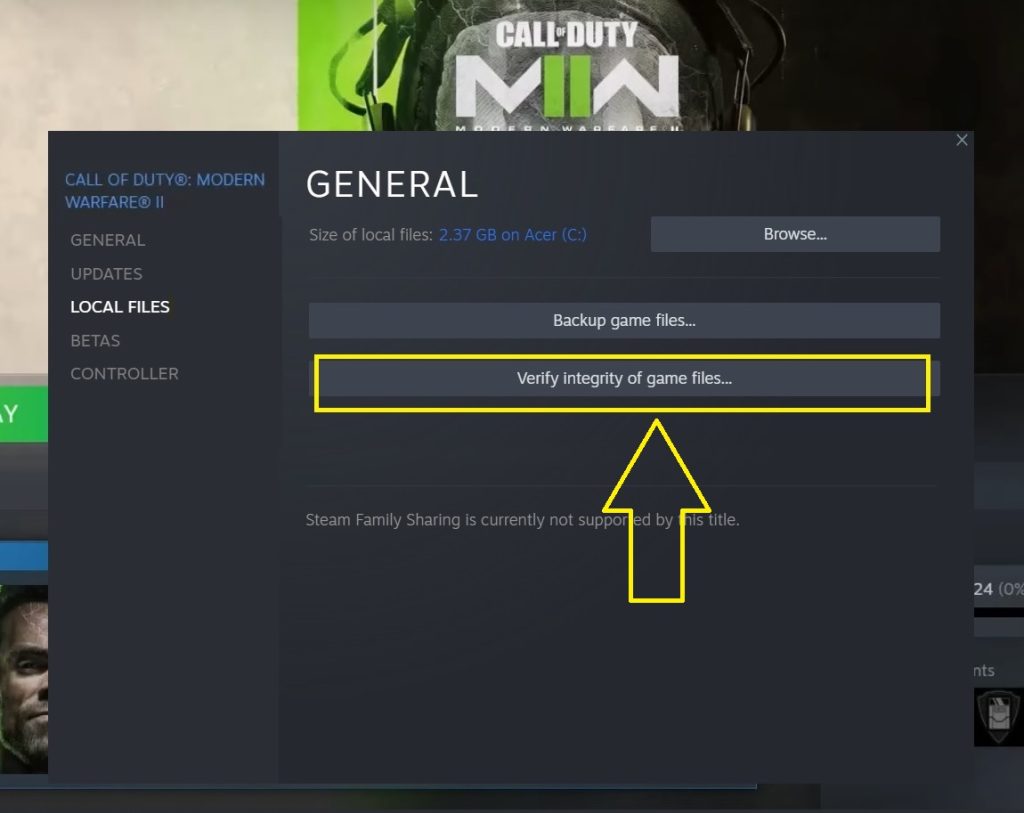 Access your Steam account.
Go to your Steam Library.
Right-click Call of Duty: Modern Warfare 2.
Click Properties.
Select Local Files.
Click Verify Integrity of Game Files.
Wait for a few minutes until the scanning process is complete.
Close and exit Steam.
Launch the app again to check if the error has been fixed.
Repair corrupt files through Battle.net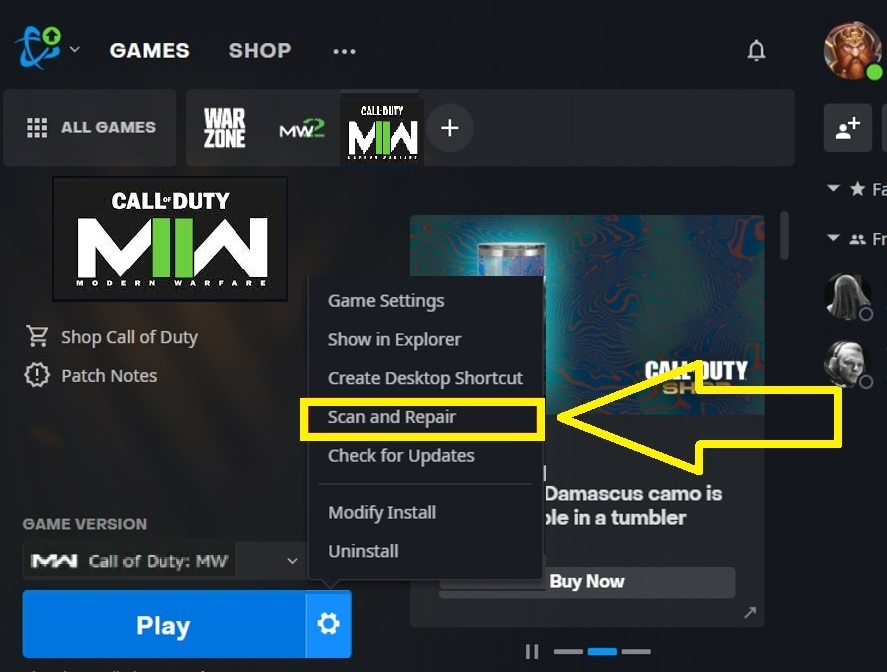 Login to the Battle.net client.
Click the options button beside the Play button on Call of Duty: Modern Warfare 2.
Select Scan and repair.
Select Begin Scan. Wait for a few minutes until the scanning and repairing process is complete.
Relaunch the launcher.
Fix #6: Update Modern Warfare 2 game.
There are instances when the error code shows up on your screen because the game's latest patch was not installed. Make sure to update the Modern Warfare 2 game when available as these updates not only include enhancement of current features but also fixes for known bugs and errors. You can also activate the automatic updates feature on Steam.
Fix #7: Change the Interface Language.
Some players have confirmed that changing the interface language to English fixed the dev error 6015 they have encountered. If the Interface language game you are using is not set yet to English, this method is worth a try to address the problem.
Fix #8: Check for internet connectivity issues.
Some dev errors in Call of Duty games are caused by unstable internet connection. Check if your gaming device is getting enough download and upload speed by running a speed test and do the necessary actions to improve your internet if the results are too low.
FAQs
Is the new Call of Duty Modern Warfare 2 free on Steam?

The newest Call of Duty game may be bought on PC (through Steam or Battle.net), and consoles (PS4, Xbox One). Warzone 2, on the other hand, will be completely free upon its release in 2023. 

What causes the dev error 6015 in Call of Duty: Modern Warfare 2?

A random glitch in the game, a problem with the game servers, an out-of-date game file, an out-of-date Windows system, or poor internet access might all contribute to the dev error 6015 in Modern Warfare 2.