For Android users do you want to know the difference between Messages app vs Message+ app? From the beginning, the SMS app or messaging apps has been a crucial and defining feature of the cell phone revolution. The most popular apps in this category are Android Messages (now Google Messages), Verizon Messages (now Message+) and Samsung messages app. As a result, Messages and Messages+ are connected apps. However, there are some significant differences between these messaging apps. In this article we will be discussing the differences between these messaging apps, with there features.
Messages (previously Android Messages) is a default messages app by Google. A useful Android phone messaging app that keeps you in touch with the people that matter most. From any device, you can send text messages to anyone. Google developed Messages, an SMS, RCS (Rich Communication Services), and an instant messaging app for their Android mobile operating system. Messages are also available via the Web, allowing users to send and receive messages via the Internet using a phone or computer. It was first released in 2014, and since 2018, it has supported RCS messaging, which is advertised as "chat features."
Message+ (formerly Verizon Messages) is an Android messaging app that allows you to sync your texts across all of your compatible devices. Non-Verizon customers can now download and communicate with Verizon Messages (available on compatible devices). The Verizon Messages (Message+) software is free to download from the app store on your device or PC. There is no monthly subscription fee or payment. Messages sent and received with Verizon Messages (Message+) on the Verizon network or over a Wi-Fi network are included in your smartphone's messaging plan. Data charges are not incurred when messages are synced to and from a tablet over a Wi-Fi network. Non-Verizon consumers can utilize Verizon Messages (Message+) if they have a valid US mobile number.
Messages vs Message+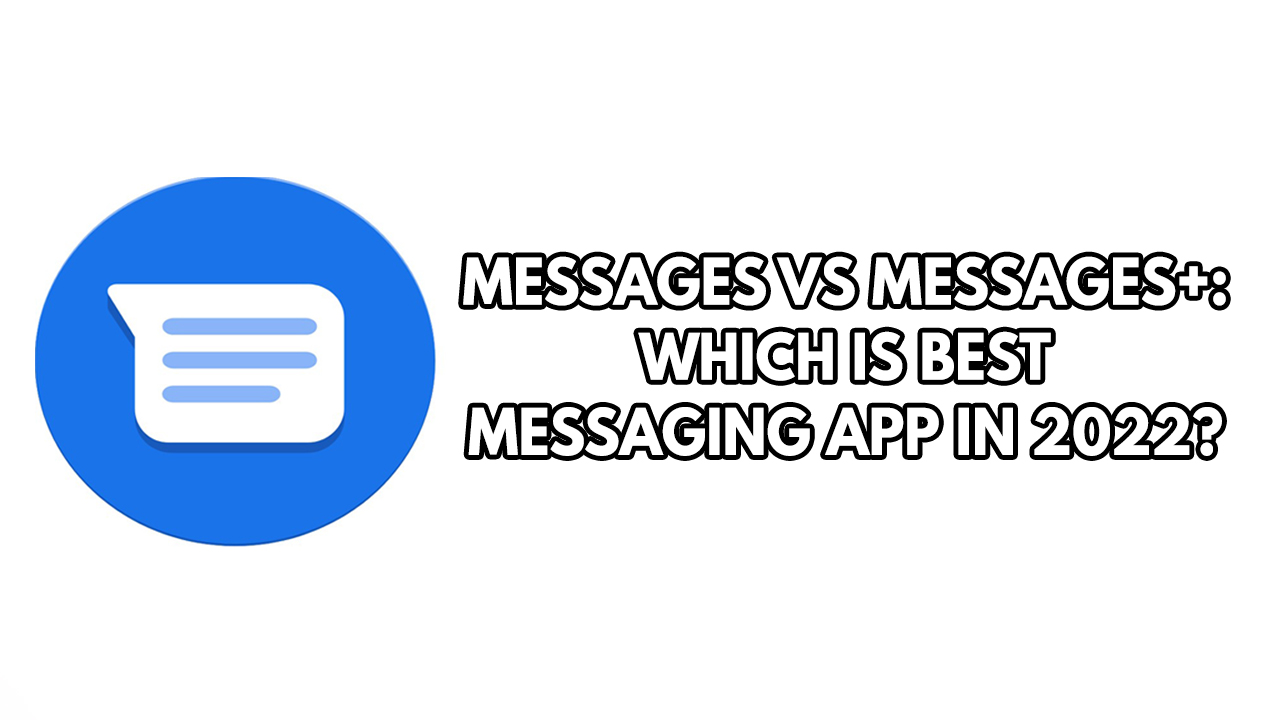 Android phones user can communicate with each other via an Android messaging app, which is generally used on smartphones for text or group text messages, multimedia messages, and chat messages. These messages app is most commonly used for instant messaging, but it may also be used for other things like sharing photos, movies, and video chats. The majority of Android messaging applications were created to persuade their customers to utilize them. Two such SMS apps are Messages and Message+.
Messages app (Android messages)

Description
Messages are Google's default messaging app in Android devices. With the dependability of messaging and the intricacy of chat, you can message anyone from anywhere. Send group text and multimedia messages, share your favorite photographs, GIFs, emoji, stickers, videos, and voice messages, and stay in touch with friends and family. The app uses Google Jibe Platform servers to support Rich Communication Services (RCS), which leverage RCS's Universal Profile, which is advertised to customers as "chat features." It also works with Google Duo, a video calling service. Messages are also available on the Web, which allows users to send and receive messages over the Internet using a phone or computer.
Google Messages app also has a dark mode for easier use in low-light conditions. You may use Android Messages to send and receive Google Pay payments. The app's excellent search function is one of its standout features. The whole messaging history of a specific contact can be accessed by simply hitting the search symbol and selecting that contact. Application connectivity over Wi-Fi or data networks is also supported by some carriers. This allows you to see what your friends are typing, receive read receipts, and exchange higher-quality photos and videos, among other things.
Pros
Chat features (RCS)
You may send and receive messages over Wi-Fi or your data network on compatible carriers, see when others are typing or have read your message, exchange high-quality photos and videos, and more on this text messages app.
Design that is simple, intuitive, and comfortable
Instant notifications, smart replies, and a new design make communication easier and more enjoyable. In low-light situations, dark mode allows you to use Messages easily.
Sharing is simple
Choose or take photos and movies right from the app, then share them with ease. You can also send your contacts audio messages.
Conversations with more depth
Audio messages, emoji, stickers, and your location can all be sent. Google Pay also allows you to send and receive payments on this texting app.
Efficient search
You can now access more of the content shared in your discussions by tapping on the search symbol and selecting a specific contact to see your messaging history with them as well as all the photographs, videos, locations, and links you exchanged. Messages is available on Android 5.0 Lollipop and above smartphones. Wear OS users can use the app as well.
Cons
There is no message blocking feature.
Additional Information
Messages+ (Verizon messages)

Description
Messages+ is a text messaging app that allows you to sync your texting conversations across devices that are compatible with Messages+. You may use the software to sync all of your messages if you have an Android phone, a tablet, and a computer. Calls can be made and received on tablets using Message+. You can effortlessly communicate with family, friends, and coworkers individually or in group chats thanks to customizable dialogues. The app's eGift Cards feature is the best part.
Even if your phone is turned off, you can plan messages to be delivered at a specified day and time. Using Yahoo media search, look for photos and gifs to put in your chat. When composing messages, use Emojis to express yourself by touching on highlighted keywords. Messages can be sent and received via Wi-Fi from your smartphone, iPad, tablet, PC, MAC, and web browser.
Pros
Group chats
Larger group conversations with up to 250 members can be created. In a matter of seconds, you can send and receive photos and videos. Avatars, backgrounds, and more can be used to customize your chat experience. Even without forming a new group, you can mute a conversation or add or delete members.
Yelp Integration
From within the app, tap the + menu to quickly access Yelp. Restaurants, entertainment, and directions may all be found using this search engine. Within your chat, make plans and share the details.
Share your location
Glympse allows you to share your location with the people you choose for the length of time you specify. It's ideal for meeting up with friends or informing them that you'll be late.
Send eGift
Select the eGifts icon from the plus menu. You can easily send an eGift card via text message. More than 30 brands' eGift cards are now available through eGift.
Driving mode
To avoid being distracted while driving, enable driving mode to send an Auto-Reply message and stop incoming message notifications.
Cons
Works only if you have a valid US number
Additional Information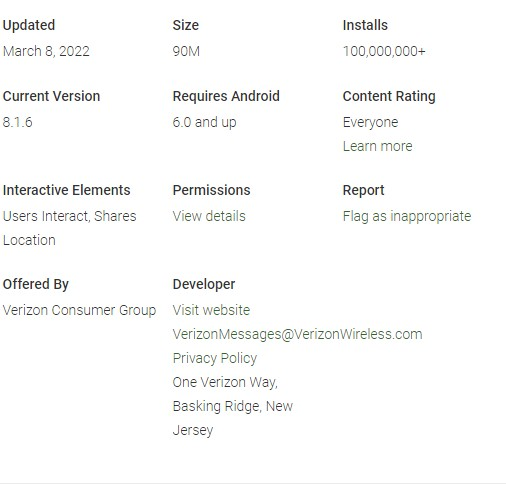 Conclusion
After reviewing all of the features that each of these messaging apps provides, we see that there was not much of a distinction between them. We can be certain of one thing after discussing all of the functionality that each of these applications has to offer. It all boils down to client service and satisfaction. Choosing which app to use isn't as straightforward for us as calling one superior to the other. We urge that you think about how you want to utilize the software instead.
Feel free to visit our YouTube channel for additional support and troubleshooting guides on various devices.