While cable has been the traditional way to catch all your favorite shows for quite some time now, in recent years, streaming devices and services have become widely popular, and with good reason. Compared to cable, there's just less hassle, especially since you can easily install streaming devices on your own.
---
At A Glance:

How To Watch History Channel Live Online Without Cable
---
* If you buy through links on our site, we may earn an affiliate commission. For more details, please visit our Privacy policy page.
However, can you still get all your favorites this way? What about the History channel? The answer is yes, and we'll show you how.
How To Watch History Channel Live Online Without Cable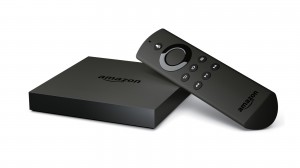 Streaming Hardware
There's plenty of advantages to switching to a streaming device over cable, and a big one is often the cost. You'll find that more often than not, and it's as simple as going to the store (or ordering online), and plugging them into your TV. If that's not a breeze, I don't know what is. Here's the 2 we recommend the most:
FireTV
Amazon's FireTV is a streaming device that transforms your TV basically into a smart TV. Not only will you have access to all your channel subscriptions and streaming services, but you'll also have access to YouTube, Pandora, and even popular games like Crossy Road and Candy Crush. With FireTV, you're really not limited to just TV, and I'm confident that Amazon will be evolving this even further in the future. And, they offer the History channel, too!
Roku
On the Roku, you'll be able to get all of your favorite channels, and more. You'll have access to to your Amazon Prime Video, Sirius XM, Netflix, and Google Play subscriptions, but you also have your TV and streaming service subscriptions as well. As far as streaming devices go, the Roku has been there since the beginning, and has been around the bush a few times to say the least. Because of that, it's one of the most reliable streaming devices you'll find. The History channel is also readily available on it.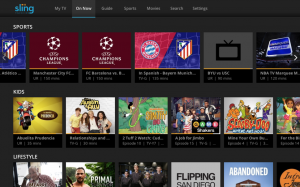 Have you ever gotten frustrated with all the unnecessary channels your cable company basically forces you into having, when you only care about a select few anyway? This is where SlingTV really shines. They offer packages to fit exactly your TV style. You can pick and choose what kinds of channels/packages you like best. And if you decide you want something different, you have the freedom to change without having to jump through a bunch of hoops. If you're selective and proud, we highly recommend giving SlingTV a shot. It has all your favorites, including the History channel.
DirecTV Now
Don't be scared away by "DirectTV." DirectTV Now is a streaming service, and you won't need to worry about a satellite or anything like that. With this streaming service, you'll have the choice between 4 different packages. . However, if you're after the History channel specifically, you'll be pleased to find that it's included in their lowest priced package which is an awesome deal.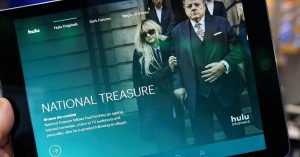 You can also find the History channel on Hulu with Live TV. If you're not familiar with Hulu, now, in addition to their large streaming library, the offer a package called "With Live TV," allowing you to watch all of your favorite TV channels, live, online. The History channel is one of those, you'll be able to watch the History channel and a ton of other channels.
How To Watch History Channel Live Online Without Cable Verdict
When choosing to trade cable in for a streaming device and service, it's a great idea to do your research, since they're becoming so popular and more and more are becoming available. But we really recommend these as a great place to start. Both SlingTV and DirectTV Now provide the History channel, so you really can't go wrong with either. We wish you the best of luck in finding your go-to cable alternative!

* If you buy through links on our site, we may earn an affiliate commission. For more details, please visit our Privacy policy page.