As more and more individuals place an emphasis on maintaining a healthy lifestyle and keeping track of their fitness routines, smartwatches with built-in fitness and health tracking features have been more in demand. Thus, manufacturers are constantly releasing updated versions of their smartwatches with cutting-edge functions to meet the demands of customers. One of these dependable manufacturers is Fitbit, which has consistently released well-equipped fitness smartwatches. The Fitbit Versa 4 is one the newest Fitbit devices launched in September 2022 alongside the Fitbit Sense 2. Fitbit has recently rolled out a firmware update for the new smartwatches they have released. If you have bought one recently and have not installed the new patches yet, learn how to update Fitbit Versa 4 on this page.
What's included in the latest firmware update for Fitbit Versa 4
Fitbit has released its first firmware update intended for the new Sense 2 and Versa 4. Aside from bug fixes and improving existing features, the new firmware version 1.184.52 also added the following three features: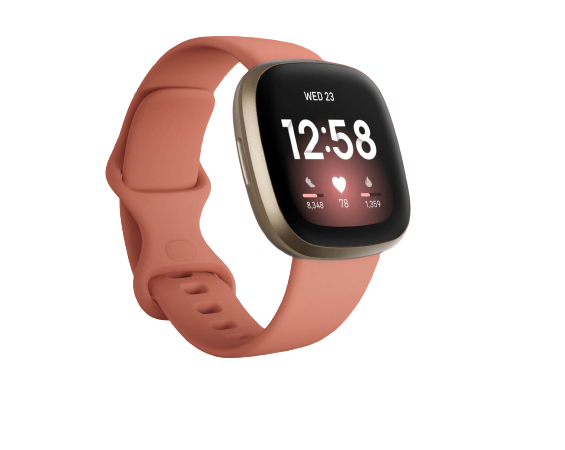 Added Google Pay as a new payment method on your Fitbit device. The Google Wallet integration is one of the features that was promised by the developers that will be added in the new Fitbit devices during its launching.
When you're not using your watch, you may turn off the screen by momentarily covering the clock face with your other hand. This is a great alternative if you have set your screen timeout for a longer interval.
Take incoming calls directly from your wrist by using the device's built-in microphone and speaker.
Important things to consider before firmware update
Before installing the new update on your Fitbit Versa 4, take note of the information provided below.
Ensure that the latest Fitbit app is installed on your phone.
Plug your Fitbit Versa 4 to the charger while installing the update, since this might take some time.
Make sure your phone's bluetooth is turned on.
Place your Fitbit Versa 4 within a few inches of your mobile device.
Be sure your phone is connected to a reliable internet source before attempting to install the updates to prevent any delays or interruptions.
How to update your Fitbit Versa 4
Devices should have firmware updates installed as soon as they become available to prevent software problems and take advantage of any additional features. The process of upgrading to the latest version of the Fitbit Versa 4 is straightforward and easy to do. The procedure is as follows: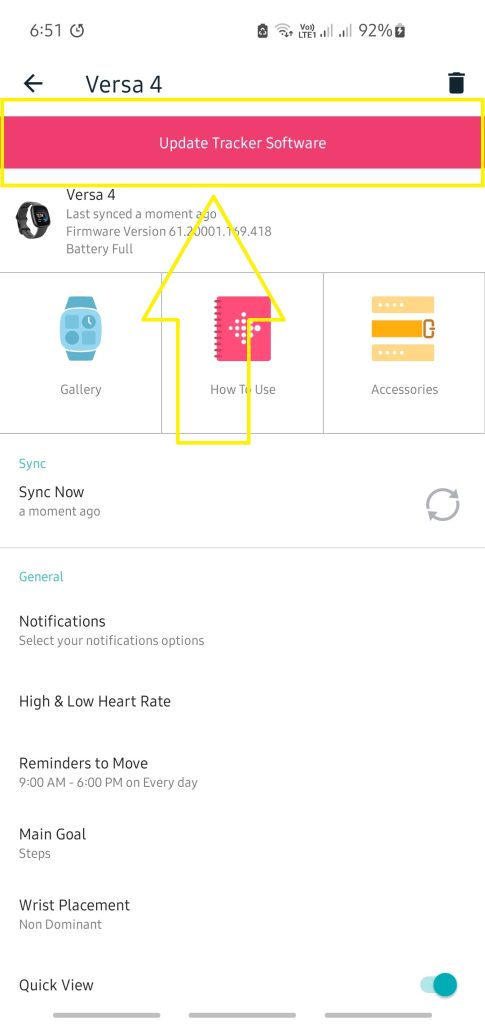 Launch the Fitbit app on your iOS or Android gadget. Keep in mind that a pop-up alert will appear whenever there is anything new to check out.
Tap the Today button.
Tap your profile picture next.
Click on the Versa 4 icon.
Select the Update Tracker Software button in pink. It might take up to 20 minutes for the software to update.
The above procedures also apply if you're using the new Fitbit Sense 2.
How to set up on-wrist phone calls and Google Pay on your Fitbit Versa 4
After you have successfully installed the new firmware version of your Fitbit Versa 4 or Fitbit Sense 2, you can begin using the two prominent new features included with the update namely the built-in speaker to take incoming calls and the Google Pay.
Set up on-wrist calls on Fitbit smartwatch
After installing the latest firmware update for your Fitbit device, which includes bug fixes and improvements, you may now configure the new on-wrist calls feature. If you haven't already, please read the instructions below.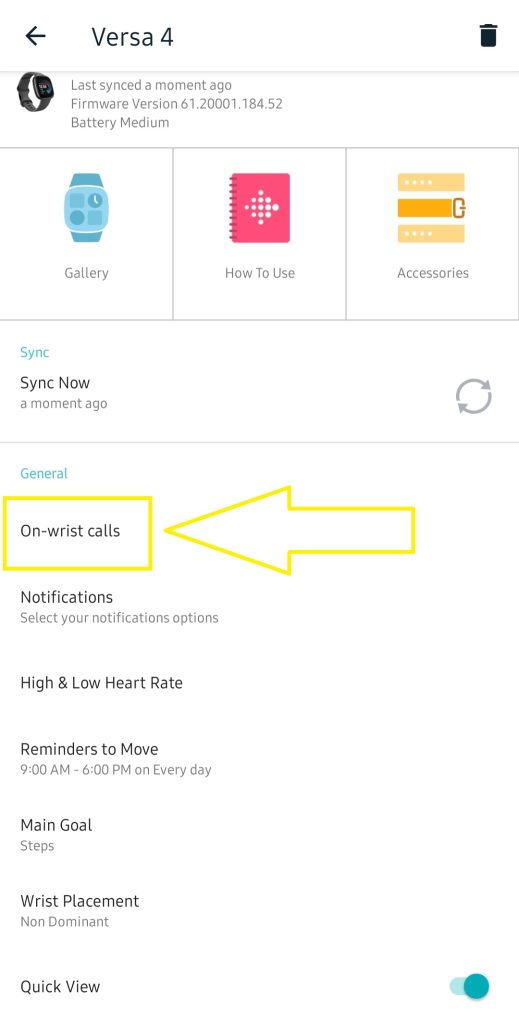 Open the Fitbit app on your account.
Tap the Today tab.
Tap your profile picture.
Select Versa 4 icon.
Then tap On-wrist Calls.
In the On-wrist calls section, Tap Pairing request. Ensure that it is paired and connected.
Permissions should be reflected as Allowed.
Select Bluetooth pairing thereafter. You'll see a number pop up, and it'll mirror the numbers on your watch display. Tap Pair. When you've successfully paired your Versa 4 with your computer, you'll get a message that says "Paired with Versa 4 calls" in the Bluetooth pairing.
Click Done to complete the set up. Ideally, your Fitbit would allow you to answer calls from your wrist by using the device's built-in speaker and microphone.
Set up Google Pay as another payment option on Fitbit Versa 4
Another feature highlighted with the new software updates is the introduction of Google wallet as an alternative to make payment. This feature is available in both Fitbit Sense 2 and Fitbit Versa 4. Google Pay offers the same convenient functions as Fitbit Pay, but with a more seamless Google interface. If you want to start using Google Pay, here are the following steps to enable the feature:
Open the Fitbit app on your phone.  
Tap Today tab.
Tap your profile picture.
Select your Fitbit device image.
Tap the Google Pay or Wallet tile.
Login to your Google account.
Set a 4-digit PIN in order to use Google Pay on your Fitbit device. Google Wallet requires a personal identification number in order to make purchases.
Follow the on-screen instructions in order to add a debit or credit card information on your Fitbit app.
FAQs
Is Fitbit Versa 4 worth buying?

The Versa 4 is one of the most recent Fitbit smartwatches, and it retains many of the advantages of its forerunners but being smaller, less bulky, and running on a more recent version of the company's software. In addition to the standard Fitbit features, the Fitbit 4 has on-wrist calls and the Google Pay mobile payment system. In order to choose which of Fitbit's smartwatches is best for you, you may check out their website and read detailed product descriptions of each model. 

Can Fitbit Versa 4 answer calls?

As of a recent software upgrade, the Fitbit Versa 4 users may now be able to use the on-wrist calls. When turned on, your Fitbit gadget may act as a phone and accept incoming calls.