Booting up issue like when the phone is stuck and won't boot past the Samsung logo can be extremely annoying as it leaves your phone (old or new) unusable. It's is also one of the more difficult issues to resolve on Android smartphones as most of the available solutions are associated with software manipulation and or customization. This problem can occur to any device, even on Samsung's newest high-end smartphone, the Galaxy S6 Edge.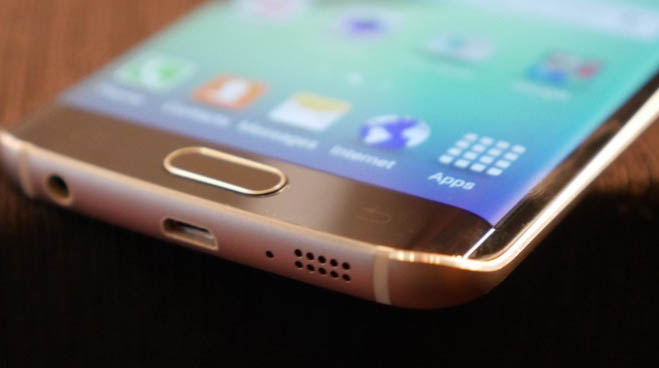 Among the most prevalent reasons as to why your Galaxy S6 Edge won't turn on properly include software manipulation or customization. This is very possible given the fact that Android is one of the most flexible operating systems available to date, many users especially those beyond average can easily unlock, root, or flash their new device to gain more control over it. However, not everything will go smoothly as expected as errors or glitches could always occur in the process. And then you ended up having a new defective or worst, dysfunctional device.
There are also some owners of the Galaxy S6 Edge who have reported similar issues when their device is not booting up for no apparent reasons. In fact, a few emails on booting up problems have reached our mailbag just recently. And these problems are addressed in this post.
In case you have other issues, you can visit our Galaxy S6 Edge troubleshooting page for available workarounds and potential solutions you can try on. Just look for your issue and follow the given solutions or troubleshooting procedures to fix it. If none of the offered solutions or workarounds worked for you, then feel free to email us at [email protected]. Just be sure to provide as much details as possible so we can properly assess it and provide you with more efficient troubleshooting methods and/or appropriate solutions.
Galaxy S6 Edge won't boot up after the lollipop update
Problem: I need help please! I think I've installed a bad update to my phone because it's not working now. I mean I can turn it on but can't get passed the logo. Just so you know, I got this phone from T-Mobile for almost a month already and I'm pleased to say I haven't had encountered any issues with it until last night when I was challenged to try something new for this phone and decided to download and install a firmware update. It's a new stock firmware for T-Mobile SM-G925T Galaxy S6 Edge. Anyway, with the steps provided by a website, I've managed to successfully extract both the downloaded firmware zip and the Odin zip. The installation went well I guess, because I haven't got any error message. After I went through all the entire installation process, I've waited for the phone to restart. It took longer than I expected but after the long wait it did restart, showed the Samsung screen but then it automatically turns off. I tried to restart it several times after the automatic restart but still it's stuck in the same screen. What should I do now? I need your help please! — Doug
Suggestion: Thanks for providing us more details about the problem you have with your S6 Edge. While updates are intended to fix bugs and enhance the device's performance, they can also trigger some problems, especially after installation.
Are you sure you are using the correct .tar.md5 file for your device model? Also, you haven't specified what ODIN version you used. If not, then I'm afraid you may be facing a soft brick issue right now.
If you haven't done this yet, I suggest you try to boot your phone into Android Recovery Mode, and then wipe cache partition on your S6 edge handset. The process won't lead to any loss of personal data or settings so it's not risky. Upon Android boot-up, the script clears out the /cache/downloads directory and makes way for any new downloads or updates for the system. Wiping a cache partition is highly recommended after installing a system update just to ensure you are starting with a clean state. After wiping the cache partition, reboot your device. Hope this helps.
Galaxy S6 Edge suddenly turns off and won't boot up
Problem: So this is what happened. My Galaxy S6 Edge was working just fine until the other day. A day before the problem occurred, I was playing a game then I noticed the phone got extremely hot and then suddenly turned off by itself. I let it cool for a few minutes. But when I turn it back on, it won't boot to the home screen. I tried rebooting my phone for several times already but still won't get past the boot screen. I've tried to wipe the cache partition as most forum posts suggest but it didn't fix it. I don't know what else to try. Please, help if you can. Thanks. — Kenneth
Suggestion: Hi Kenneth. Since you've said wiping the cache partition didn't do any good for you, I think you should consider wiping everything and restore your device to its factory state instead. You may not like it, as doing so will also erase your personal information but this could be the only option left for you to try on. Just ensure you've backed up all your important data and disable two-factor authentication on your accounts before you start the process. If you don't want to do a factory reset, then you can take your phone to a Samsung-authorized service center for checkup/repair or contact your phone carrier for further recommendations. It's possible that the problem with your phone right now is triggered by a faulty hardware, thus having it checked by an authorized technician is also another great option.
Brand New Galaxy S6 Edge not booting up
Problem: Three days after I got my new Samsung Galaxy S6 Edge 4G (64GB) from AT&T and now the phone is not booting up. I've heard a lot of users complaining of RAM issues with this new Samsung device and I'm afraid I'm the new victim. I also noticed on the second day of testing that some apps seemed to misbehave, like it would take a bit longer for them to open. Sometimes, the phone lags after using it for a period of time. And now, I can't even use it anymore. Could this be due to a memory glitch? If so, then what should I do to get it fixed other than asking for new phone replacement? I'm so disappointed. Any suggestion would be greatly appreciated. — Mike
Suggestion: Hey Mike. Even the latest high-end devices like the Galaxy S6 and S6 Edge are not free from flaws. This is manifested by the number of reports and complaints raised by S6 and S6 edge owners online, with battery and memory among the first problems to surface.
Apps crashing/misbehaving and lagging are common indicators of an issue on the memory, which is likely the problem you are facing right now. If it's possible for you to wipe the cache partition on your phone, then you can try it first. Otherwise, you really need to contact your phone carrier or Samsung and inform them about the problem. As much as we'd like to help you further with this concern, they are the right people to get notified of the problem beforehand especially it's a brand new phone you said. I believe you're device is still under warranty so you can have it either replaced or repaired for free.
Galaxy S6 Edge won't boot up after prolonged charging
Problem: My 8-year old son played with my Galaxy S6 Edge the other night until the phone completely ran out of battery power. I let it charged until the morning, unplugged the charger and tried to turn it on. The phone turns on but it only stays in the Samsung animation screen and then stays in there. What do you think went wrong? It's just a month-old phone and I'm too disappointed it's already acting this way. I hope you can help me fix it. – Franc
Suggestion: It seems so odd for a phone to go into this state just after a long period of charging. Are you sure your son did not mess something up on your phone settings? Anyway, since I'm not really sure of what went wrong, I can only suggest performing hard reset in your case. Please note though that the process however will erase all personal data stored in your device as it restores it to factory defaults. That being said, creating a backup is a must before you start. If a hard reset is not an appropriate option for you, then please contact your carrier or Samsung support to escalate your issue for further troubleshooting and recommendations. Given it's just a month-old phone, I think it's still covered by warranty so you can secure a replacement device if nothing else more can be done to fix the problem.
Galaxy S6 Edge won't boot up after installing new apps
Problem: Hi droid guy! I have a Galaxy S6 Edge that runs the latest Android firmware version. I never really had major issues since I got this phone contrary to what other owners have experienced. But I guess my good days are already over because yesterday, after I downloaded and installed a few new apps, the phone started to misbehave. The first two applications were successfully installed but the third one did not, as the installation stopped at around 67 percent. I've waited for it to complete but seeing no progress after around 5 minutes, I've decided to reboot the phone. It restarted but would only remain in the logo for a few seconds and then restarts by itself. Now, my phone is messed up. Please, help. Looking forward to hearing from you guys. Thanks. — Sandra
Suggestion: Hi Sandra. If you're certain the problem has started after installing new applications on your phone, then it's most likely the culprit. To determine if a third-party application is causing you this trouble, you can try to boot your phone into safe mode and see if the problem is gone or remains in that state. If it's gone, then a third-party app is triggering it. You can either disable or uninstall any apps you suspect is misbehaving. But if booting into safe mode is not possible in your case, your other options would include wiping the cache partition and factory reset.
Wiping cache partition won't erase personal information but a factory reset does. So, if you are up for a factory reset, be sure to create a backup of all your important files beforehand. If you need help in doing any of these methods, you can refer to the steps I've provided below this page listed among other methods under Troubleshooting Procedures.
Troubleshooting Procedures
This section is purposely created for those who are new to Android phones as well as those who need help performing any of the suggested workarounds for their respective boot-up issues with the Galaxy S6 Edge. In this section, I have demonstrated a step-by-step process of all the workarounds and troubleshooting methods applied in the aforementioned problems. Feel free to use this guide for your reference, if necessary.
How to boot into Recovery Mode on Samsung Galaxy S6 Edge
Press and hold the Power button the phone powers off.
Press and hold the Power, Volume Up and Home buttons simultaneously until you enter into Recovery Mode. NOTE: Please note that recovery mode screen (interface) may vary depending on which recovery mode (stock recovery or custom recovery) your phone is on.
Once you're in Recovery Mode, you may be able to perform custom ROMs installation, backup your phone, factory reset, etc.
How to Wipe Cache Partition on Samsung Galaxy S6 Edge
Turn off your phone.
Press and hold the Volume Up, Power and Home keys simultaneously.
When your phone turns on and the Power on logo prompts, release all keys. You then should see the Android icon.
Wait for a few seconds until the Android System Recovery screen displays.
Highlight Wipe Cache Partition by pressing the Volume down key.
Press the Power key to confirm selection.
Wait for the wipe cache partition to complete. When it's done, you will see Reboot System Now option is highlighted.
Restart your phone by pressing the Power key.
How to boot Galaxy S6 Edge into Safe Mode
Press and hold the Power button until the phone turns off completely.
Wait for a few minutes then press and hold the Volume down and the Power button simultaneously.
When the screen lights up, release the Power button but keep pressing/holding down the Volume down button.
When the lock screen displays, release the Volume down button. You will then see a Safe mode icon at the bottom of the lock screen.
How to Restore Galaxy S6 Edge to Factory Defaults
Press the Power button until the phone turns off completely.
Press and hold the Volume Up, Home, and Power keys all together until the Samsung logo
When the Recovery Mode menu appears, highlight Wipe Data/Factory Reset using the Volume keys.
Press the Power key to confirm selection.
Select Yes–delete all user data to confirm wiping of all user data and start the hard reset.
Select Reboot System Now.
Wait until the reboot process is completed and you should have your S6 Edge back up and running with factory default settings.
Connect with us
We are always open to your problems, questions and suggestions, so feel free to send them at [email protected]. We support every Android device available and we are serious in what we do. This is a free service we offer so you won't be charged a penny for it. But please note that we get hundreds of emails every day and it may not be possible for us to respond to every email we receive. Rest assured we spend time to read every message that reaches our mailbag. For those whom we've helped, please spread the word by sharing our posts to your friends or by simply liking our Facebook and Google+ page or follow us on Twitter.