The two most basic functions of a phone are to be able to make or receive calls and send or receive text messages. These services, however, are reliant to the quality of service your provider can provide. There have been reports from our readers who own a Samsung Galaxy S4 that they couldn't use the phone according to their needs simply because it couldn't get a good signal or service.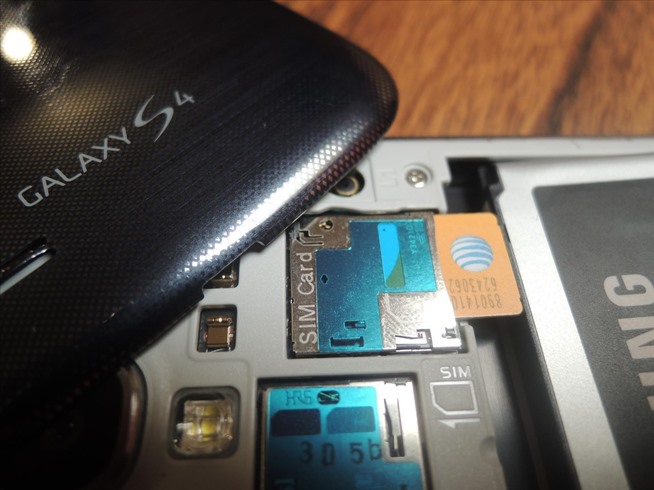 In this post, I will walk you through troubleshooting your phone that is having a hard time detecting signal from the tower or getting a good service. I will include some of our readers' actual email messages so you would have an idea how this problem happens to them.
The purpose of troubleshooting is to know what the problem is, what the causes are and how it happened. If you knew these things, it would be easy to formulate a solution to fix it. However, there's no guarantee that your problem will be fixed after you read this post especially if the problem is with the hardware. You may need help from a technician who could physically check your device for faults and other issues.
Now, if you have other concerns, then visit our Samsung Galaxy S4 Troubleshooting page as we've listed hundreds of problems we addressed in the past. Try the solutions we provided and if they didn't work for you, email us at [email protected] and we will gladly help you fix your problems.
Samsung Galaxy S4 signal disappeared without apparent reason
Problem: Hello! I own a Samsung Galaxy S4 and a couple of months ago the signal suddenly disappeared, I checked if airplane mode was on but it wasn't. I also tried resetting my phone but it did not work. Do you guys have any solutions to my problem? Cheers!
Troubleshooting: You said that the "signal suddenly disappeared" so it means that at some point the phone has been working fine. What I'm actually interested in knowing is what triggered the problem. If it were liquid damage, you need to get the phone to a technician. There's nothing much you can do if the phone got wet. Do the same thing if the phone acquired some physical damage.
Now, assuming it's neither liquid nor physical damage that caused the problem, let's begin our troubleshooting. You said you did reset the phone, I'm not really sure what you meant by that word because many of our readers refer to "reboot" as "reset." If you meant factory reset, then there's one thing I want you to try; it's actually just a reset but it's more effective as it doesn't only delete all data and settings in your phone but reformats the data partition to make sure nothing is left that may cause conflicts. It's called master reset and this is how it's done…
Switch your phone off.
Hold down the Power, Volume Up and Home buttons at the same time for about 10 seconds. Release them when the Android logo appears on the screen. This will bring up the unlock/reset menu.
To navigate through this menu, use the volume up/down buttons to scroll up and down and the power button to confirm selections.
Scroll down and select Wipe Data/Factory Reset.
Scroll down and select Yes – Delete All User Data.
When prompted, scroll to and select Reboot System Now. The phone will then reboot to its factory settings.
However, if your reset means reboot, then there's another thing I want you to try. It's called soft reset, which drains stored electricity inside the components especially capacitors. By doing so, you are actually refreshing the phone's entire memory without compromising your data. This is how it's done…
While the phone is on, remove the back cover.
Now pull the battery out to "power-shock" the phone.
Press and hold the power key for a minute to make sure electricity is drained.
Place the battery back in, then secure it with the back cover.
Turn the phone on to see if it can now detect a signal.
After the soft reset and the phone still couldn't detect signal, try booting it in safe mode just to rule out the possibility that a third-party app is causing the problem.
Turn the device off completely.
Press and hold the Power button.
Once the Samsung Galaxy S4 logo appears on the screen, release the Power button.
As soon as you release the Power button, press and hold the Volume Down key.
Continue holding the Volume Down key until the phone has completed the reboot process.
If you can read 'Safe Mode' at the bottom left corner of the screen, release the Volume Down key. Otherwise, repeat the process until you can boot the phone to Safe Mode.
In safe mode, if the phone still couldn't find any signal, try changing the network mode.
From the Home screen, tap the Menu key.
Tap Settings.
Touch Connections tab, then tap More networks.
Touch Mobile networks and then Network mode.
Choose GSM/WCDMA.
If the problem remained after this procedure, call your service provider and inquire about the coverage in your area. You maybe advised to visit their store to have the phone checked.
Galaxy S4 doesn't reconnect to mobile data network
Problem: Hi, I wonder if anyone has reported this issue to you before….I recently got a push for Lollipop (Android 5) to my Samsung S4 (Verizon).   I get a 4G signal just fine, but what happens is that when I go into work, where an alternate carrier is provided (and where I don't get a signal for Verizon) and when I get out of work, the phone is unable to locate the 4G network (it never recovers from me going into my work building, basically).   The only way for me to resolve this issue seems to be to restart, which is a pain.  
This did not used to happen with the previous Android version…so it seems that Lollipop is not able to re-connect (a guess on my part) once entering a place that doesn't have 4G network and then returning to an environment that does.
Any clues or things I could try to further troubleshoot? Any help appreciated. — Belinda
Troubleshooting: Hi Belinda. Basically, the phone doesn't have an issue connecting to either a Wi-Fi network or mobile data network. The problem is, it just won't automatically reconnect to its previous connection, which is very annoying because you will have to reboot it. The most basic troubleshooting procedure is to turn on the auto network switch feature. Go to Settings > Wi-Fi > tap the Menu key > Settings > choose Advanced > turn on Auto network switch.
However, if it's already enabled, then it must have something to do with the cache. The new update may have messed up some caches including files used by the system for wireless connectivity. This procedure can help…
Turn off the device.
Press and hold the following three buttons at the same time: Volume Up key, Home key, Power key
When the phone vibrates, let go of the Power key but continue to press and hold the Volume Up key and the Home key.
When the Android System Recovery screen appears, release the Volume Up and Home keys.
Press the Volume Down key to highlight 'wipe cache partition.'
Press the Power key to select. The phone will automatically restart after the cache is wiped.
Galaxy S4 gets poor service and no data
Problem: Dear droid guy, my Samsung Galaxy S4 has not had a sim in it for a while but now i was going to start using it again. but i put a sim card in it and it gets no signal sometimes it gets one bar but thats it i have received a few messages from ee but no data. i have tryed a few things to fix this but to no avail i have opened it up and checked everything is connected correctly plus tryed a few things i found on the Internet. but like i said nothing has worked so far. I have put the sim in a different phone and it gets signal and data so i know it's not the sim. please if you have any ideas that may help they would be very welcome. Thank you Jamie.
Troubleshooting: I understand you tried putting the SIM card to a different phone and it worked perfectly, but have tried putting in a different SIM card to your Galaxy S4 and observed how strong the signal was? If it still gets poor signal, then there's an issue with the phone and you have to get it checked by a technician. It's probably an issue with the antenna but let someone with knowledge in these things check it for you.
About the mobile data, it's actually just the APN settings you will have to change. Your other phone may have already been set to work with EE network but not your S4. If you don't know the correct APN for your device, call EE and ask for it.
Connect with us
We are always open to your problems, questions and suggestions, so feel free to send them at [email protected] We support every Android device available and we are serious in what we do. This is a free service we offer and we won't charge you a penny for it. But please note that we receive hundreds of emails every day and it's impossible for us to respond to every single one of them. But rest assured we read every message we receive. For those whom we've helped, please spread the word by sharing our posts to your friends or by simply liking our Facebook and Google+ page or follow us on Twitter.