In this post, I will guide you on how to fix or troubleshoot your good old Samsung Galaxy S2 that won't turn on. But to be honest with you, if your device started to fail now, it may be because it needs replacement, or at least, its battery. The production of Galaxy S2 started in 2011 and was stopped later that year as Samsung was excited enough to start its production of the Galaxy S3.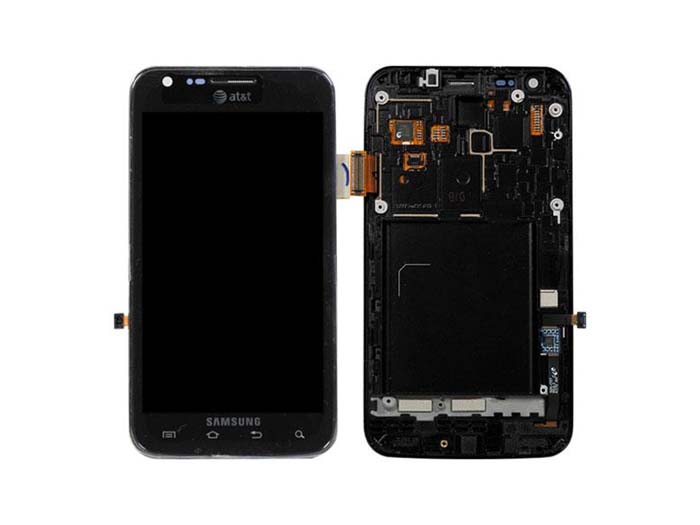 Over time, the battery deteriorates. In fact, it's the component or accessory that deteriorates faster than others. Good thing Samsung also produce original batteries for it, so you can probably just purchase a new one if the old one got busted. But the purpose of this troubleshooting is to know exactly what the problem really is. Just because the phone is old doesn't mean that battery is the culprit. Just continue reading so you will know how to effectively troubleshoot a Galaxy S2 that won't turn on.
The troubleshooting steps I included here are the same exact steps we technicians follow in case a customer comes to our shop with this problem. This is safest route in troubleshooting. We don't want to mess with your data nor with your phone. However, there's no guarantee we can fix the problem here. If it were a hardware issue, then you need a tech to help you figure things out.
Now, back to our troubleshooting, this is what you need to do
How To Fix Samsung Galaxy S2 Wont Turn On
Step 1: Soft reset your Galaxy S2
Since we don't know what the real problem why your phone refused to turn back on, let's start from the very basic of troubleshooting–soft reset. This procedure will basically drain all stored electricity in the components especially capacitors. The total absence of electricity will refresh the phone and its memory. It is a very effective procedure for minor firmware and hardware glitches. Here's how you do it…
Remove the back panel and pull the battery out.
Press and hold the Power key for one minute while the battery is out.
Replace the battery and put the back cover on.
Attempt to turn the phone on.
Proceed to the next step if this procedure didn't fix the problem.
Step 2: Charge your Galaxy S2
There is always a possibility that the battery was just totally drained. So, after the soft reset and the problem wasn't fixed, you have to plug the phone in to charge. Leave it plugged in for at least 10 minutes. Of course, the main purpose of this procedure is to make sure there's enough power to bring the phone back up but there's actually more to it than just charging.
When you plug the phone in, there will be signs that the phone charges. If those signs are absent, we can now look forward to a battery issue or a hardware problem. But at this point, just leave it plugged in for several minutes with or without those charging signs.
After ten minutes of being charged, attempt to turn the phone on just to see if it's still capable of doing so. If not, then proceed to the next step.
NOTE: If there were no charging signs, it's more of a charging problem than anything else and we have a different post for that.
Step 3: Attempt to boot Galaxy S2 in safe mode
The very purpose of this troubleshooting guide is for you to know if the phone is still capable of powering up. While we always use safe mode to rule out issues with third-party apps, this time we'll use it to see if the phone would turn on with all third-party apps disabled.
Without those apps, the system can easily load and the phone can boot up faster. So try this procedure to see if you could get the device to turn on:
Re-insert the battery.
Press and hold the Menu key.
While holding the Menu key, turn on the device.
When you see the lock screen, you can release the Menu key.
'Safe mode' displays in the lower-left corner.
If the safe mode remedy didn't work, there's another mode you should try.
Step 4: Boot your Galaxy S2 in recovery mode
The Android System Recovery or the recovery mode powers every component in your phone but it doesn't load the usual user interface. Even if the problem is with the firmware, the phone should still be able to boot in this mode without a problem. So, try it just to see if the phone is still capable of powering up those old components inside.
Turn OFF the device.
Press and hold both Volume Up and Volume Down keys at the same time.
Press the Power key only until the phone vibrates once, then release only the Power key.
Continue to hold the Volume up and Volume Down keys until the Android System Recovery screen appears.
If the phone booted up successfully in recovery mode, you really don't need to do anything. At least, it's now confirmed that the hardware is still good.
Final step: Have a technician take a look at your phone
If your phone refused to turn on after all that you've done, then it's time you sought help from someone who have all necessary skillset to fix the problem. As I said earlier, if the phone didn't charge at all, it could be a battery problem. Otherwise, there's something wrong with the hardware.
However, you need to balance things out. If repair fees are close to buying a new phone, then why waste your money on an old, unreliable device when you can get a brand new and fully working phone? But it's all up to you.