Similar to any Activision game, outages in the Call of Duty Vanguard servers may exist. This is an unfortunate situation that is bound to happen no matter how well made or established the created game is. With that in mind, it is necessary that you know if the servers are down before spending a certain amount of time attempting to fix the problem on your end. Keep on reading to learn the different ways to check if COD Vanguard servers are down.
How to check if Call of Duty Vanguard servers are down
Here are the three options on where to check COD Vanguard server status when experiencing connection issues with the game.
Call of Duty or Activision Support Twitter accounts.
Since millions of people are using Twitter, Call of Duty developers are also keeping up with the trend by creating an account on the social media platform to provide information on outages, updates, and more news related to their games.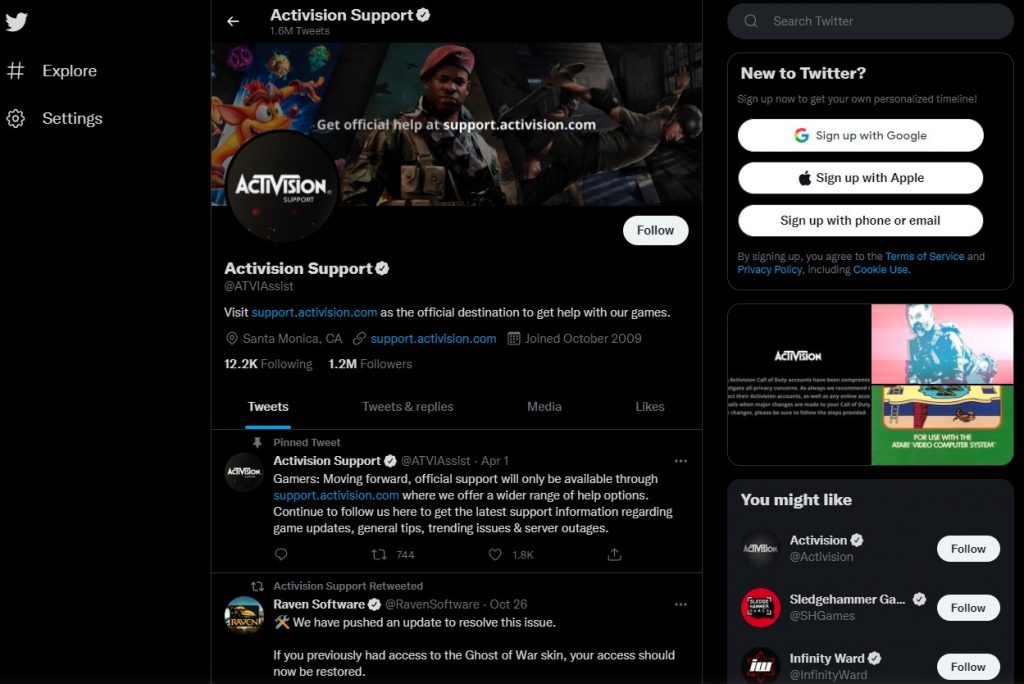 You may visit the Call of Duty or Activision Support account on Twitter to check Vanguard game's server status. 
Activision Online Services Support Website.
Probably the easiest way to check Vanguard's server status is by heading on their official Activision Support website. Any issues and other details associated with the Call of Duty Vanguard across all platforms should be available on the said web page. Refer to the steps below on how to check the Call of Duty Vanguard server status.
Launch the Activision Support website in your preferred browser.

Choose the Online Services tab.

In the Select Game field, use the dropdown symbol and select COD Vanguard. Take note that you can also check the server status of other Call of Duty games on this website. Once selected you should be able to see the COD Vanguard servers status on all platforms. 

An option is also provided on this page for players who prefer to check the Vanguard server status by network.
If there are no issues with the Call of Duty Vanguard servers reflected, you can also report an outage in this section. You may scroll down and select the Let Us Know button and fill out the necessary fields.
Downdetector website.
Another alternative for you to check the Call of Duty Vanguard server status is through the popular Downdetector website.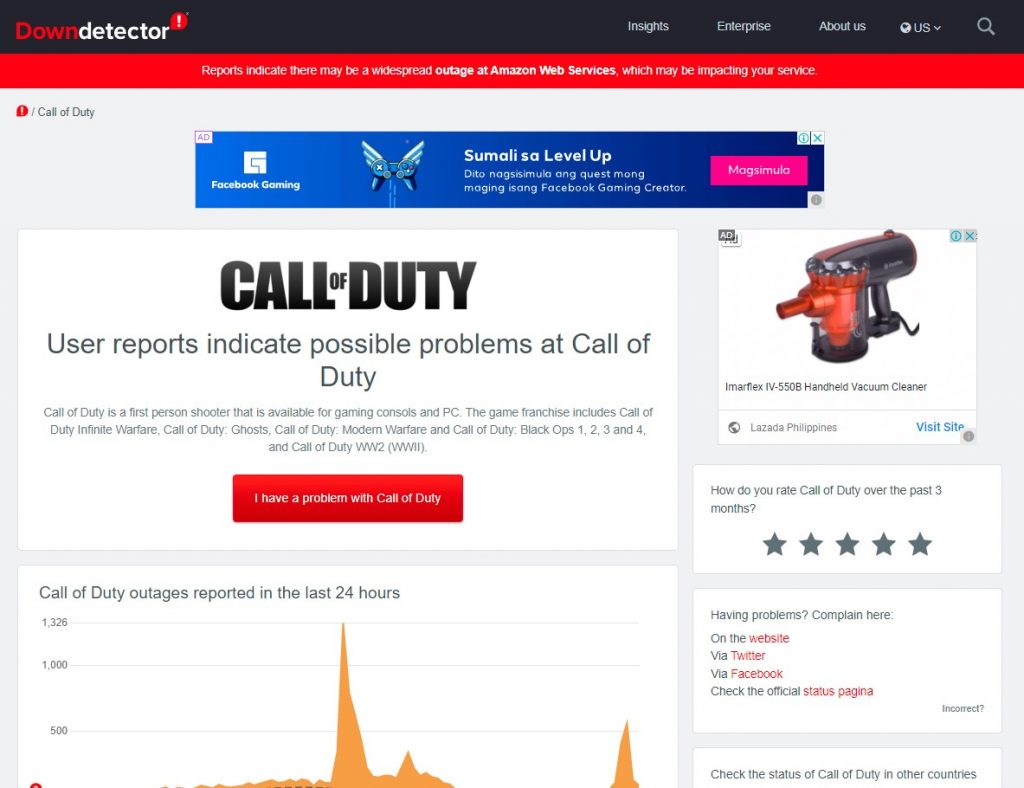 Most gamers rely on this online platform as it provides real-time information about the server status of any games. The site has a chart that shows how many users have reported problems like server issues within 24 hours which will give you an idea if there is a possible outage. The Ookla owned website gathers these user reports from different sources.
Possible fixes for Call of Duty Vanguard connections issues
If there are no reported outages with the COD Vanguard servers, you may try these possible solutions to resolve the connection issues encountered.
Check your own connection and ensure that your PC or console has a stable internet before playing the game online.
Close other bandwidth-heavy applications such as Netflix, HBO Go or Youtube to improve your connection.
Restart your router and modem.
Use a wired connection for your PC or console when possible.
Update the COD Vanguard game on your PC or console.
Check and repair any corrupted or missing game files.
Close unnecessary applications running in the background as it may interfere with the game.
OTHER INTERESTING ARTICLES YOU MAY LIKE:
Visit our TheDroidGuy Youtube Channel for more troubleshooting videos and tutorials.