It's barely surprising at this point, but the Google Pixel 4 has leaked out again. This time in a clear high-resolution image that gives us a good idea about the features it will pack or skip. The leak comes from Evan Blass a.k.a @evleaks who is known to uncover material like this reliably for the past few years now.
As for the picture itself, this appears to be the Just Black variant of the Pixel 4, and we can clearly see the new triple-camera layout on the back, while the front houses a bunch of sensors along with the selfie camera. There's no fingerprint scanner here, which means Google has put in extensive work into the face authentication system. We're unsure as to how this will work or if it will be better than current implementations we see on the market (Apple's Face ID, for example), but one can surely hope.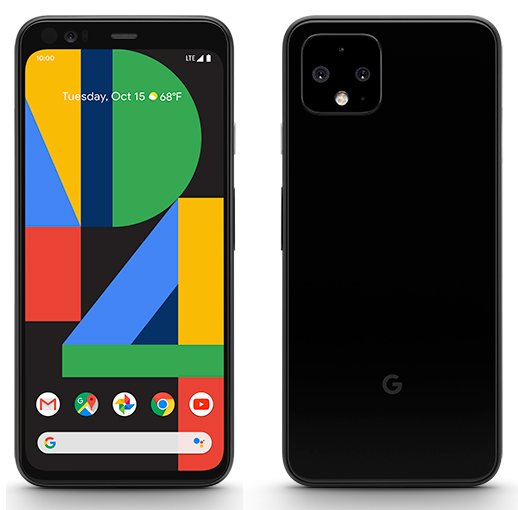 While the bezels are narrower than they used to be, Google is still taking quite a bit out of the display real estate due to the massive sensors on the front. However, it sure does feel like the bottom bezel could've been narrower or better yet, completely invisible. Also noticeable from the image is the cool P4 wallpaper. This should be included with the smartphone, though it shouldn't take long for it to appear on online platforms.
The Pixel 4 will be unveiled by Google at a dedicated event in New York City on October 15. With so much already known about the device, it will be interesting to see if Google still has a few surprises saved for us at the event.
Source: @evleaks
Via: Android Authority