The phone comes with a foldable display and a glass film on top for scratch resistance.
Samsung mentions that this phone can survive 200,000 folds in its lifetime.
The Galaxy Z Flip will be available in South Korea and the U.S. on Feb 14.
After weeks of speculation and leaks, the Galaxy Z Flip was finally unveiled by Samsung at its Unpacked 2020 event a few hours ago. The handset comes with everything that we imagined, including that glass layer that was rumored fairly early on when the phone was known as the Galaxy Fold 2.
So let's take a look at the hardware specs in brief:
6.7-inch 2636 x 1080 Foldable Dynamic AMOLED display
1.1-inch 300 x 112 secondary AMOLED display with Gorilla Glass 6
8GB RAM, 256GB non-expandable storage (UFS 3.0)
12MP + 12MP dual rear cameras with OIS
10MP front-facing camera
Octa-core Snapdragon 855+ SoC
Android 10 with One UI 2
3,300 mAh battery with 15W fast charging support
Side-mounted fingerprint scanner
Stereo Speakers, Bluetooth 5.0, USB C
For those concerned with the number of folds the Galaxy Z Flip can handle, Samsung mentions that it can survive 200,000 folds in its lifetime, which is significantly more than the Razr's 27,000 folds as per a recent video. Samsung also adds that the phone comes with an ultra-thin glass layer which makes the phone less prone to scratches, a problem that the company has rectified 2019's Galaxy Fold.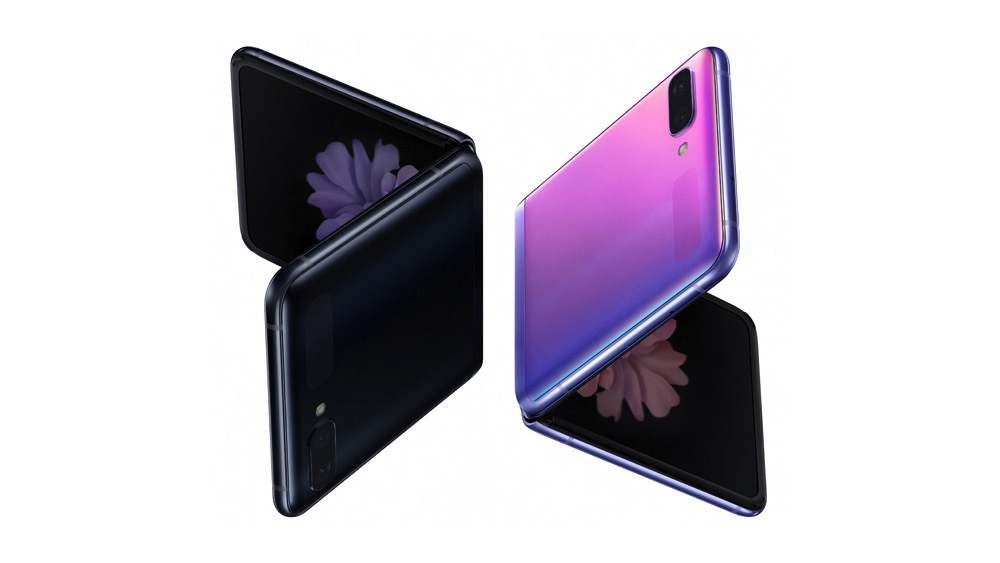 Samsung is using an aluminum frame for durability here, and the phone can be extremely portable to carry around while folded. Given the design and the form factor, Samsung has chosen not to go with a microSD card slot. Since it offers 256GB of internal storage to start with, this shouldn't be a major concern for prospective customers.
Speaking of design, Samsung has cleverly masked the secondary display right next to the rear camera sensors. This display can show notifications and other relevant details.
Thankfully, interested buyers don't have to wait long to get their hands on the device as the phone will go on sale this Friday on Feb 14 for $1,380. The company hasn't mentioned which retailers will offer the phone, but it is said that the Z Flip will be on sale in the U.S. and South Korea on Feb 14. We're hoping for more information to follow on this front.
What do you make of the Galaxy Z Flip? Share your comments below.