Hello everyone! Welcome to another #GalaxyS7 article that addresses some issues on this device. As usual, these issues are sent to us by some of our readers so if you have your own S7 issue, don't hesitate to let us know about them. We will publish your issue in the upcoming posts.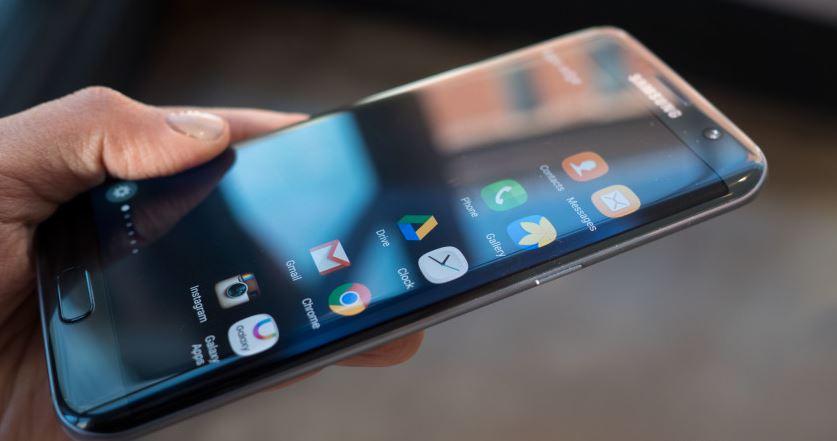 If you are looking for solutions to your own #Android issue, you can contact us by using the link provided at the bottom of this page.
When describing your issue, please be as detailed as possible so we can easily pinpoint a relevant solution. If you can, kindly include the exact error messages you are getting to give us an idea where to start. If you have already tried some troubleshooting steps before emailing us, make sure to mention them so we can skip them in our answers.
Below are specific topics we're bringing for you today:
Problem 1: Galaxy S7 not receiving SMS and app notifications
I have noticed that i am not receiving text messages in my Samsung Galaxy S7 device as of the last two weeks. I've also noticed that i am receiving notifications in most of the apps on my phone but there are two apps called "fotmob & "whaff locker" where a notification pops up but where i pull down the notification bar there is no notifications & I'm unsure how to fix these issues.:slightly_frowning_face: — Ronaldo
Solution: Hi Ronaldo. The first step that you want to do is to ensure that there's no app bug that prevents the messaging app from receiving SMS. To do that, you want to clear the messaging app's cache, and if that won't work, clear the app's data. These are the steps:
Open the Settings menu either through your notification shade (drop-down) or through the Settings app in your app drawer.
Navigate down to "Apps". This may be renamed to something like Applications or Application Manager in OEM skinned versions of Android 6 or 7.
Once in there, click on an application.
You'll now see a list of stuff that gives you information about the app, including Storage, Permissions, Memory Use, and more. These are all clickable items. You'll want to click on Storage.
You should now clearly see the Clear Cache and Clear Data buttons for the application.
The steps above are meant to address a possible issue with the messaging app. However, if clearing its cache and data won't work, do a factory reset. Factory reset returns all software settings to their defaults, effectively eliminating any operating system glitch that may have developed over time. Here's how it's done:
Turn off your Samsung Galaxy S7.
Press and then hold the Home and Volume UP keys, then press and hold the Power key.
When the Samsung Galaxy S7 shows on the screen, release the Power key but continue holding the Home and Volume Up keys.
When the Android logo shows, you may release both keys and leave the phone be for about 30 to 60 seconds.
Using the Volume Down key, navigate through the options and highlight 'wipe data / factory reset.'
Once highlighted, you may press the Power key to select it.
Now highlight the option 'Yes — delete all user data' using the Volume Down key and press the Power button to select it.
Wait until your phone is finished doing the Master Reset. Once completed, highlight 'Reboot system now' and press the Power key.
The phone will now reboot longer than usual.
IMPORTANT: Factory reset will delete unsaved personal files like photos, videos, etc. Make sure to create a backup before doing it.
Problem 2: Galaxy S7 reboots on its own
A few months after I got this phone (January 2016) there was an update on the firmware (did not note number) and had an issue with a boot loop; went through the troubleshooting and all seemed fine. Then my phone started booting randomly, sometimes multiple times in a day. Other times it will go multiple days without a boot. I have done a full reset on my phone twice, updated, then upgraded the firmware and the OS (now on Nougat) But my phone still does it without warning and usually in group of twos (it will reboot , then a minute later reboot again). I have resigned myself that that is the way it works and I am now debating if I am going to blame Samsung, Android or both when I get a new phone in a few months. I know it is not a third party app as I had the phone without any third party for a few weeks after the last complete reset and it still did the reboots. I don`t think it is hardware as it does it charging (Wireless) and just sitting on a table without any movement whatsoever. If I had to guess, it has to be something Samsung's humongous masses of bloatware. — Francois
Solution: Hi Francois. It's good to know you've already done some troubleshooting even before you contacted us. You should know by now that there's only so much that you can do in terms of Android troubleshooting. In most cases, an end user like you can only do basic software procedures like wipe the cache partition, observe the phone in safe mode, uninstall apps, install updates, wipe the phone via factory reset, and at times, reflash the firmware. If the issue continues after you've performed all these, the best thing that you can do is to contact Samsung so the device can be checked by their technician. The next logical step for them, if they can't find any conclusive evidence of hardware failure, is to replace the device.
Problem 3: Galaxy S7 keeps showing SD Card tap here to transfer media files error
I have a Galaxy S7 and I keep getting the following notification that won't go away: "SD Card – tap here to transfer media files." If you click on the notification it just takes you to a dead screen with My Files / SD Card and you can do nothing. The notification constantly reappears after you swipe it away. I've tried changing and reformatting my SD Card but the notification continues. It's driving me nuts and I've been searching all over for a solution. This seems to have been happening ever since my phone updated to 7.0. Any help would be greatly appreciated!!! — Justin
Solution: Hi Justin. If you're positive that the problem started to occur right after a factory reset, there are four things that you must do to fix it. Any of these things should fix the problem (provided in order):
delete the system cache
install all app updates.
boot to safe mode
do a factory reset
Wipe the cache partition
Updates can sometimes corrupt the system cache, a set of temporary files Android uses to load apps quickly, resulting to all sorts of problems. In some cases, a minor system glitch can signal a problem, while in others, annoyances such as freezing and apps crashing happen frequently. Since downloading update files means modifying the system cache, there's a chance that the issue you're facing right now may be caused by a bad system cache. To ensure that said cache is back to its normal working, you want to wipe the cache partition where it's stored. Here's how:
Turn off your Samsung Galaxy S7.
Press and then hold the Home and Volume UP keys, then press and hold the Power key.
When the Samsung Galaxy S7 shows on the screen, release the Power key but continue holding the Home and Volume Up keys.
When the Android logo shows, you may release both keys and leave the phone be for about 30 to 60 seconds.
Using the Volume Down key, navigate through the options and highlight 'wipe cache partition.'
Once highlighted, you may press the Power key to select it.
Now highlight the option 'Yes' using the Volume Down key and press the Power button to select it.
Wait until your phone is finished doing the Master Reset. Once completed, highlight 'Reboot system now' and press the Power key.
The phone will now reboot longer than usual.
Install app updates/remove incompatible apps
Installing Android updates does not necessarily mean all apps get updated as well. If you have an updated Android operating system but an app/s has become suddenly "out of sync" with it, you can potentially encounter a problem. Keep in mind that not all apps are tested to work in all Android devices and firmware versions. Some developers may not update their apps right away after a new Android version hits the market, making their products problematic in some cases. As a user, there's no way for you to know an app may have become incompatible until it's too late. If you've already updated all your apps but the problem remain, try to remove all third party apps from the system and observe how it goes. If the SD card error stops after uninstalling apps, that means one of them is to blame.
Boot the phone to safe mode
If you want to put off uninstalling third party apps, you can alternatively go a less drastic approach by observing the phone's behavior while it's on safe mode. Safe mode blocks third party apps so if one of them is the reason why the error keeps appearing, the problem should not occur when you enable safe mode. To boot the phone to safe mode, follow these steps:
Turn your Galaxy S7 off.
Press and hold the Power button.
Once the 'Samsung Galaxy S7' logo appears, release the Power key and immediately press and hold the Volume Down button.
Continue holding the button until the phone finishes rebooting.
Once you see the text "Safe mode" at the bottom left corner of the screen, release the Volume Down button.
Wipe the phone clean with factory reset
If all of these procedures won't help at all, restore the phone's default settings via factory reset. Make sure that you run the phone for a few hours right after you factory reset it to see if there's any difference. Do not install anything during this time. The error is not supposed to reappear during this observation period but if it does, even when there are no apps installed, that means that the cause must be something deeper in the hardware or in the operating system. Make sure to contact Samsung so you can send the phone in.
Problem 4: Galaxy S7 won't turn on after an update
Hi. I have just installed the system update and now the phone has switched off. I restart by pressing the power and lower volume keys and its starts up with the little robot icon and say installing updates as a percentage bar travels across the screen. At 100% it switches off again and will not switch on with any of the methods on your trouble shooting pages. Please help! Many thanks. — Carol
Solution: Hi Carol. Be sure to try booting the phone to Recovery mode first so that you can then attempt to wipe the cache partition and/or do a factory reset. If your phone fails to restart to this mode, you must then contact Samsung or your carrier for additional support.
To boot to Recovery mode, follow these steps:
Charge the phone for at least 30 minutes.
Press and then hold the Home and Volume UP keys, then press and hold the Power key.
When the Samsung Galaxy logo shows on the screen, release the Power key but continue holding the Home and Volume Up keys.
When the Android logo shows, you may release both keys and leave the phone be for about 30 to 60 seconds.
Using the Volume Down key, navigate through the options and highlight 'wipe cache partition.'
You can either wipe the cache partition or do a factory reset when in this mode.
Problem 5: Handcent app in Galaxy S7 can't receive SMS
I have the S7 active and use Handcent as my texting app. My son and his friend use the standard messaging that comes on the Galaxy and when they text me, it doesn't register in Handcent. My wife used the same texting as I do and she gets their texts. I have to go into the apps and open the messaging app in order to even see that they texted me. Do you have any idea why my wife's Handcent app gets and notifies the texts from them, and mine does not? Thanks. — Andy
Solution: Hi Andy. The first thing that you want to do is to check if this app is set as the default messaging app. If you receive the SMS in your standard messaging app but not in Handcent, the latter is probably not set to receive any SMS. To check, follow these steps:
Open the Settings app.
Tap Apps.
Tap More options icon at the upper right hand side (the one that looks like a three-dotted line).
Tap Default apps.
Tap Messaging app.
Set your preferred messaging app.
Problem 6: Galaxy S7 won't detect Straight Talk signal
My phone hasn't been scanned properly I guess is what Straight Talk is telling me. They told me to have Walmart scan it and my fiance bought it for me so no receipt is able to be found. This was a $600 phone from them. It's completely unable to use even after I put another new SIM card in and tried my old one that was in the my other straight talk phone. it works fine with my iPhone I'm using now but I love my S7. I've owned 2 already and never had a problem like this. I've tried about everything I could to get signal to the phone and still nothing. Kinda hopeless and we're out $600 sadly. — Sabre
Solution: Hi Sabre. We don't know what you mean exactly by "scanned" but if your device is not getting any signal and it's a brand new one (if the purchase price is$600, then it must be brand new), you should seriously consider getting it replaced. Let your fiancé request a replacement for you. The store that sold the product should be able to replace since they gave you a damaged good. Walmart generally sells working electronics but if ever you got a lemon, you should have it replaced. Since you did not mention any specific troubleshooting you've tried so far, we assume that you've already tried a factory reset, which is the ultimate step that you can do in this case. If that did not fix the issue, the phone is either inherently defective, or its hardware may not be compatible with StraightTalk's operating frequency in your area.
Phones are built to work within a certain set of radio frequency bands and if its network chip is not compatible with that of your carrier's frequencies, it will never be able to get a signal. Try to do some research about your device by going under Settings>About device and searching for networks-specific details about it like frequency bands and the like. Then, contact Straight Talk and ask what their frequency bands are. You can then compare your device's frequencies to Straight Talk's own.
Better still, just return the phone to Walmart and ask them to give you a Straight Talk compatible S7. If that's not possible for some reason, you're out of luck. You should try other compatible carriers to use the phone.
Problem 7: Galaxy S7 camera not working
I have tried all of the troubleshooting ideas to fix the camera on my S7 but none of them have helped. My phone has been in a case since the day i bought it and doesn't have a scratch on it. i'm curious if you have any more ideas to fix this problem. I love my phone and have had s series phone for about 10 years. Ready to just give up and waste 700.00 just to have a cheap phone with a camera. HELP PLEASE!!! Thank You for your time. — Tracy
Solution: Hi Tracy. We can't help you if you don't tell us what the problem is. Please get back to us with a complete description of the problem, as well as other relevant information that might give us some clue in identifying the cause. Let us know if you're getting any error messages and if you did something different before noticing the problem. In other words, make sure to provide as many details as possible. Telling us that you have a camera problem does not really help.
Problem 8: Galaxy S7 sound notification and vibration not working
Good morning. I have a Galaxy S7 and my text message notification sound is not working, nor does it vibrate. The icon for text messages shows if I have a new message but the notification sound itself does not work. I have gone through all the steps to verify the notifications as being on, changed the sound and even did a factory reset this morning and it is still not working. What suggestions do you have to try to get this fixed? — Doriane
Solution: Hi Doriane. First, you want to run the phone in safe mode (steps provided above). Factory reset won't work if you simply re-installed the apps right after doing it. You should have checked sound notification was working immediately after a factory reset to know if an app is to blame. If you did not do that and you simply re-installed apps afterwards, doing a factory reset in the first place was useless. So now, to check if an app is causing this problem, restart the phone to safe mode  and send a test SMS to yourself. There should be two possibilities in this case. If sound notification works while it's in safe mode, one of the third party apps is the culprit.
However, if sound notification still fails to work, there must be a deeper reason for it. In this case, you want to do another round of factory reset and see how sound notifications work. If the issue persist, send the phone in.
Problem 9: Galaxy S7 SD card got corrupted, files in SD card got corrupted
Hi! (Get ready for reading, this will be a very detailed and very long letter). I have a Samsung Galaxy S7 mobile phone with a 7.0 android version. The problem began 3 days ago (plus-minus 1 day ). I was travelling in Transylvania with my parents, visiting many famous places like the Torockó village , the Red Lake (or "Killer" Lake), the Saint Anne volcanic lake (it is located in a crater of a inactive volcano), the famous Transfagarasan road , the Tordai rift and of course the whole Szeklerland. When we were at the middle of the tour at the Tordai rift, a storm began and we went to a nearby cave to hide from it. When I made a video about the weather and showed it to my parents, there was a lightning and they said that half of the screen (vertically) went black. To be honest , I did not pay much attention to this happening. I forgot to mention that in the middle of the whole trip, I purchased an SD card  because I didn't felt the need to purchase one before , and set my camera to save everything to the SD card. That video (unlike the other 13 videos i took) was saved to the SD card. Since then, every picture which I took and saved to the SD card went fully grey with an exclamation mark in its middle and some pictures which were taken before this happening but were saved to the SD card went half grey as well. Right now the camera rejected the SD card, and all of the pictures which I will take will only be saved to the phone's memory, which isn't enough. What do I need to do? ( Please help me 🙁 ) *Sorry for my english grammar * — Málnási Béla
Solution: Hi Málnási Béla. We know how frustrating an issue like this can be but it looks like the SD card may have been corrupted. We can't give you an explanation why your particular card has malfunctioned but there a number of factors that can cause it. SD cards are convenient and easy-to-use storage devices and they can be reliable until they're not. Unfortunately, a corrupted SD card will most likely result to corrupted files. And of course, corrupted files are basically useless to an average user. Unless you have the training and right tools to recover corrupted files, data recovery is really just a field for specialists. If you think those corrupted files are worth spending a couple of hundred dollars to recover, you can try to tap experts in file recovery. There a lot of companies in the web that can offer file recovery jobs so try to contact them.
Keep in mind though that even if money is not an issue, there's no guarantee that file recovery experts can recover all those missing files. If you plan on recovering those files from your SD card, make sure not use the card in any way. Unmount it from your phone and keep it in its present state. If you've already tried inserting it to another device like a computer and said second device can't read it either, make sure that you don't write anything on it. Just keep the SD card and do not attempt to reformat it or save something on it. You'll want to let a professional check it next to see if your files can be recovered at all.
Problem 10: Can't import photos or videos from Galaxy S7 to PC
Computer will not import pictures or videos from phone. Just got phone last year, never has been able to perform this function. Had no problem with previous phone (galaxy s4) When connected to computer, the import pictures and videos box comes up. it shows (Samsung-SM-G930V.) Another box also comes up and it shows (No new pictures or videos were found on this device). — Michael
Solution: Hi Michael. Make sure that you install Samsung Smart Switch on your computer before connecting your S7 to it again. The installation should also re-install the necessary drivers in order for your computer to detect your phone. Keep in mind that outdated computer operating system may cause connectivity issues with some phones. Be sure to update your computer's software if installation of Smart Switch won't work.
Problem 11: Galaxy S7 edge 4G connection is spotty, 4G keeps disconnecting
I recently purchased a Galaxy S7 edge but seem to be having issues with the 4G connectivity. It works fine for a while and then stops. It won't let me access the Internet or anything Internet related but can still receive calls and text messages. To temporarily fix my problem I've been turning flight mode on and off which works for a while until it happens again. Is there a better fix for this issue? — Dean
Solution: Hi Dean. Be sure to do the following:
wipe the cache partition.
install app and Android updates.
restore all software settings via factory reset.
Any of these steps should fix the issue. If 4G connectivity continue to work intermittently, there's a chance that it may be a network problem. Make sure to contact your carrier for additional support. If they'll say that their service in your area is working normally, then the issue may be device-specific. In this case, you'll want to send the phone in so it can be replaced.
Problem 12: Galaxy S7 can't send email, keeps getting sending failed error when sending email
I'm having trouble sending email messages with my S7. So what'll happen is whenever I write an email and send it, I'll get a "sending failed" message. Initially I thought it was just through Wi-Fi connection that it was happening with but it was also when I have full LTE connection. The email app will keep trying to re-send the same email and it will eventually get sent after awhile. Any ideas why this is happening? — Mark.mislang
Solution: Hi Mark.mislang. This can be due to an unknown email app bug. Make sure that you wipe the email app's cache and data. Refer to the steps above provided for
Ronaldo above. Alternatively, you can try using another email app like Google's Gmail app to see if works normally.
Problem 13: Galaxy S7 can't answer incoming calls
I can't answer incoming phone calls on my Samsung Galaxy S7 phone. The green phone icon (which shows up when I'm on another call or just waiting for a call to come in). The green phone icon which asks Answer or ignore, does not do anything, either sliding it, pressing it or anything. The phone does not let me answer the call. I've lost so many calls this way. Very time-consuming and annoying, some were urgent calls. This seems to apply to long distance calls mostly, from people in my contact data. Is it how the tel number is input into my contact data? — Bcaptijn
Solution: Hi Bcaptijn. Call-related issues like this one should be referred to your carrier but if you want to do some device troubleshooting first, make sure that you begin with an app cache and data wipe. We provided the steps on how to delete an app's cache and data above so try to follow them first.
If wiping the Phone app's cache and data won't help, you can then try to use another voice calling app like Facebook Messenger or Google Hangouts. If incoming calls continue to behave erratically, call your carrier for more support.
---