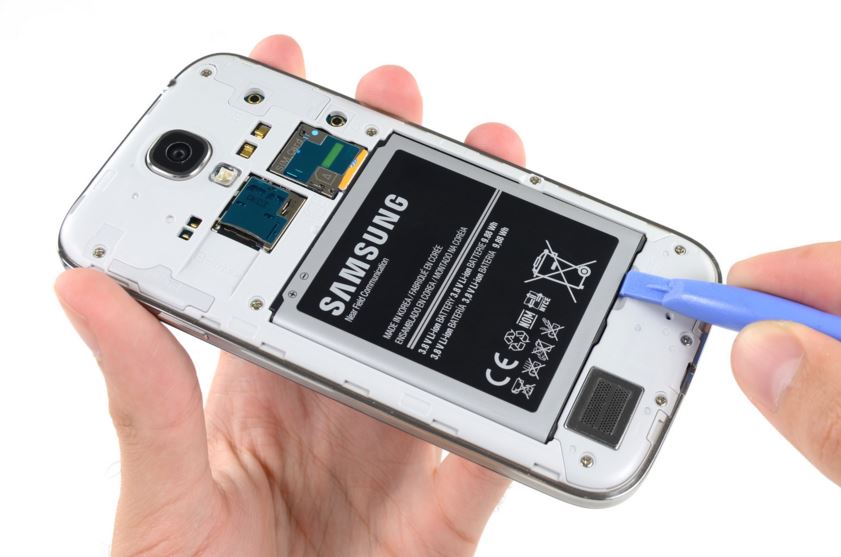 Looking for ways to fix your charging and/or power problems on your #GalaxyS4? Look no further. Our post for today discusses the software troubleshooting and solutions that you can do when faced with a power problem.
These are the specific topics mentioned here in this post:
If you are looking for solutions to your own #Android issue, you can contact us by using the link provided at the bottom of this page.
---
Problem #1: Galaxy S4 Mini won't charge and no longer boots up
I have a Samsung Galaxy S4 Mini. This morning I was listening to music on my phone and it suddenly turned off despite having around 50% of battery left. I held the power button down and a message came up saying my phone is installing new updates. The update got up to 16 out of 18 items installed but turned off again before it could finish. A few more attempts after that to hold down the power key didn't work but my phone vibrated. I tried charging it but the screen does not come on and only the same vibration occurs shortly after being connected to the charger.
I have tried removing the battery, using a different battery, different chargers and even attempted a factory reset but this didn't work. Plugging my phone into my computer prompts a software installation window to open but doesn't work because the usb is 'not recognised' and may have 'malfunctioned'.
Since downloading and using the TimeOut App it has crashed many times. Also a message about an error opening the Flipboard app (which hasn't been opened for a couple of months) appeared on my screen frequently in the past week or two.
Is this a fixable problem? — Leila
Solution: Hi Leila. There may be an operating system glitch that causes the phone to restart and not boot properly.  It's also possible that a third party app is interfering with the normal boot up process of the device causing it crash. Try wiping the cache partition first by following these steps:
Turn off the device.
Press and hold the following three buttons at the same time: Volume Up key, Home key, Power key
When the phone vibrates, let go of the Power key but continue to press and hold the Volume Up key and the Home key.
When the Android System Recovery screen appears, release the Volume Up and Home keys.
Press the Volume Down key to highlight 'wipe cache partition.'
Press the Power key to select. The phone will automatically restart after the cache is wiped.
Forcing the phone to create a new cache by deleting it first usually resolves app and system cache related problems. Hopefully it will work in your case too. If nothing changes though, consider wiping the phone completely via factory reset. Here's how it's done:
Switch your phone off.
Hold down the Power, Volume Up and Home buttons at the same time for about 10 seconds. Release them when the Android logo appears on the screen. This will bring up the unlock/reset menu.
To navigate through this menu, use the volume up/down buttons to scroll up and down and the power button to confirm selections.
Scroll down and select Wipe Data/Factory Reset.
Scroll down and select Yes – Delete All User Data.
When prompted, scroll to and select Reboot System Now. The phone will then reboot to its factory settings.
After the reset and the phone still can't boot up successfully, then the update must have gone wrong. The new firmware needs to be reflashed. You may want to contact your carrier or service provider for that matter.
Problem #2: Galaxy S4 stuck in Samsung logo screen and won't boot up
For a while now I have had an intermittent problem with a SIM card removal message that seems to appear, and often reappear several times, for no obvious reason. The phone then behaves normally for quite a long time. I returned from an overseas trip this evening, and my phone suggested I restart as the SIM card had been removed (it hadn't). I went through this procedure as usual, but this time the phone keeps sticking on the pulsating Samsung Image and it overheats. I have tried the options on this page: https://thedroidguy.com/samsung-galaxy-s4-troubleshooting to no avail. This is a phone I rely on for work, so I am very anxious about it! I would be very grateful if you could advise as very soon as possible.
By the way, the device is about 3 years old. I have not added any new apps to it in the last few weeks (and it has rebooted fine since). The latest app I installed is one to clear junk, etc. I think it is called Power Clean-up (cleans junk and makes things run more efficiently apparently). — Louise
Solution: Hi Louise. Have you attempted to boot your phone in safe mode to see if a third party app is to blame for this issue? As detailed in the link you've provided, the next best thing to do if the basic software troubleshooting have been exhausted is repair or replacement.
There's no way for us (or any other technician) to know what the exact reason for the problem is even after doing the suggestions in that post. For all we know, there may be an underlying hardware problem as the root cause. Someone needs to physically check the hardware (including the battery) so the issue is fixed.
Problem #3: Galaxy S4 no longer powers on
Hello. I am not sure about my Android version as I can not turn on my phone to check. I tried a lot of ways to turn on my phone (the ones you suggest) but nothing happens. I can't even do factory reset. Most of the time my phone will come up with the "Samsung Galaxy S4" logo and that's it…it shuts down.
A few days ago I would manage to turn it on but now it doesn't happen. A few seconds before turning off on it's own my phone would come up with that sign we get when we press the power button for a long time (the one that has the options of airplane mode, shut down and restart) and after that it would turn off. What should I do?
Thank you very much. — Elpida
Solution: Hi Elpida. Have you considered using another battery? A smartphone battery is limited to a few hundred charging cycles. If you're a heavy user and you charge your phone everyday, there's a chance that the battery may have simply reached its end of life. Please use another battery to see if you can boot the phone normally again. If nothing changes even with a new battery, then that's an indicator that the issue is on the phone itself. Make sure to have it checked by a professional. If it's still under warranty, try to get a replacement unit instead.
Problem #4: Galaxy S4 not charging and refuses to turn on
When I plug my charger into my phone it shows the lightning symbol but shows no sign of charging. The phone tries to boot up but after the lightning symbol, the screen turns black but you can still see that the background light is on and then after 2-3 secs the phone powers off and does the same thing over and over again.
I tried a soft reset, multiple chargers, and a replacement battery that I know works. I also tried putting it in safe mode, recovery mode, and download mode but can't get past the lightning symbol before the phone powers off and back on again. Please help please. Thanks. — Trevor
Solution: Hi Trevor. Please have the phone checked by a technician or by Samsung. There's nothing more that you can do on your end to resolve the issue as the phone refuses to boot up. Our blog does not provide hardware troubleshooting and diagnostics. If you want to fix the issue yourself, please look for other online resources that might walk you through specific hardware troubleshooting.
Problem #5: Galaxy S4 no longer holding a charge after Lollipop update
Noticeably after the unfortunate download of the lolli"poop" update, my S4's battery will not hold its' charge. Power diminishes approx 1-2% during every minute of phone activity.
Have tried 3 different &  new batteries, but same issue applies.
Basically I have to carry a battery bank with me anytime I leave the house for a more than just a few hours. I'm at my wits end.
I'm fairly certain that I can't possibly be the only person this had happened to.
Is there anything you can suggest for me to do to hopefully fix this issue?
Thank You for anything you can do. Sincerest gratitude & regards. — DM
Solution: Hi DM. System updates can sometimes lead to more problems than fix existing ones due a number of factors. The potential solutions that users can do to minimize bugs after an update is limited but we'll give them to you nevertheless. The first thing to try is wiping the cache partition (steps provided above) to ensure that the phone has a fresh system cache. Corrupted or outdated cache can result to slow performance problems and crashes so it's a good solution to try doing first.
After refreshing the cache, a factory reset (steps provided above) isn't a bad idea. It may demand some time and effort as you need to create a back up of all your personal data first, but it's definitely worth it.
It's also important to ensure that all the apps you install are optimized and/or compatible with Lollipop. Not all apps are created equal. Some developers may stop updating their products for certain devices and that can cause problems. So after a factory reset, make sure that your apps are updated and compatible with Lollipop on an S4. Paid apps usually have technical support teams that may answer your queries. Try to ask them if their product have been tested to run properly on Lollipop-updated Galaxy S4.
Problem #6: Galaxy S4 battery is not working
I have been having to use a charger that doesn't go to my phone, I noticed that it would charge the phone at a very fast pace compared to the way it charged ? with the original source for charging. I believe that it may have gotten the battery ? too hot. I did the stupid spin test. I am sorry for calling this method of checking the battery "stupid" but I think if you did the same thing to a good battery, it too, is going to spin! Ok ok, it's not stupid, I'm just mad ? BC my battery ? is no good! Ugh ?? ? The phone was showing low battery, I plugged it into the WRONG ? charger, the kind that you plug ? a USB cable into, when I came back to check it about an hour later, it was just dead! I tried removal of the battery and SD card and holding power button for a min..after reinserting just the battery, nothing! My battery DOES spin so I hope a new one will resolve the issue BC I LOVE THAT PHONE!! — Julie
Solution: Hi Julie. There's a reason why Samsung reminds users to stick to their own chargers. Although Samsung devices have standard USB ports for connectivity and charging purposes, it doesn't mean that all microUSB looking plugs out there is compatible with your device. If you are positive that the battery has died, simply get a new one. Hopefully, using that incompatible charger did not damage other hardware components in your phone.
---
Engage with us
If you are one of the users who encounters a problem with your device, let us know. We offer solutions for Android-related problems for free so if you have an issue with your Android device, simply fill in the short questionnaire in this link and we will try to publish our answers in the next posts. We cannot guarantee a quick response so if your issue is time sensitive, please find another way to resolve your problem. 
When describing your issue, please be as detailed as possible so we can easily pinpoint a relevant solution. If you can, kindly include the exact error messages you are getting to give us an idea where to start. If you have already tried some troubleshooting steps before emailing us, make sure to mention them so we can skip them in our answers.
If you find this post helpful, please help us by spreading the word to your friends. TheDroidGuy has social network presence as well so you may want to interact with our community in our Facebook and Google+ pages.