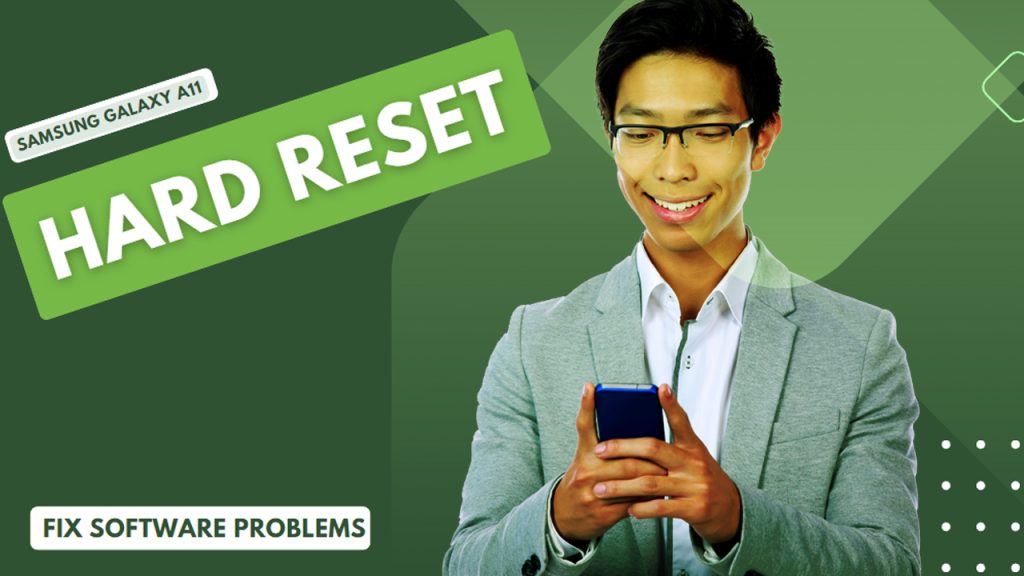 Every smartphone has different types of reset commands that you can use whenever you need to restore certain settings and options. These resets are likewise often considered as the last resort when dealing with complex software issues on the phone. Tackled in this post is a reset option on the Samsung Galaxy A11 called hard reset. If you're wondering what this reset does and how to use it on your Samsung Galaxy smartphone, then I suggest you keep reading to learn more information.
What is a hard reset and how does it work?
A hard reset is just another term given to a factory reset or master reset. It's called a hard reset in smartphones because it's a factory reset that's carried out using the hardware buttons.
Performing a hard reset will yield the same result as doing a factory reset on your device as both of these procedures remove all data from the phone's internal storage and restore the device to its original state. All apps you've installed, customized settings and saved data will be deleted as it basically wipes the device clean as new. It's equivalent to a formatting function in computers.
Prerequisites to a Hard Reset
Considering the fact that a hard reset wipes everything from your device, creating a backup of all important files and apps is highly recommended beforehand. You can transfer your important data such as contacts, messages, photos and documents to an external storage device or a cloud storage service, if available.
Aside from backing up of important data, also consider doing the following before you proceed with the hard reset:
Remove external storage. Removing any external storage component such as an SD card from the phone is also recommended before performing a hard reset. This is imperative to prevent deleting any data from the external storage.
Sign out of accounts. Signing out of all accounts set up on the phone such as Google, social media, and email accounts is also necessary to prevent any data associated with these accounts from being erased.
Disable factory reset protection. If you have enabled factory reset protection on your device, be sure to disable it before doing a hard reset to prevent facing any issues during the reset process.
Charge your phone. It is important for your phone to have sufficient battery life before performing a hard reset because the entire process can take some time to complete. If necessary, plug your device into a power source so that it won't lose power during the reset process. You will likely end up facing a problem if the device loses power during the reset like a corrupted operating system.
Once you've met all the outlined requirements, you may go ahead and proceed with the hard reset on your Galaxy A11.
Steps to Hard Reset the Galaxy A11
A hard reset is usually carried out when dealing with fatal system issues that make the device unresponsive or frozen. And here's how it's done on the Galaxy A11:
Step 1: Power off your Samsung Galaxy A11 by pressing and holding the power button and selecting 'Power off' from the options.
Step 2: Once the device is completely powered off, press and hold the volume up button and the power button simultaneously.
Step 3: Release both buttons once the Samsung logo appears on the screen.
Step 4: This will bring you to the Android recovery menu. Use the volume down button to navigate to the 'Wipe data/Factory reset' option. Just press the Volume Down button until the cursor highlights the Wipe data/Factory reset option.
Step 5: With the reset option highlighted, press the Power button to confirm selection.
Step 6: On the succeeding window, press the Volume down button again to navigate to the 'Yes' option and press the Power button to confirm selection.
Step 7: The hard reset process will begin and may take several minutes to complete. Once it is finished, press the Volume down button to navigate to the 'Reboot system now' option and press the Power button to confirm.
Your Samsung Galaxy A11 will then instigate an automatic system reboot and then loads up everything back to its factory default.
Common Problems that can be fixed by Hard Reset
A hard reset, also known as a factory reset or master reset, is a powerful tool for resolving common software issues on electronic devices.
Among the common software issues on the Galaxy A11 that can be resolved by performing a hard reset including the following:
Device freezes or crashes. If your device freezes or crashes frequently, a hard reset may help resolve the issue by clearing any corrupt data or processes that may be causing the problem.
Slow/sluggish performance. Over time, devices can become slow due to a buildup of temporary files and processes. A hard reset can help speed up your device by clearing out these files and resetting the device to its original state.
Rapid battery draining. If your device's battery life has decreased significantly, a hard reset can help by optimizing the device's settings and removing any processes that may be draining the battery unnecessarily.
Recurring app crashes. If specific apps are crashing frequently, a hard reset may help resolve the issue by clearing out any data or settings related to the app and resetting the device to its original state.
Post-update bugs and malware. If your device acts up following an update and you couldn't get it fixed using other tweaks, then performing a hard reset will likely fix it. This is often necessary if the recently installed update contains some unforeseen bugs or malware that messed up or ruined the system.
A hard reset can also be used to unlock the phone if you have forgotten the password or PIN. After the reset, the security lock will be removed and thus you can set up a new one from scratch.
And that's all there is to the Samsung Galaxy A11 hard reset.