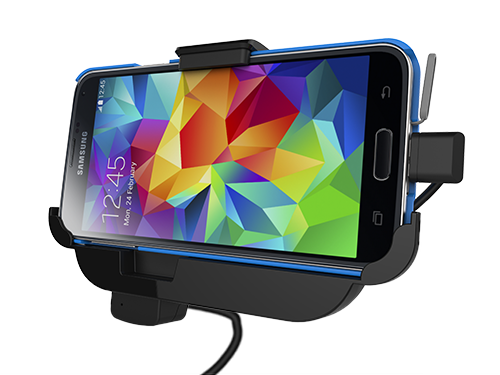 We realize that some of our readers have problems that don't fall to any of our popular topics like power, memory, email, among others. Creating a special post for some of these issues looks the next logical step to do so here we are today. If you won't find your issue published in our other standard troubleshooter series, they will most likely be published here.
For those who are yet to contact us, don't forget to use the link provided at the bottom of the page.
---
Problem #1: Samsung Galaxy S5 apps using location locator services keeps on crashing
Hello, I have the following issue:
Some apps and operating system functionalities stopped working in my phone last week. I don't recall installing anything that day. It was working fine and suddenly on Wednesday it started showing this weird behavior. The apps crash and show the little window stating it stopped working, and the functionalities simply freeze and I have to hit the Home button.
One thing in common between the apps and functionalities that don't work is that they're all related to or use GPS/maps/location services (I don't know how to name it).
The 3 apps I currently have and crash are: Uber (car pickup service), Easy Taxi (taxi service) and Degusta (restaurant locator).
The functionalities that I've found out (so far) and don't work are: Editing a Trusted place for Smart Lock and opening Google Location History under Location.
To make things more complicated, some apps that also use GPS/maps/location services DO work fine. For example: Tappsi (another taxi service), Google Maps and Waze (route planner).
I already tried uninstalling the apps and re-installing them, checked for updates, reset the phone, removed the battery for more than 10s and even did a factory reset (twice!). But nothing worked.
I took screenshots of everything, in case you need them.
Please help! I'm desperate…
Thank you very much. — Juan
Solution: Hi Juan. We can't think of anything that might have caused this problem other than other third party apps. Consider doing another round of factory reset and install only the problematic apps for a few hours so you can observe how the phone will work. This will help you narrow down the number of possible apps that might be causing the trouble.
The complex interaction of apps and firmware can sometimes lead to unforeseen problems so make sure that you isolate the issue first before installing more.
Problem #2: Skype business meeting keeps on getting disconnected in Samsung Galaxy S5
We started using Skype for business, for calls, and meeting. We use our phone hotspot to connect our laptop to do everything. I am able to do everything from email, Google search, video chat on Skype, Web based program, except the Skype group meeting. When i click on the meeting it tries to connect and they error out. I have worked with Verizon and our IT group without success. Our IT sent me an HTC One M9  and it works with no problems. We even tried new SIM cards. The IT wants me to change to HTC one M9 but I prefer the Galaxy. It has to be a setting either in the phone, the Verizon account or Skype for business but each is saying it is not them. Any recommendations and could Lollipop 5.1.1 fix this problem. — Steve
Solution: Hi Steve. If your Skype account works fine on another phone like the IT-supplied HTC One M9, the issue might be unique with your phone. Have you considered re-installing the app or doing the standard solutions for app-specific troubles like clearing the cache and data, or even doing a factory reset?
Problem #3: PopupuiReceiver app seems to be draining Galaxy S5 battery power
The "PopupuiReceiver" loads at various times and when it does my battery on my S5 drains much faster than usual,  100%to 50% in just 8 hours with nothing else being used. When it doesn't load the battery drains to 88% under the same condition size ie no use at all. I haven't downloaded any apps for months before this started. I have done a complete reset to no avail.
I have had my phone since April 2014.
I had lots of problems for months and it turned out to be a bad SD card but that has been replaced with a new one and no problems at all except this one.
Thanks in advance. — Thomas
Solution: Hi Thomas. PopupuiReceiver is one of core Android system files and it's supposed to be running all the time. While it may appear responsible for fast battery drain, that may actually be far from the truth. If you think your phone bleeds battery power needlessly, try to tweak your phone settings, disable unnecessary apps, or follow our suggestions in this post, Best tips to extend battery life on your Samsung Galaxy S4 and S5.
Problem #4: Multiple issues after updating Galaxy S5 to Lollipop
Phone did an automatic update over the weekend and I have had nothing but issues since. The worst of it is that over 700 photos that were in my camera folder are now gone. I have rebooted, removed battery, restarted, checked hidden files etc but they are just plain gone. Phone is extremely slow now and loses signal and/or connection constantly. Kindle where I have a ton of books I have purchased sometimes loads and sometimes doesn't now. When reading a kindle book it takes 30 or more seconds to switch pages after swiping. Called my carrier and they tried to help but they have no idea what is going on either. They of course blame Samsung. Contacted Samsung and they blame Verizon. It's like a carousel in hell and I can't get off. Any ideas? — Debbie
Solution: Hi Debbie. One of the main reasons why a phone sometimes slows down to a crawl is due to a bad SD card. Kindly unmount the SD card properly and observe how your device works.
If that won't make any difference, try deleting the cache partition. Clearing the cache is an effective means to fix slow performance issues, especially when the phone appears slow in loading apps.
The final step that you can do is reset the phone to its factory defaults. This will ensure that all possible firmware issues are taken cared of afterwards.
We're sorry to hear about your photos but if you did not save a back up somewhere before you lost them from your phone, they are gone forever. To prevent losing valuable photos and videos again, make it a habit to save a copy of your personal data somewhere–either via cloud services like Dropbox or Google Drive, or in other media like external hard drives.
Problem #5: Can't create pattern lock in Samsung Galaxy S5
Lock screen won't return to pattern lock after changing GOOGLE password. I have to use THAT password to unlock the phone each time screen times out. I previously used Samsung's "pattern lock" so phone wouldn't make its own bump calls when in my pocket or purse. I even raised the time out to 30 minutes.
Google keeps saying someone tried to sign in on my account, in another city, I replied it was me, but I was forced to use their 2 step verification , but then COULD not receive it when I couldn't open phone because the usual pattern was not on my home screen. When I entered the new Google password, the phone opened but overrides all my Samsung provided options. So it somehow effects my other devices and now I have to log into Goggle before I can do anything on phone, TV, PS4, Laptop… None accepting new password. Do I have to use older ones our get locked out after 10 attempts. This happened after I didn't pay attention to Google's prompts to upgrade Google services I don't even use. — Kei
Solution: Hi Kei. While not advisable, we think you are better off without Google's two-step verification. The drawback of adding another layer of security to your Google account is the hassle of granting permission every time you will be using an app afterwards. If you don't want Google security team to give you any false alarm, simply tweak your account settings.
We don't know if there's a firmware glitch causing the phone to not allow you to use pattern locks so try to do a factory reset to see the difference. Not only will eliminate any existing firmware glitch, but it will also restore the phone's functions to its defaults.
Problem #6: Unable to use swipe to unlock S5 after Lollipop update
 My S5 was set on swipe to unlock. After the system update it made me create a password. I did, then created a 4-digit pin to unlock. I want the swipe back but it does not let me choose it as it says it has been disabled by device admin, encryption policy, or credential storage. I was going to try to "Clear Credentials" but that option is greyed out and I can't select it. After looking online, I also tried encrypting my phone, then decrypted it. This didn't allow me to change to the swipe setting. — Anna
Solution: Hi Anna. Try going to Settings>More>Security>Encrypt Device>Set screen lock type.
Problem #7: How to fix multiple problems after updating Galaxy S5 to Lollipop
Pop ups, never had before, screen freeze,  not nearly as fast as it was ,has slowed down so much .the top bar were Wi-Fi shows power bar  is so faded you can not see it .I regularly clean out All open pages , clean out all mail and tty to clear out sponcers , I do turn my phone over , there are tines the back of phone is sooo hit .I do take battery out wait then rest start . Pop ups are making me wild , and these apps that show up  I can't keep up with getting them off …I don't play games ,ever, yet there they are. I loved my S4 , wish I didn't upgrade. Boy aren't I lucky. I have driven Sprint my carrier crazy, not receiving Wi-Fi .Still going into Star Bucks my wifi is low. I have a Samsung ,phone ,tablet ,notebook , laptop. THIS  LOYAL  SAMSUNG CUSTOMER , was so happy , this phone changes my hold outlook on Samsung . — Suzanne
Solution: Hi Suzanne. We're sorry to hear about your frustrations with the new Lollipop update but we recommend our previous post regarding this same exact problem for resolution, Why Android Lollipop Causes Problems.
---
Engage with us
If you are one of the users who encounters a problem with your device, let us know. We offer solutions for Android-related problems for free so if you have an issue with your Android device, simply fill in the short questionnaire in this link and we will try to publish our answers in the next posts. We cannot guarantee a quick response so if your issue is time sensitive, please find another way to resolve your problem. 
When describing your issue, please be as detailed as possible so we can easily pinpoint a relevant solution. If you can, kindly include the exact error messages you are getting to give us an idea where to start. If you have already tried some troubleshooting steps before emailing us, make sure to mention them so we can skip them in our answers.
If you find this post helpful, please help us by spreading the word to your friends. TheDroidGuy has social network presence as well so you may want to interact with our community in our Facebook and Google+ pages.