Many of our readers who switched from using #iPhone to #Samsung Galaxy S7 Edge (#S7Edge) were complaining about not receiving text messages from iPhone users. When asked whether they are using the same phone number as they used with their iPhone, they said they are. So, the solution is pretty obvious–just unregister the number from Apple's iMessage service.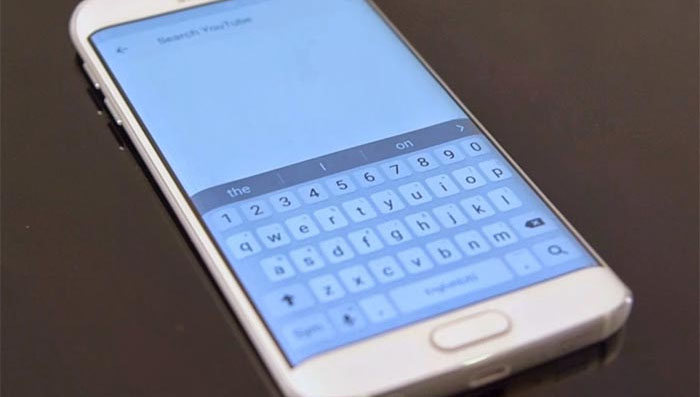 Another problem I addressed in this post is about the Send button that's disabled. According to our readers they have to hit the back button to enable it, which is very annoying not to mention a hassle to those who rely on text messages to relay quick responses. Read on to understand this problem better and learn how to fix it in case it will happen to you in the future.
As to our readers who other other concerns, visit our S7 Edge troubleshooting page for we have already addressed hundreds of problems with this device. Odds are that we already have existing posts that address your concern so try to browse through that page to find similar issues. If you need further assistance, however, you can always reach out to us by completing our Android issues questionnaire.
New Galaxy S7 Edge can't receive text messages from iOS and Android users
Problem: Have just made the switch from IOS to Android, and am having a hard time. Basically cannot receive messages from IOS or Android users. I am using my sim from my iphone 6 in the S7 Edge, at first i couldn't send or receive, now i can only send. I have disabled my imessage feature on my iphone. Any help would be appreciated.  So far Android is proving more hassle than its worth. Regards.
Answer: You don't have to disable iMessage but you need to un-register your phone number from iMessage so text messages sent by iPhone users that are channeled through the service will be sent successfully to the same number that's already on your Galaxy S7 Edge.
As to the messages from other Android users that don't come in, you need to verify that. So, compose a text message and send it to your own number. If the message goes through and you can actually receive it, then there's no problem with your phone, otherwise, call your provider right away.
Send button disabled on Galaxy S7 Edge, keypad needs to be closed to enable it
Problem: I have to close the keypad before I send a text.  I cannot send the text without first minimizing the keypad.  Is there a way around this or setting somewhere that would allow me to leave the keypad open?
Problem 2: When I go to hit send to send a message it won't work. I have to hit the arrow at the top to go back to the list of messages then hit the text I was sending and then it will send. It has been doing this for 2 weeks. The phone will also shut off out of nowhere all by itself.
Problem 3: When I am finished with a text I used to be able to send it right away. Now I have to close the keyboard first.  This is also true in Facebook and messenger.
Answer: It's actually just a glitch or a bug with the keyboard or the Messages app. If the problem happens only when you're texting, then it's the Messages app you have to go after first. However, if it happens even if you're composing an email or any other activities that require the keyboard, then it's a keyboard problem.
Clearing the cache and data of the apps involved may fix the problem. So, if the issue occur only while texting, follow these steps:
From the Home screen, tap the Apps icon.

Find and tap on Settings.

Touch Applications and then Application manager.

Swipe to ALL tab.

Find and touch Messages.

Tap Storage.

Tap Clear cache and then Clear data, Delete.
However, if the problem occurs anywhere else in the phone or if the problem can't be fixed by following the steps above, then try this:
From the Home screen, tap the Apps icon.

Find and tap on Settings.

Touch Applications and then Application manager.

Swipe to ALL tab.

Find and touch Samsung Keyboard.

Tap Storage.

Tap Clear cache and then Clear data, Delete.
If all else fails, then you need to reset your phone but make sure you backup your data and files before doing it.
Turn off your Samsung Galaxy S7 Edge.

Press and then hold the Home and Volume UP keys, then press and hold the Power key.

NOTE

:

It doesn't matter how long you press and hold the Home and Volume Up keys, it won't affect the phone but by the time you press and hold the Power key, that's when the phone starts to respond.

When the Samsung Galaxy S7 Edge shows on the screen, release the Power key but continue holding the Home and Volume Up keys.

When the Android logo shows, you may release both keys and leave the phone be for about 30 to 60 seconds.

NOTE

:

The "Installing system update" message may show on the screen for several seconds before displaying the Android system recovery menu. This is just the first phase of the entire process.

Using the Volume Down key, navigate through the options and highlight 'wipe data / factory reset.'

Once highlighted, you may press the Power key to select it.

Now highlight the option 'Yes — delete all user data' using the Volume Down key and press the Power button to select it.

Wait until your phone is finished doing the Master Reset. Once completed, highlight 'Reboot system now' and press the Power key.

The phone will now reboot longer than usual.
New Galaxy S7 Edge cannot send / receive MMS
Problem: I have recently purchased an S7 Edge a month ago so i'm still getting to learn my phone HOWEVER i've been having issues of receiving and sending MMS . i have turned my phone data on i've even connected to my home wifi but still nothing PLEASE HELP.
Answer: When it comes to MMS, it will boil down to mobile data and the APN settings. So, if you've already enabled mobile data on your phone and you still can send / receive MMS, then the APN settings may not have been properly setup. In you message, you didn't indicate what your service provider is so we can point you to a page that provides the correct APN for your device. So, try to call your service provider instead and have the rep setup the APN on your device.
User deleted Messages icon on Galaxy S7 Edge
Problem: Somehow I accidentally deleted the stock message app that came with my Samsung Galaxy S7 Edge & I'm baffled on how to get it back, any help would be much appreciated please
Answer: Unless you rooted your phone and intentionally uninstalled the Messages app, it must still be there and it was only the icon that got deleted. Just tap on the Apps icon and find Messages. Once found, touch and hold it for a few seconds until you can drag the icon around and place it anywhere you want it.
Galaxy S7 Edge can't receive group messages
Problem: I transfer my iPhone telephone sim card to Samsung Galaxy S7 Edge, I can receive and send texts to one or group but do not receive their response when is a group. Probably is related to the change of the sim card.
Answer: First of all, make sure you un-register your phone number from iMessage. Second, verify that mobile data is enabled on your phone and you can actually send / receive picture messages because group messages are considered MMS. If you still can receive group messages after that, then go to Settings > Applications > Messages > More settings > Multimedia messages > enable Group conversations. That should do it.
Galaxy S7 Edge can't send / receive texts nor receive calls and MMS
Problem: Can not send or receive text messages receive calls or receive mms messages. I can make calls and send mms. Have had the phone for a month had these issues the whole time.
Answer: You need to contact your service provider for these issues since they're network- or account-related. You should have contacted tech support sooner since you said these issues were already happening since day 1.
Galaxy S7 Edge splits long text messages
Problem: I am not receiving long texts that come from iPhone. It seems if it is over a certain character count it doesn't come through. This seems ridiculous to me. Why doesn't the phone automatically just split the message up if it needs to. If they send me a shorter text it comes through fine. Can I do anything to resolve this? I previously had an iphone, and now I am beginning to regret my decision to switch. Thanks!
Problem 2: My text messages get cut into segments and are placed out of order when i recieve and send messages. The app will chop up the message if it is long into several and displace the order when i recieve and when i send messages
Answer: There's a setting for that, actually. Go to Settings > Applications > Messages > More settings > Text messages > enable Auto combination. After doing this, the phone will automatically combine long text messages to appear as one message.
Anyways, if you still regret the switch, why not switch back to using iPhone? No one can force you to use this phone if you hate it, right?
Galaxy S7 Edge can't reply to text messages as number is registered to many accounts
Problem: Phone says "Unfortunately we could not process your (text) response because your number is registered to many accounts." I can receive texts but not reply. Can you advise? Thanks, Alan.
Answer: A phone number must be unique, thus it can't be registered to other accounts if it's already registered to yours. It seems like it's a system issue and unfortunately, we can't do something about it but your service provider sure can. So, contact tech support and tell the rep exactly what you told us.
Galaxy S7 Edge can receive text messages but can't send on
Problem: Just got this phone and i am not able to send text. I also tried to send one to myself, it did not work. I tried to reset the apps and also restarted the phone. I am able to receive text just not send them.
Answer: It must be the Message Center Number that was messed up or not setup. Unfortunately, we don't know what the correct Center Number for your device so you better call your service provider about it.
CONNECT WITH US
We are always open to your problems, questions and suggestions, so feel free to contact us by filling up this form. This is a free service we offer and we won't charge you a penny for it. But please note that we receive hundreds of emails every day and it's impossible for us to respond to every single one of them. But rest assured we read every message we receive. For those whom we've helped, please spread the word by sharing our posts to your friends or by simply liking our Facebook and Google+ page or follow us on Twitter.