The black screen of death (#BSoD) is among the most dreaded issues with smartphones across all platforms and it seems like we're starting to receive complaints from our readers who own the new Samsung Galaxy J7 (#GalaxyJ7).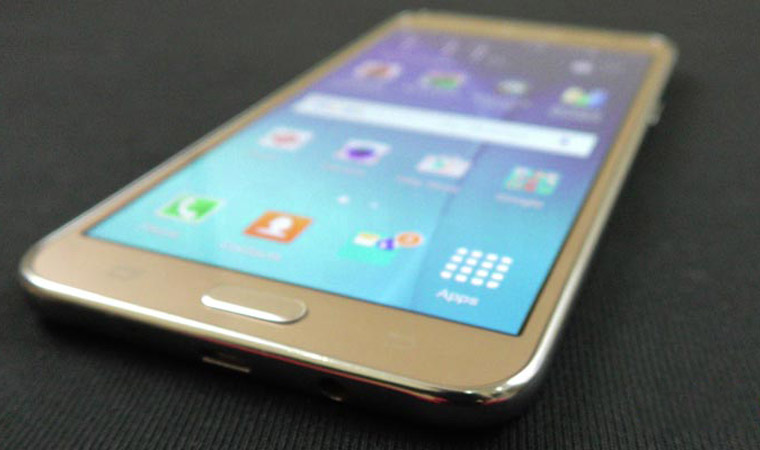 This problem is characterized by a blank screen that is often unresponsive in a sense that the phone won't respond when you touch it. There are cases wherein the device is powered on even if the screen is dead that's why some owners reported they continue to receive text messages and emails or even phone calls even if the screen is all black.
There are several possibilities that we have to consider when troubleshooting an issue like this. Of course, there's the possibility of a minor app or firmware issue and there is another possibility that the problem is due to water or physical damage. So, we really need to troubleshoot the device thoroughly to determine the cause and what needs to be done to fix it. That's what we're going to do in this post.
But before we go any further, if you have other issues with your device, make sure you visit our J7 troubleshooting page for we have already addressed some of the most common issues reported by our readers. Just try to find issues that are similar with yours and use the solutions we suggested. If they don't work and if you need further assistance, then feel free to contact us by completing our Android issues questionnaire.
Troubleshooting Black Screen of Death on Galaxy J7
We understand you are looking for a solution to your problem with your phone and while we offer safe procedures, things may happen during the process. So, proceed at your own risk.

Step 1: Do the battery pull procedure
The Galaxy J7 has a removable battery and it's easier to troubleshoot it. The first thing you need to do is one of the most basic of all troubleshooting procedures–battery pull. Just remove the back cover and pull the battery out. Leave the device without its battery for a minute and at the same time press and hold the power key. This will drain the battery stored in the components and may fix the problem if it's just a simple one.
After that, place the battery back in and secure it with the back cover and then attempt to turn it on. If the screen remains black, then try the next step.
Step 2: Charge the phone
You're doing this not because the phone already has a low battery but you're doing this to know if it's still capable of displaying the usual charging icon and other charging signs. Plug in the charger and then connect your phone. Leave it plugged in for 10 minutes before attempting to turn it on. If the device remains unresponsive or the screen stays blank, then try the next step.
Step 3: Attempt to boot the device in recovery mode
We are simply trying to see if the phone is still capable of booting up even in other modes because if so, then the display has no issues whatsoever. So try to boot up your device in recovery mode just to see if the screen powers up.
Press and hold the Volume Up key and the Home key, then press and hold the Power key.

When the device logo screen displays, release only the Power key

When the Android logo displays, release all keys ('Installing system update' will show for about 30 – 60 seconds before showing the Android system recovery menu options).
Step 4: Bring it back to the store and have it checked
After doing the steps above and the problem remained, then you can't do anything about the problem anymore. It is possible that the phone suffered liquid and/or physical damage or any other cause. So, at this point, let the technician handle the issue for you.
Before we end this post, I would just like to share with you one of the complaints we received from our readers:
Hi,
I have a Samsung J7 and it has stopped working. At the time, I was using the uber app to order a ride and the screen suddenly went white, showing my home screen with the app icons very faded in the background. The screen then went black but vibrated when I got the call from the uber.
What is not working:
The buttons at the bottom of the phone do not light up.
What is working:
The phone still vibrates when I get messages/calls
Shortcut to the camera (double click home button) and taking photos with flash
Controlling the volume keys.
What I have tried:
I tried a soft reset about 6 times but does not make a difference.
I tried to clear the cache (power + up volume + home keys) but phone does not vibrate when I do this, so does not seem to be working. I tried this about 10 times.
As it was raining when the app initially stopped working, I thought perhaps a drop of water got inside the narrow speaker at the top of the phone. I therefore left my phone in an airtight container of rice for several days. This had no effect.
Samsung UK have told me that they cannot help as I bought the J7 while on holiday (despite buying it from a Samsung store who assured me if I had problems, I could get this fixed at home in the UK). Can you offer any advice please? Thank you in advance!
I understand that many owners wanted to try troubleshooting their device before going to the tech but in this case, the user already ran out of options. Therefore, the next thing to do is seek help from a technician.
CONNECT WITH US
We are always open to your problems, questions and suggestions, so feel free to contact us by filling up this form. This is a free service we offer and we won't charge you a penny for it. But please note that we receive hundreds of emails every day and it's impossible for us to respond to every single one of them. But rest assured we read every message we receive. For those whom we've helped, please spread the word by sharing our posts to your friends or by simply liking our Facebook and Google+ page or follow us on Twitter.