Power issues like not charging and won't turn on are among the most common issues smartphone owners may encounter. In this post, I will tackle the latter which may also occur on your new #Google Pixel XL (#PixelXL). We have already received a few complaints from new owners about these issues that's why we're obliged to tackle this problem to help our readers.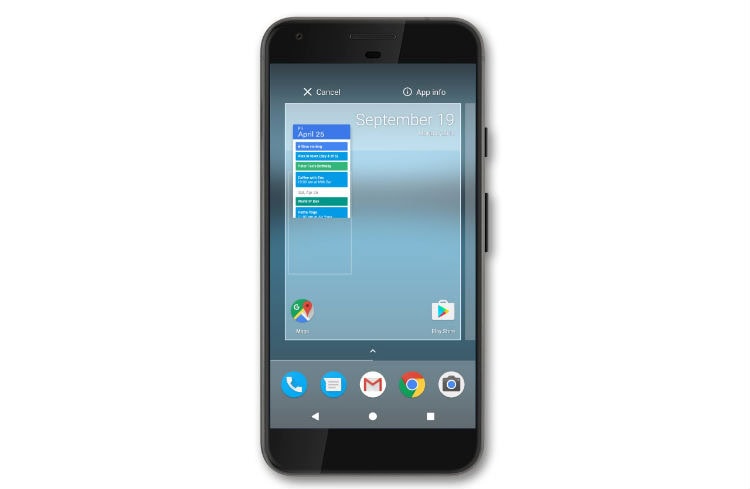 If you own this phone and you're currently experiencing power-related issues, continue reading as this guide may be able to help you fix your problem without any help from a technician. You can understand more why this problem happens and how it usually occurs. You may also be able to learn how to fix the problem by doing some troubleshooting procedures you haven't done before.
But before we jump right into our troubleshooting, if you have other concerns, visit our Pixel XL troubleshooting page for we have already addressed some of the most commonly reported issues with this phone. Try to find issues that are similar with yours and feel free to use the solutions, workarounds or troubleshooting guides we suggested. If you need more help, contact us by filling up our Android problems questionnaire.
How to troubleshoot your Google Pixel XL that's not turning on
Usually, if a smartphone doesn't power up, it's the battery that has issues but then again there are other factors we need to consider and possibilities to rule out before we can pinpoint what the problem is, how it occurs and what needs to be done to fix it. The following steps will explain to you why you need to do them…
Step 1: Make sure it's not just a system crash or a minor firmware issue
Press and hold the Power key for 10 seconds and the phone will reboot as long as it has enough battery left. If the problem gets fixed by this very simple procedure then you're lucky it was just a minor firmware issue. Things like this happen all the time and all you need to do is refresh your phone's memory by doing the forced restart procedure. Google Pixel XL doesn't have a user-removable battery so you cannot do the usual battery pull procedure.
Step 2: Plug the charger and connect it to the phone
You need to verify if the phone is charging because there's always a possibility that the battery got drained that's why it's not turning on or won't respond to anything that you do. But aside from ruling out the drained battery issue, charging your phone will also give you a hint whether or not the issue is hardware-related.
If the hardware is fine, then the usual charging signs will be shown like the charging icon on the screen or the LED notification. If the phone isn't charging, then you must first troubleshoot it for not charging problem. Here's the guide for that: How to fix your new Google Pixel XL that won't charge [Troubleshooting Guide].
Step 3: Try to power up your Pixel XL in Safe Mode
There are times when third-party apps or any app for that matter crash. When it happens, the firmware's operation may be affected depending on how much resources those apps are using and the most common result is system crash characterized by freezes, lags, random reboots and not turning on.
Try booting up your phone in safe mode because if it's successful, then our suspicion that one or some of your third-party apps is causing the problem is confirmed. Here's how you boot your Google Pixel XL in safe mode:
Press and hold the Power button until the Google logo appears on screen then release. Allow several seconds for the logo to appear.

With Google logo still on screen, press and hold the Volume down button.

Continue to hold the Volume down button until "Safe mode" appears in the lower-left of the unlock screen then release. This may take up to 30 seconds.
If successful, find the app that's causing the problem and uninstall it.
From the Home screen, swipe up the Arrow icon (located at the bottom) to view the Apps List.

Navigate to Settings, then Apps.

Locate then select the appropriate app. If system apps aren't visible, tap the Menu icon (located in the upper-right) > Show system.

Tap Force stop.

Tap OK.

Tap Storage.

Tap Clear Data. This option may not be available for some apps especially for pre-installed ones. Resetting an app or clearing data storage may delete saved info within the app (e.g., calendar events may be lost).

Tap OK.
Step 4: Attempt to boot your phone into the Recovery Mode
If booting up in safe mode disables all third-party app, booting in recovery mode will sort of disable Android's user interface. If the problem is with the firmware, then this procedure will be successful, here's how.
Press and hold the Volume down button. While holding Volume down, press and hold the

Power button until the phone turns on. You'll see the word "Start" with an arrow around it.

Press the Volume down button until you highlight "Recovery mode."

Press the Power button to start recovery mode. You'll see an image of an Android robot with an exclamation mark (you may also see "No command").
Assuming your phone has successfully booted up in this mode, try to reboot it first. If it doesn't boot up, then proceed with the master reset by booting it up in this mode again:
Press and hold the Power button. While holding Power, press the Volume up button once. Then release the Power button.

If "Wipe data/factory reset" isn't highlighted, press the Volume down button until it is. Then press the Power button to select it.

Press the Volume down button until you highlight "Yes" (or "Yes – delete all user data"). Then press the Power button to select it.

After the reset is complete, press the Power button to select "Reboot system now."

When you're done, restore your data.
Step 5: Send the phone in for repair
If the phone doesn't power up in both Safe and Recovery Modes or if it doesn't boot up successfully after the reset, then it's time to send it in for repair or checkup. You've done everything you need to do at this point so seek assistance from a technician. However, if the phone suffered water and physical damage, you may have to shoulder all the expenses and it may not be replaced.
CONNECT WITH US
We are always open to your problems, questions and suggestions, so feel free to contact us byfilling up this form. This is a free service we offer and we won't charge you a penny for it. But please note that we receive hundreds of emails every day and it's impossible for us to respond to every single one of them. But rest assured we read every message we receive. For those whom we've helped, please spread the word by sharing our posts to your friends or by simply liking our Facebook and Google+ page or follow us on Twitter.
Phone Won\'t Turn On Troubleshooting