In this troubleshooting guide, we will show you what to do if Facebook keeps stopping on your Samsung Galaxy Note 20. Most of the time, app-related issues are not serious and this problem can be fixed by doing a couple of procedures. Read on to learn more.
Being one of the most used apps today, Facebook is being updated regularly to make sure that it works perfectly. However, there are times when issues occur without apparent reason or cause. The most common is when the app crashes when used. If you have this problem, here's what you should do:
First solution: Close Facebook and do the Forced restart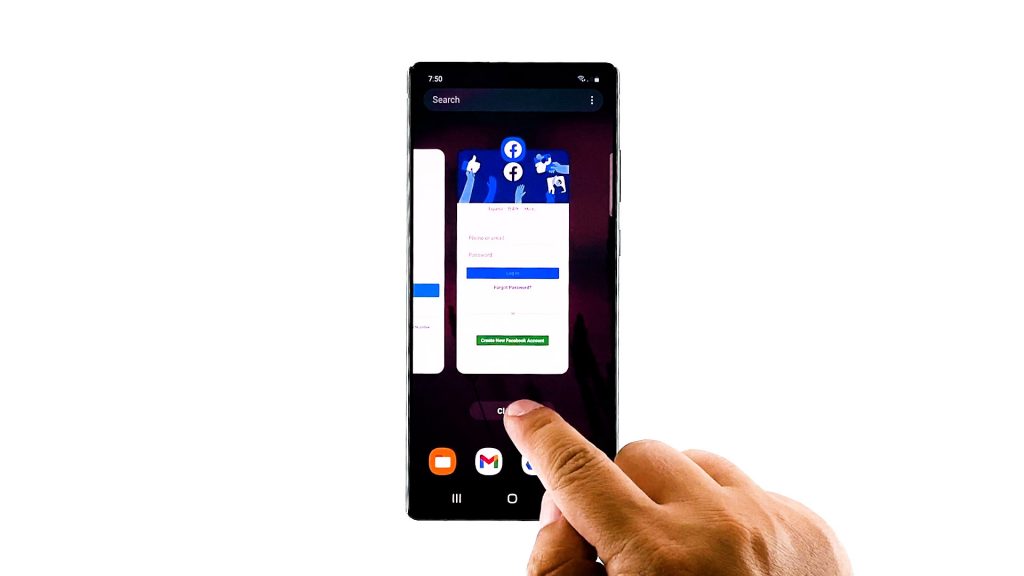 When an app starts to crash, it's possible that it's just a minor issue with the app itself, or a result of a minor glitch. That's why the first thing you have to do is reload the app in question, and then refresh the memory of your phone. Here's how it's done:
Tap the Recent Apps button at the lower-left corner.
Tap Close all to exit all apps running in the background.
After closing the apps, press and hold the Volume Down button and the Power key for 10 seconds. This will trigger your phone to shut down and power back up.
Once the logo shows, release both keys and allow your phone to finish the boot process.
Once the reboot is finished, open Facebook and see if the problem still occurs.
Second solution: Reset the Facebook app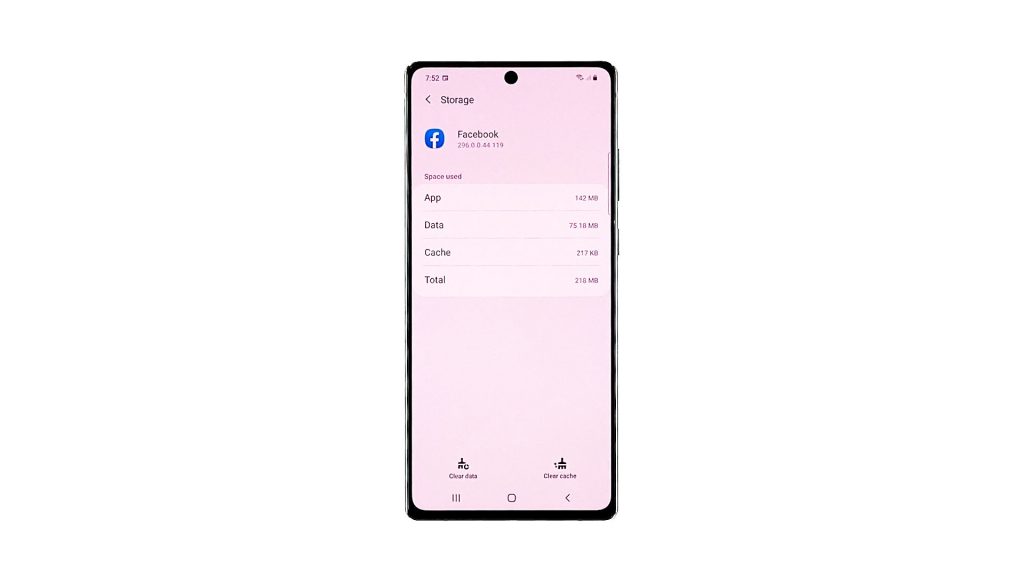 If the app still crashes after doing the first solution, then it's time to reset it. A reset in apps means deleting its cache and data files so that they will be replaced with new ones. App issues can easily be fixed by this procedure. Take note that you may have to login to your account again after doing this. Here's how it's done: 
Go to the screen where the Facebook icon is located.
Tap and hold on its icon until the options show.
Tap App info.
Tap Storage.
Tap Clear data at the bottom of the screen, and then tap OK to confirm.
Close Facebook and then try opening it again.
Most of the time, this will fix a problem like this, however, if the issue persists, then move on to the next solution.
Third solution: Uninstall Facebook and then reinstall it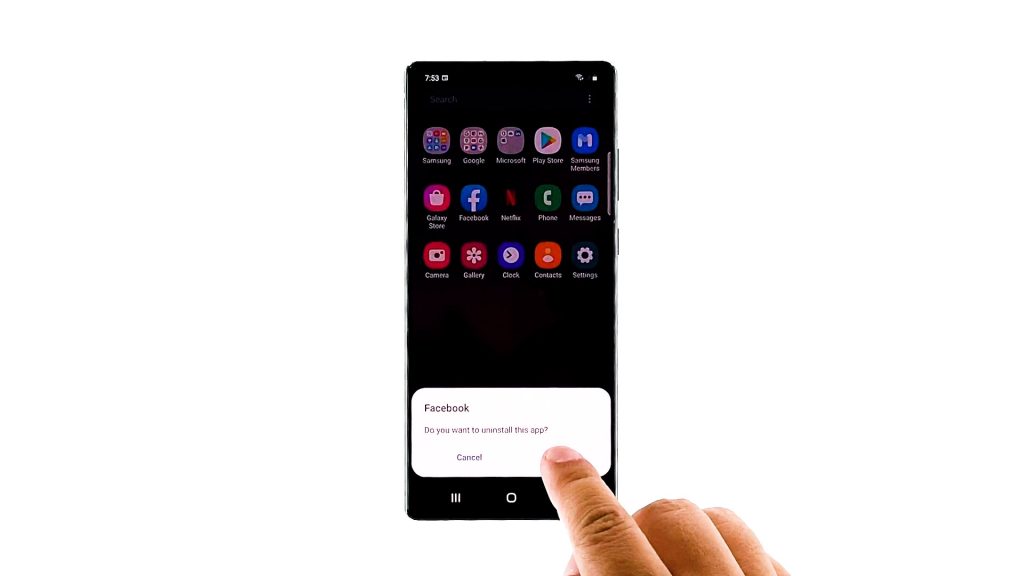 If the first two solutions failed to fix the problem, then it's time to remove the app from your phone. This will also remove all possible corrupt files, and reinstalling it means you're using the latest version. Here's how it's done:
Go to the screen where the Facebook icon is located.
Tap and hold on its icon until the options show.
Tap Uninstall and touch OK to confirm.
Once the app is uninstalled, launch the Play Store.
Search for Facebook.
Tap the Install button and then wait until the installation is finished.
After that, tap Open to launch the app.
Issues like this get fixed after the app is reinstalled. However, if Facebook keeps stopping even after this, then it's probably an issue with the firmware. 
Fourth solution: Factory reset your phone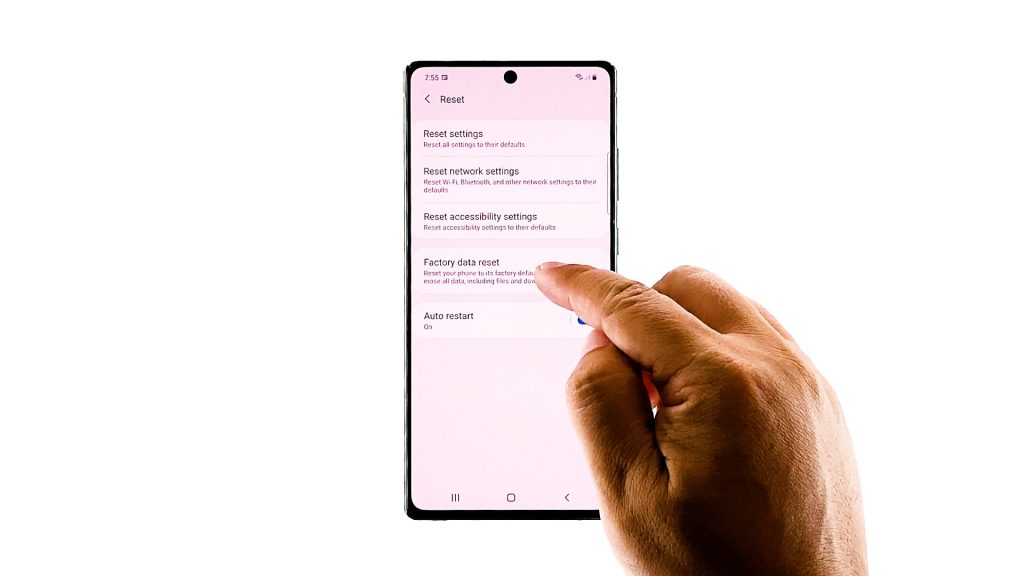 Try to see if there are other apps that also crash when opened. If there are other apps that crash, then you must consider resetting your phone. But before that, make sure to create a backup of your important files, and when ready, follow these steps to reset your Note 20:
Swipe down from the top of the screen and then tap the Settings icon.
Find and tap General management.
Touch Reset.
Tap Factory data reset.
Scroll down to the bottom of the screen and tap Reset.
If prompted, enter your PIN, Password or Pattern.
Tap Delete all.
Enter the password of your Samsung account to verify your identity, and then tap done.
Wait for the reset to be completed, and when it's finished, set up your Note 20 as a new device.
And those are the solutions you need to do if Facebook keeps stopping on your Note 20. We hope that this troubleshooting guide can help you. 
Please support us by subscribing to our YouTube channel. We need your support so that we can continue creating helpful contents.
ALSO READ: