Many players are experiencing many issues with Dying Light 2. Some are getting the Black screen, others are having loading issues, or have crashing issues. In this troubleshooting guide, we'll share you the tips on how to fix this problem.
How to fix Dying Light 2 crashing on PC?
If Dying Light 2 keeps crashing or freezing on your PC, these are the solutions that you can try:
Fix #1: Ensure that your PC can run the game.
You should double-check the game's PC system requirements to ensure that there are no difficulties with the game. If your PC's setup gets out of date or has poor specs, you might consider updating the PC's hardware that is out of date. Nonetheless, we've listed both the game's minimum and recommended system requirements for Dying Light 2.
Minimum System Requirements:
OS: Windows® 7
CPU: Intel Core i3-9100 / AMD Ryzen 3 2300X
RAM: 8 GB RAM
GPU: NVIDIA® GeForce® GTX 1050 Ti / AMD Radeon™ RX 560 (4GB VRAM)
Recommended System Requirements:
OS: Windows® 10
CPU: AMD / Intel CPU running at 3.6 GHz or higher: AMD Ryzen 5 3600X or Intel i5-8600K or newer
RAM: 16 GB RAM
GPU: NVIDIA® GeForce RTX™ 2060 6GB or AMD RX Vega 56 8GB or newer
Fix #2: Check for the latest graphics drivers updates.
To keep your Windows Operating System (OS) running efficiently, you must continually update your graphics drivers. Outdated graphics drivers is usually the reason why many games experience crashing issues.
Having the latest drivers is especially important when you're having gaming issues. Here's how to update your drivers: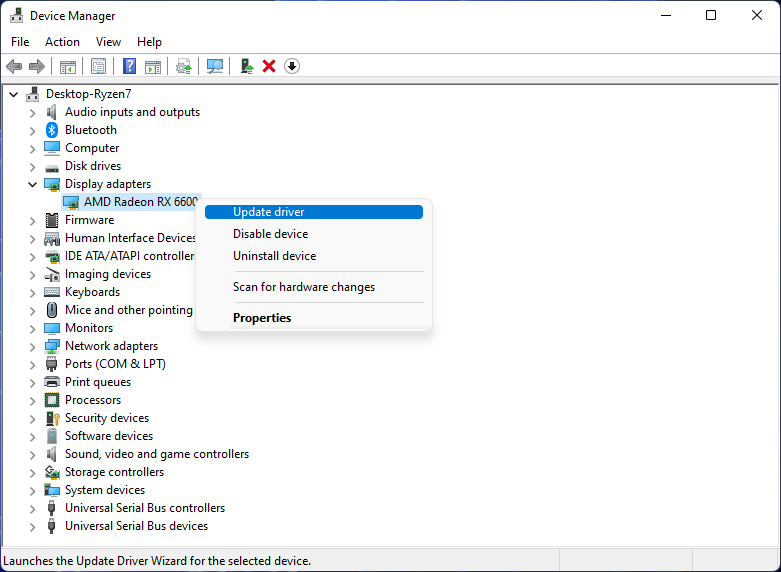 Press the Windows key on the keyboard.
Type in "control panel" and select Control Panel.
Change the View by dropdown to Small icons and click on Device Manager.
Once the Device Manager is opened, click the dropdown for Display adapters.
Find your display adapter and right-click on it.
Select Update driver.
Select Search automatically for drivers.
Or, if you prefer, you may manually download and install the most recent version of the graphics driver from your graphics card manufacturer's official website. The GeForce Experience app for Nvidia graphics cards may be updated on the official Nvidia website. In the meanwhile, AMD graphics card owners may check out the AMD website for further information.
Fix #3: Make sure that your Windows PC runs the latest software.
To avoid system glitches, compatibility difficulties, and crashes, both PC users and PC gamers should always update their Windows OS to keep their systems running smoothly. Follow these steps to update your Windows software:
On your keyboard, hit the Windows + I keys to open up the Windows Settings menu.
Go to the Update & Security tab.
Under the Windows Update section, select Check for Updates.
Select Download and install if a feature update is available.
Wait for the updates to complete before restarting your computer.
Fix #4: Close background or other apps.
Background running applications or programs can use up a lot of system resources, such as CPU and memory utilization, resulting in a significant reduction in system performance. Because of this, problems with startup crashing issues, lagging, and not loading are common.
Completely shut down all of the background processes that are no longer needed with these steps:
To open Task Manager, press the Ctrl, Shift, and Esc keys together.
Go to Processes tab and click the background task or app that you want to close..
To close it one by one, click End Task.
Restart your computer after that.
After closing the background tasks and apps, run Dying Light 2 again and see if the crashing issues remain.
Fix #5: Play Dying Light 2 Stay Human with elevated access.
To avoid difficulties with user account control and privileges, be sure to execute the game exe file as an administrator first. On your PC, you also need to run as an Administrator the Steam client or any game launcher you're using. These are the steps to do that:
Find the Dying Light 2 exe shortcut file and right-click on it.
Select Properties.
Go to Compatibility from the drop-down menu.
Bbe sure to check the box that says "Run this software as an administrator."
To save your changes, click Apply and then OK.
You also have to do the same steps for the game launcher you're using.
Fix #6: Repair damaged game files.
If there is a problem with the game files and they are corrupted or missing, you should use this way to quickly and simply find the problem. To do that, you must try to repair the possible corrupted game files.
The steps vary on how this is done depending on the launcher you're using. Below are the steps on how to do this on both Steam and Epic Games client.
Verify game files on Steam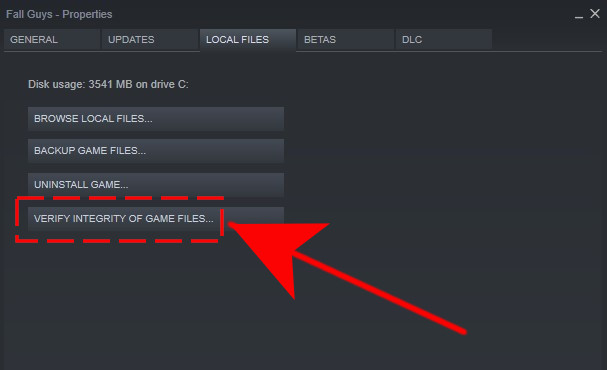 Start Steam, then go to Library.
From the list of installed games, right-click Dying Light 2.
Select Properties.
Go to Local Files from the drop-down menu.
Select Verify Integrity of Game Files from the menu.
Wait a while for the procedure to be finished.
Restart your computer after the process is finished.
Repair Game Files on Epic Games Launcher:
Open the Epic Games launcher and go to your Library.
Click the three dots next to Dying Light 2.
Click Verify.
Wait for the procedure to finish.
Reboot the PC and check if Dying Light 2 is still crashing.
Fix #7: Change Launch option.
Changing the game's launch option from Steam helped a lot of people. You can try it too to see if that will help. To do so, follow these steps:
Open Steam.
Navigate to LIBRARY.
Right-click the game and select Properties from the menu.
Type "/nolightfx" into the LAUNCH OPTIONS area.
Try playing the game again to see if the problem remains.
Fix #8: Run Dying Light 2 in High Priority (Task Manager).
Use the Task Manager to set a higher priority for your game so that it can operate correctly on your Windows PC. Here's how it's done:
Press CTRL+SHIFT+ESC to pull up Task Manager.
Right-click on Dying Light 2 in the Processes tab.
Select Set Priority to High.
Close Task Manager.
Launch Dying Light 2 to check if it continues to crash.
Fix #9: Use DirectX 11 or newer.
Keep in mind that the Dying Light 2 game requires DirectX 11 or above to work correctly. All you have to do now is download and execute the DirectX setup package. Try downloading and installing the most recent version of DirectX on your PC/Laptop from the Microsoft website.
Fix #10: Turn off Windows Defender Firewall.
There's a good likelihood that your Windows Defender Firewall or a third-party antivirus application is stopping your game files or continuing connections from working correctly. Try to temporarily disable or turn off the firewall and real-time protection. Then, check whether the Dying Light 2 Crashing on PC issue has been resolved.
Fix #11: Set High Performance in Power Options.
If your Windows system is set to Balanced under Power Options, you may simply change it to High-Performance for greater performance. This approach, however, will need a greater amount of energy or battery capacity. In order to accomplish this, follow these steps.
Press the Windows key on your keyboard, type "control panel" and press Enter.
Select Power Options.
Click on High Performance.
Restart the PC and check if Dying Light 2 is still crashing.
Fix #12: Disable Overlay apps.
The other possible solution that can help Dying Light 2 crashing issue is by disabling the in-game overlay option or any program having an overlay function.
Some of the common but popular apps with overlay functions include the following:
Steam overlay
Discord overlay
MSI Afterburner
Spotify overlay
NVIDIA overlay
Xbox Game Bar
It's important to note that these and other similar programs aren't broken and work for the vast majority of people. They may, however, cause problems on some computers, particularly those that run modified or non-official Windows versions.
If you're playing Dying Light 2 while using any software that uses overlays, try closing them to see if the game will start.
Fix #13: Reinstall Dying Light 2.
The only method to get rid of frequent crashing troubles is to delete and reinstall a game, which is often the only option. You might want to reinstall Dying Light 2 if none of the suggestions in this tutorial have worked so far.
Fix #14: Do not overclock.
By disabling overclocking, some players have been able to avoid the crashes in Dying Light 2.
If the game still crashes after reinstalling it, check to see if it's your overclocking software or hardware that's the problem. This solution is only useful if your computer is overclocked. Simply ignore this one if you aren't doing it.
OTHER INTERESTING ARTICLES YOU MAY LIKE:
Visit our TheDroidGuy Youtube Channel for more troubleshooting videos and tutorials.