After the most awaited Call Of Duty game installment from Sledgehammer Games, the Call of Duty Vanguard was released on November 5th. But just like any new game, many COD Vanguard players are reporting an issue that they can't find a match when trying to play multiplayer battles or in Zombies mode. Most of these players said that they encounter the error when they're on the main multiplayer menu.
If you are one of these players having the same issue, we suggest that you check this guide.
What causes the COD Vanguard Can't Find A Match error
Call of Duty: Vanguard launched by Sledgehammer Games and Activision is a first-person shooter game that features a World War II setting. Although well received by critics and gamers alike, the polished game is still not immune to errors and the issue when accessing the online services is one of them. Normally, this type of error can be caused by an outage from the game's server or an internet connection issue.
How to fix Can't Find A Match Issue On COD Vanguard
We have gathered the best solutions provided from other users who were dealing with the same error and were able to fix it. If you're getting this issue when you're in COD Vanguard multiplayer menu or in Zombies mode, feel free to try some of these troubleshooting suggestions to resolve the problem on your end.
Fix #1: Check the COD Vanguard server status.
When you are getting the "can't find match" error, it is recommended to visit their official website to check the game's server status.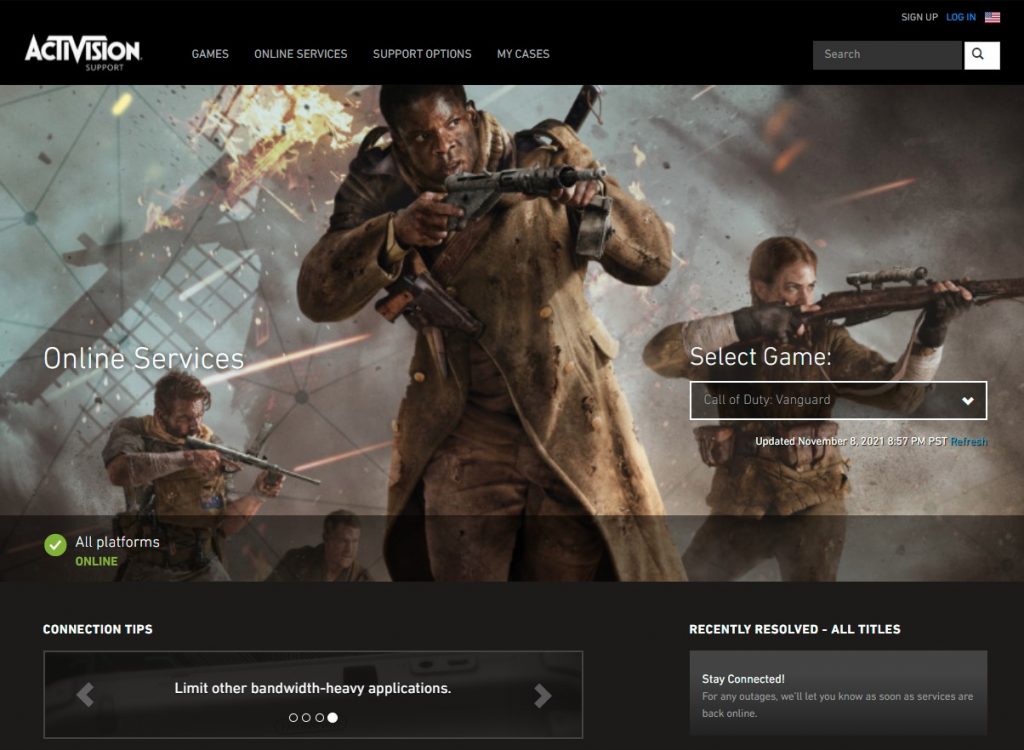 Aside from the website, you can also check their Twitter page for up to date information regarding ongoing server outages, solutions for common error codes encountered and other related news for the Call of Duty games. 
Fix #2: Restart your device.
Restarting your device is one of the basic solutions if there are no outages reported and you have no problem accessing a different game online. This simple action usually eliminates minor bugs or glitches that are present in the software or in the device used.
Fix #3: Check your network connection.
As we mentioned above, an unstable internet connection can also be the reason for the COD Vanguard "can't find match" error in the first place. Ensure that you have a reliable internet connection. Below are some of the common ways to improve your internet.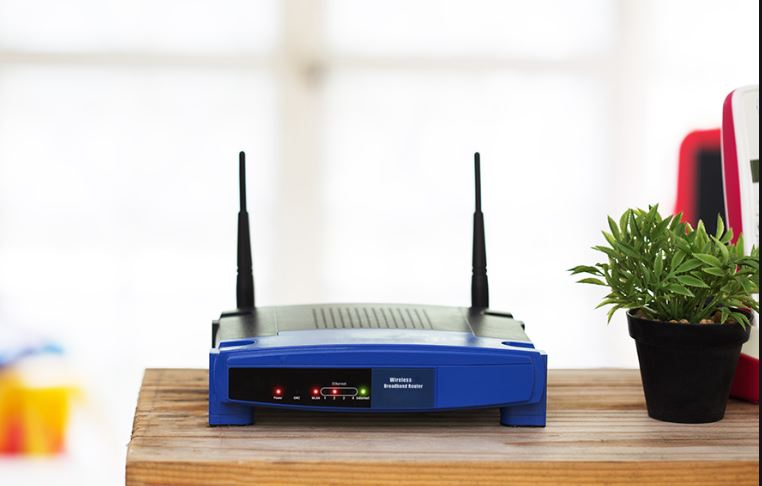 power cycle your router and modem.
move your device closer to the router to reduce wireless interference.
try to connect to your other wireless network if available.
connect your device directly to your router using an ethernet cable.
Fix #4: Close applications running in the background of your device.
There are instances when some applications running in the background can affect a certain game. If the COD Vanguard "can't find match" error still exists, try to close any programs or applications that you have opened but are not being used at the moment to prevent any conflict with the COD Vanguard game. The idea is to check whether or not one of the applications running together with the game at the moment is causing a problem.
Fix #5: Adjust Windows Firewall restrictions.
This solution is applicable for PC players who encountered the error message COD Vanguard "can't find match" error when using their Windows computers. The Windows Firewall might have put some restrictions or blocked the COD Vanguard from working properly. You need to ensure that the game is allowed to run on your computer. Here are the are steps to adjust the Windows Defender Firewall settings:
Press the Start button on your computer.
Enter the word Windows Defender Firewall and select from the results.
In the left pane, select Allow an app or feature through Windows Defender Firewall.
Search Call of Duty: Vanguard from the applications listed and ensure that there is a checkmark for Private.
Fix #6: Ensure to link your Activision and Blizzard accounts.
There are players who experienced the "can't find match" error from previous COD games such as Modern Warfare, Warzone and Black Ops Cold War because their Activision and Blizzard accounts were not linked. If you haven't done this yet, follow the steps provided on how to link these accounts.
Open the Activision website and log in with your credentials.
Click Profile located at the top right corner of the screen.
Select Link With Battle.net Account and follow the instructions provided on your screen to complete the process.
Once you have successfully linked both accounts, try to launch the game and access the online services to identify if it is already working.
Fix #7: Scan and repair damaged game files.
The COD Vanguard "can't find match" error can also be triggered by corrupted or damaged game files. If updating the game still hasn't fixed the problem, you can use the Repair tool available from the Battle.net client. Here's how to do it: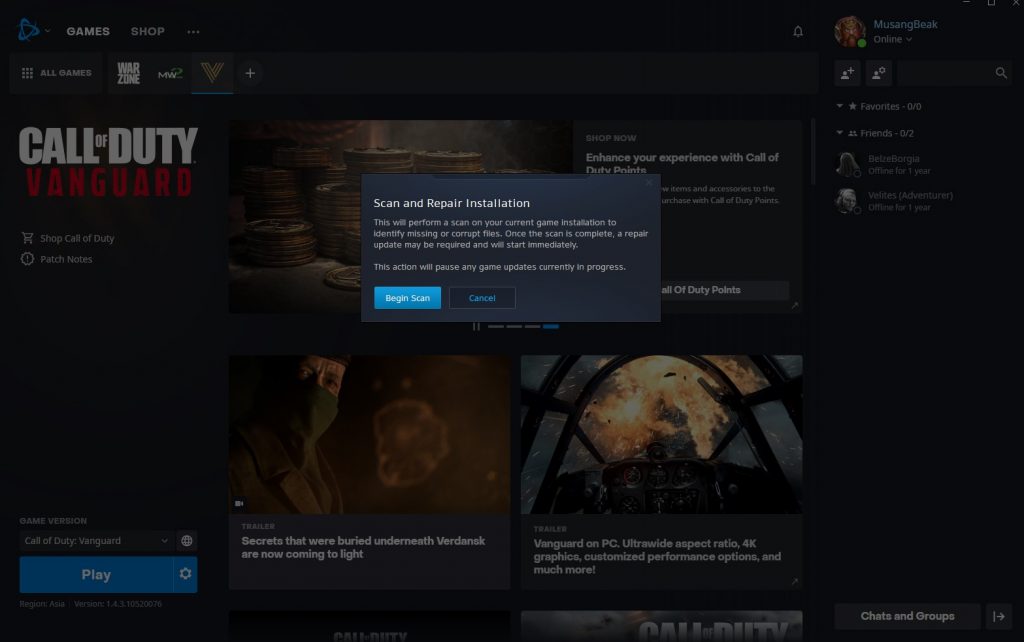 Open the Battle.net launcher.
Go to your Games library.
Click the icon of COD Vanguard.
Click the gear or cog icon beside the blue PLAY button.
Select Scan and Repair.
Click on Begin Scan.
Wait for the system to finish scanning and repairing the files.
Launch COD Vanguard and check if the VIVACIOUS error code remains.
Fix #8: Set port-forwarding.
Port-forwarding is another solution to try when you are having issues connecting to the game's online service. Some Modern Warfare players have confirmed that they were able to fix the same error by adjusting the Port Forwarding settings on their router. If the router is provided by your Internet Service Provider, you can contact their Technical Support for assistance regarding this matter.
Fix #8: Re-install the game completely.
If all of the solutions provided above still fail to address your predicament regarding the COD Vanguard "can't find match" error, reinstalling the game might be the best action you need. For some people, deleting and installing the game again has been a permanent  fix for this type of issue.
OTHER INTERESTING ARTICLES:
Visit our TheDroidGuy Youtube Channel for more troubleshooting videos and tutorials.