We've been getting reports of a lot of Call Of Duty Modern Warfare II players having trouble finding a match or getting stuck in the "Connecting" screen.
In this guide, we'll show you how to fix this problem.
How to fix COD Modern Warfare II can't join match error?
You may encounter difficulty joining a match in Call of Duty Modern Warfare due to a number of factors. Below are the solutions that you can try if you cannot find a match, or if the game seems to be stuck in the "Connecting" screen for a long time.

Fix #1: Restart the game.
If the game appears to be stuck in the connecting screen for several minutes already while waiting to join a match, the first thing that you can do is to close and relaunch the game. This can sometimes work if your PC or console has been running for a long time, or if there's a temporary interruption in your internet connection while queuing for a match.
Fix #2: Power cycle your PC or console.
If a quick restart of the COD Modern Warfare 2 game did not change anything, the next step is to ensure that you restart your computer or console.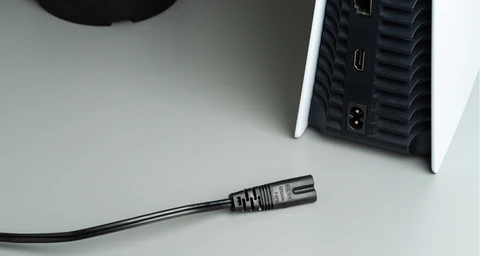 If you're playing on a computer, a normal restart would do.
For console players, I recommend that you also try to refresh the system cache by not just restarting the device but by also leaving it unplugged for 20 seconds.
What you want to do is to turn off your console and unplug the device from the power outlet for 20 seconds. Afterwards, plug everything back in and see if Modern Warfare 2 can now join a match.
Fix #3: Enable crossplay.
Modern Warfare 2 may sometimes detect that you're in a low player pool for your particular platform. This may be the reason why finding a match may take a long time, or you may seem to be forever waiting in the Connecting screen.
What you can do in this situation is to enable cross-play and launch Modern Warfare 2 again.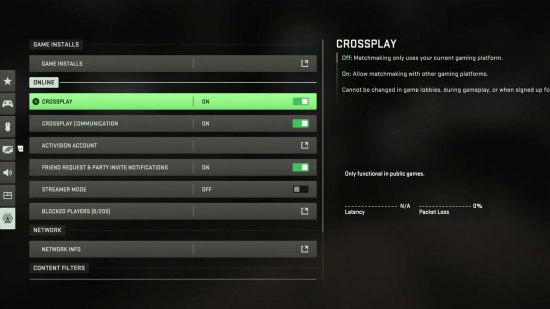 Here's what you must do:
Launch Modern Warfare 2.
Go to the Settings menu.
Navigate to Accounts tab.
Change Crossplay from Disabled to Enabled.
Launch the game again and check for the problem.
Fix #4: Verify the game's server status.
You should consider checking the current server status if you are still unable to connect at this time. Trouble with "Connecting" screen stuck bug may be caused by problems on the server. The developers will eventually get to the bottom of why the servers are down, but it may take some time.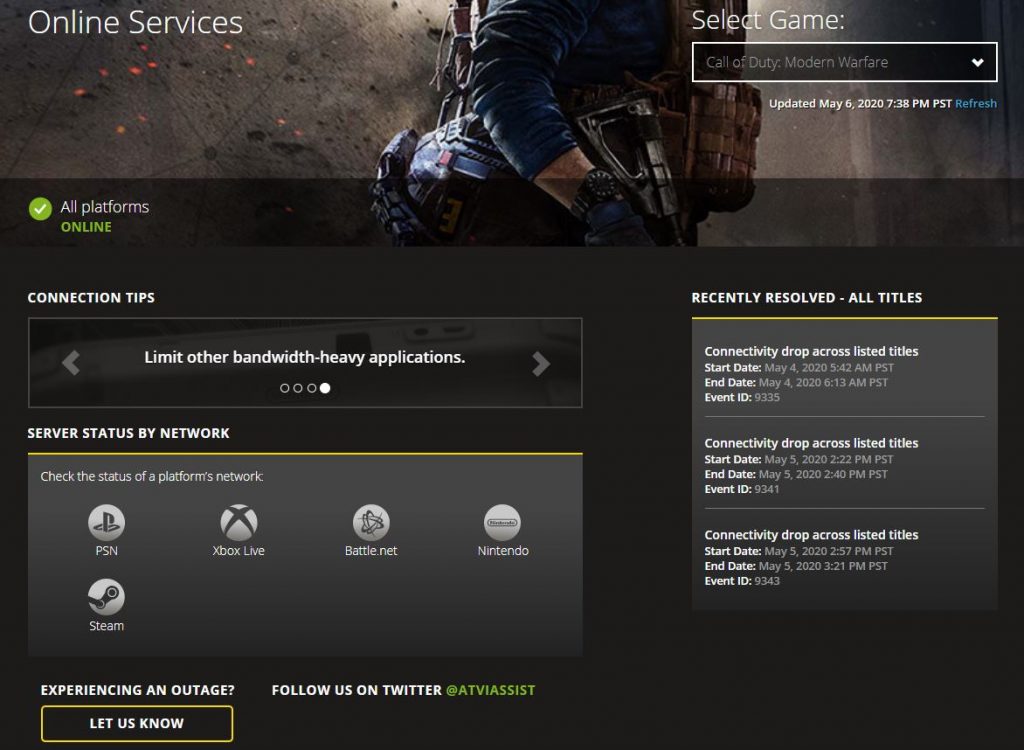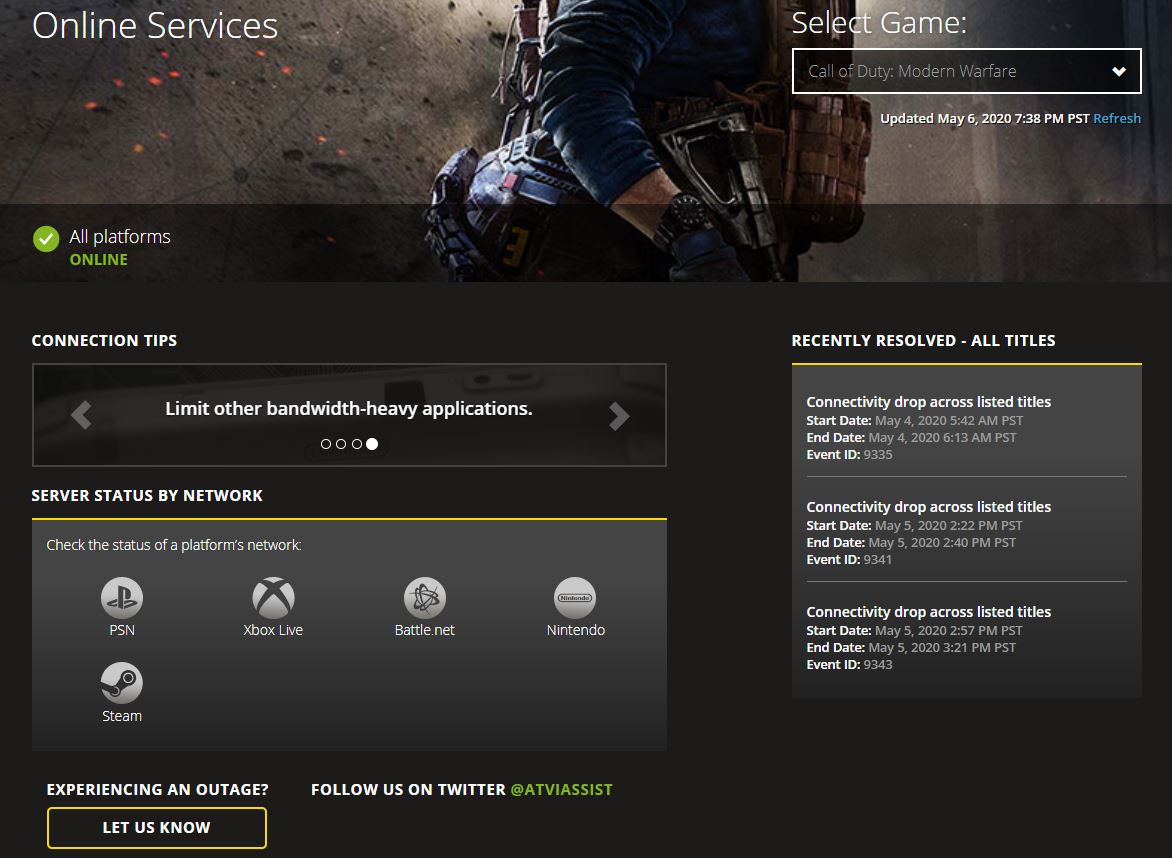 Check the Activision support site right now to see if there are any known server issues.
Alternatively, you can check their official Twitter account may contact Activision Support.
Fix #5: Check for game updates.
How often do you check for game updates? If you don't update your game regularly, you need to do so right now.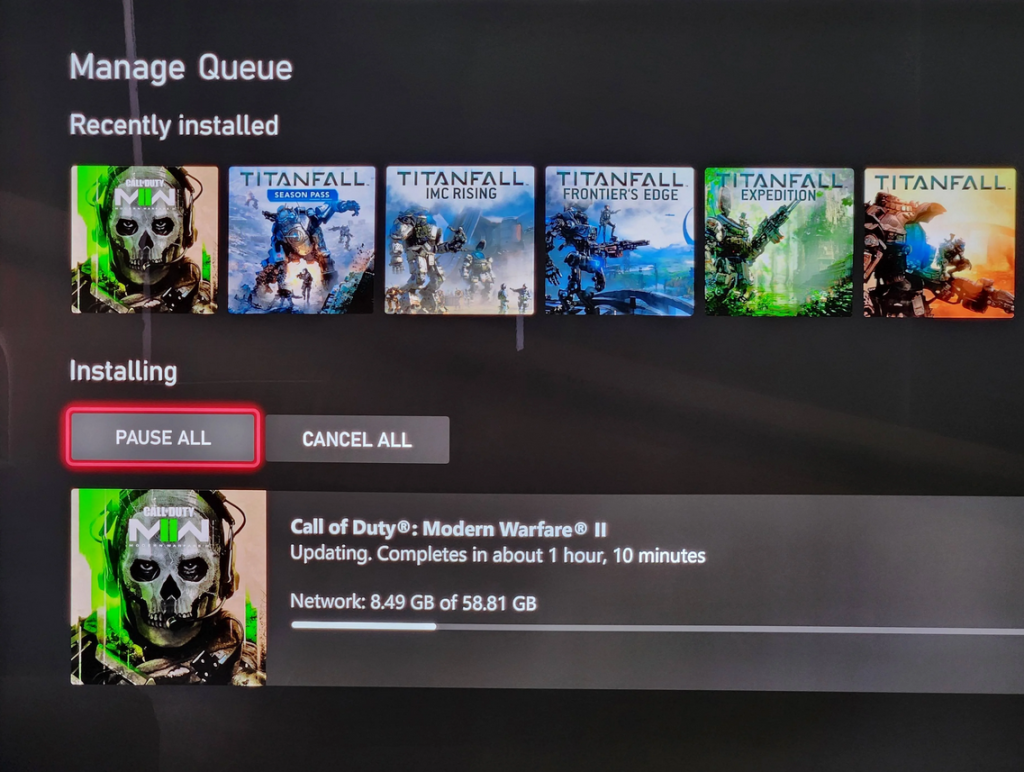 Bugs affect everyone, so what you can do is to simply wait until developers address them. Developers fix known bugs and glitches as new games mature so updates can be expected from time to time.
The best course of action is to see whether there is a newer version available. If a newer version is out there, make sure that you install it right away.
Fix #6: Play in different game modes.
There may not be enough people online for the game mode you are trying to access. For this reason, you should try a different game mode to see if it helps.
Team Deathmatch, Domination, Search & Destroy, Ground War, and a plethora of other game modes are all featured in MW2. To increase your chances of finding a match, try switching to a different game mode.
Fix #7: Rehost the party.
Another simple workaround that you can try is rehosting. If you're trying to play with a friend and you're hosting the match, try to see if you can find match by letting that player host the game instead.
Fix #8: Delete and reinstall Call of Duty Modern Warfare 2.
The final attempt to fix this problem is also drastic — reinstalling the game. Infinity Ward and Activision recommends reinstalling your game to ensure that your PC or console has the new and complete game files.
FAQs
What does Call of Duty Modern Warfare II Can't Join Match means?

This issue indicates that your PC or console is unable to establish a connection to the game servers. This can either be caused by server issues or software problems in your device. 

How do I fix COD Modern Warfare II Can't Join Match?

COD Modern Warfare II Can't Join Match issue can be caused by a variety of factors. That said you need to do a number of troubleshooting steps to identify and fix the main reason for your case. 
Check out the solutions in this guide to easily fix this issue.