Ringtones are supposed to tell you if there's an incoming call or text message and while your Galaxy S22 Ultra does that, having to use the default notification sound can be boring. That's the reason why you always have the option to change the ringtone of your phone to personalize it.
There are a lot of ringtones that are already available in your phone. But aside from that, you can also set custom ringtone and use an .mp3 file to play when you receive calls. Continue reading as we will guide you on how to change the ringtone on your Samsung Galaxy S22 Ultra.
Changing Ringtone on Galaxy S22 Ultra
Estimate Cost : 0
Time Needed : 3 minutes
There are a bunch of preloaded ringtones you can choose from. To access them, follow these steps:
Pull up the Apps drawer and then tap Settings.

This will bring you to the main settings screen.


Find and tap Sounds and vibration.

This will open the sound settings for your device.


Tap Ringtone and choose the SIM card.

If you have a dual-SIM unit, then you will have to choose which SIM card you want to change the ringtone of.


Now choose your preferred notification sound or ringtone.

You will hear the sound play the moment to choose a ringtone and your choice will automatically be saved.


Tap back to go back to the previous screen.

Or you may close the Settings app after choosing a ringtone.

And that's how you change the ringtone using preloaded sounds.
Using A Custom Ringtone
The good thing about new smartphones is that they have become so versatile that you can almost use everything just to personalize your experience with it. With that said, you can also import your music into your phone and use them as your ringtone. Here's how it's done:
Step 1: Launch Settings and then tap Sounds and vibration.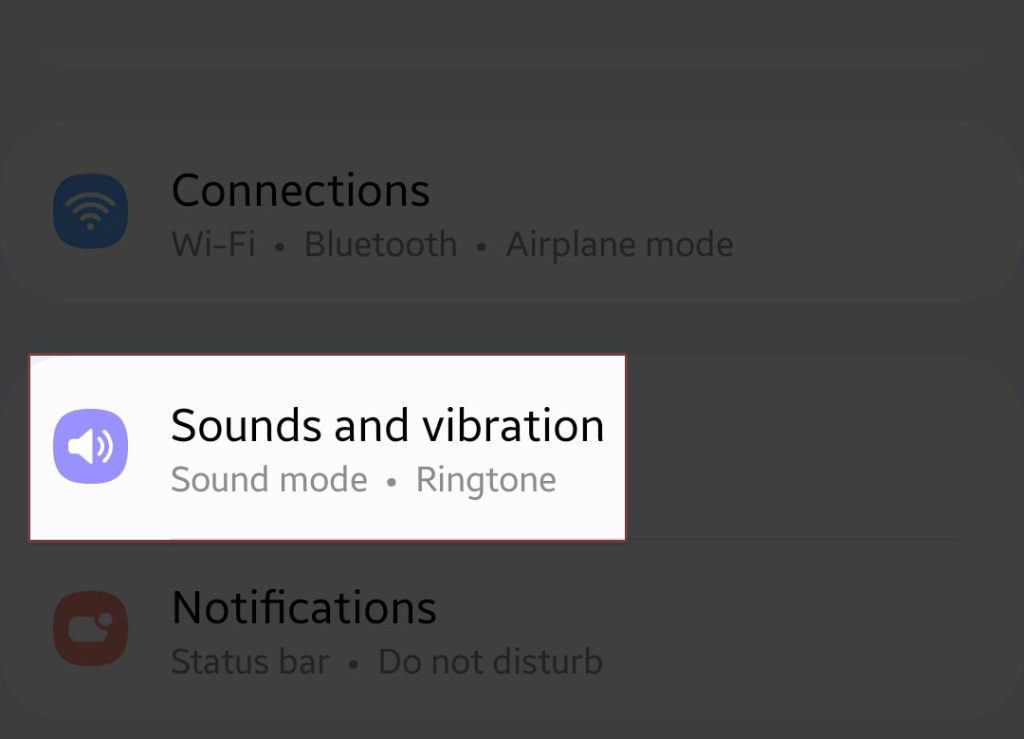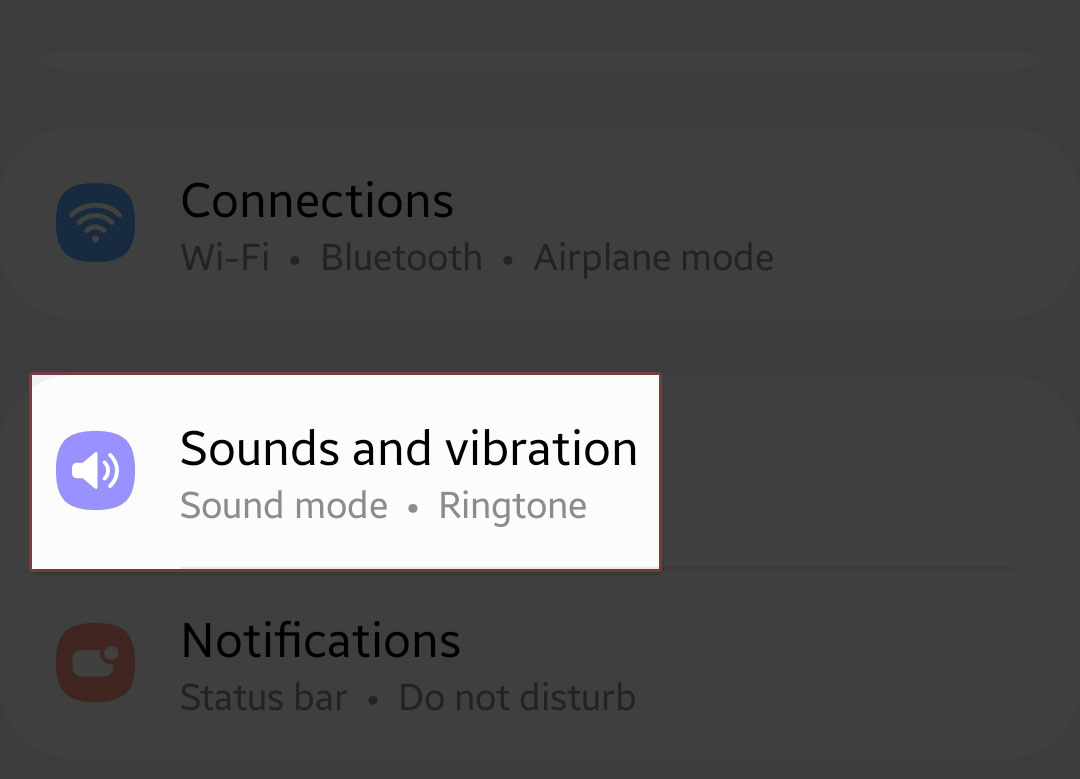 Step 2: Tap Ringtone and tap the SIM card you want to have a custom ringtone.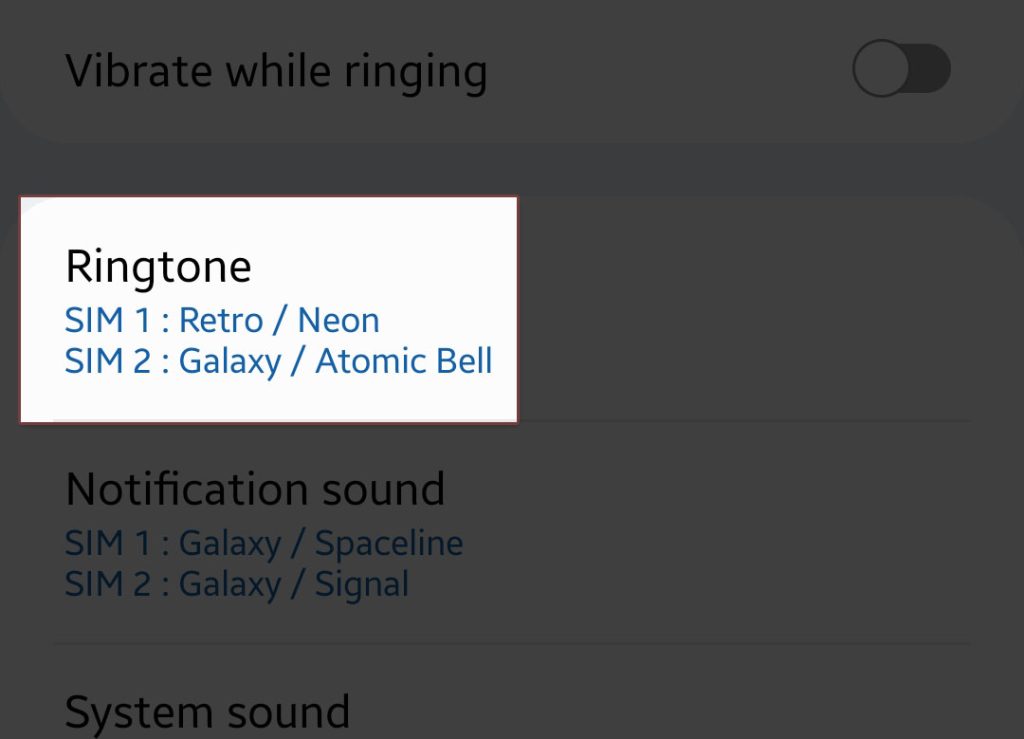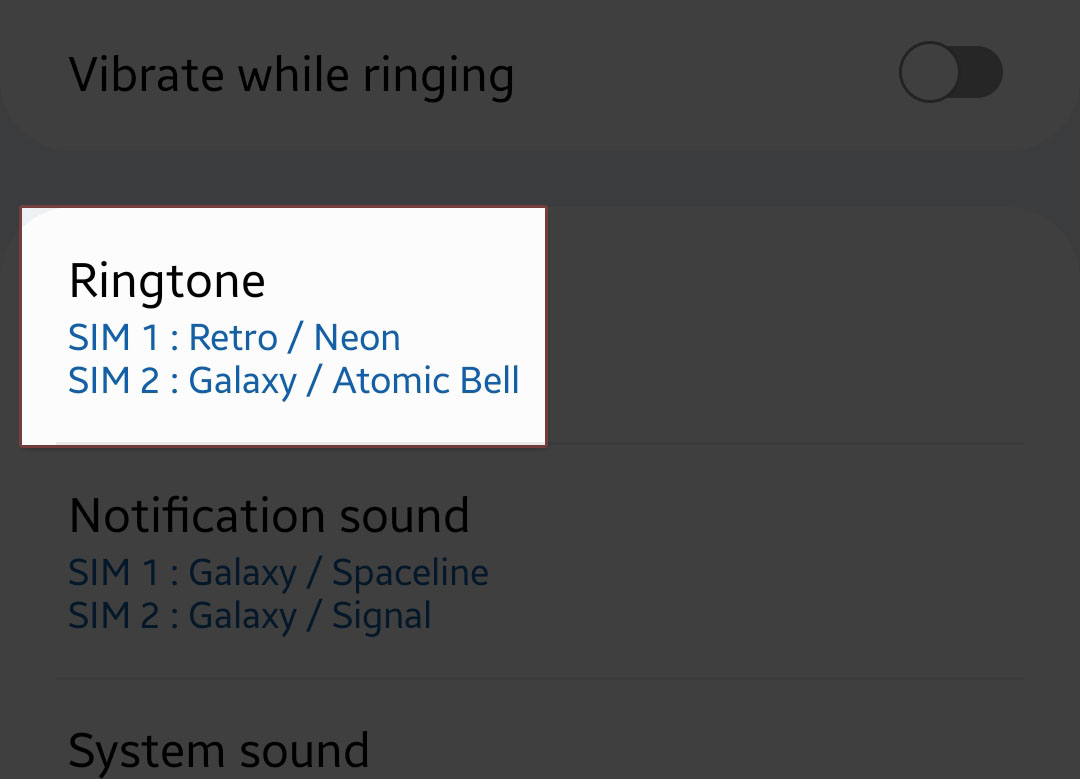 Step 3: Tap Add or the plus sign at the top-right corner of the screen.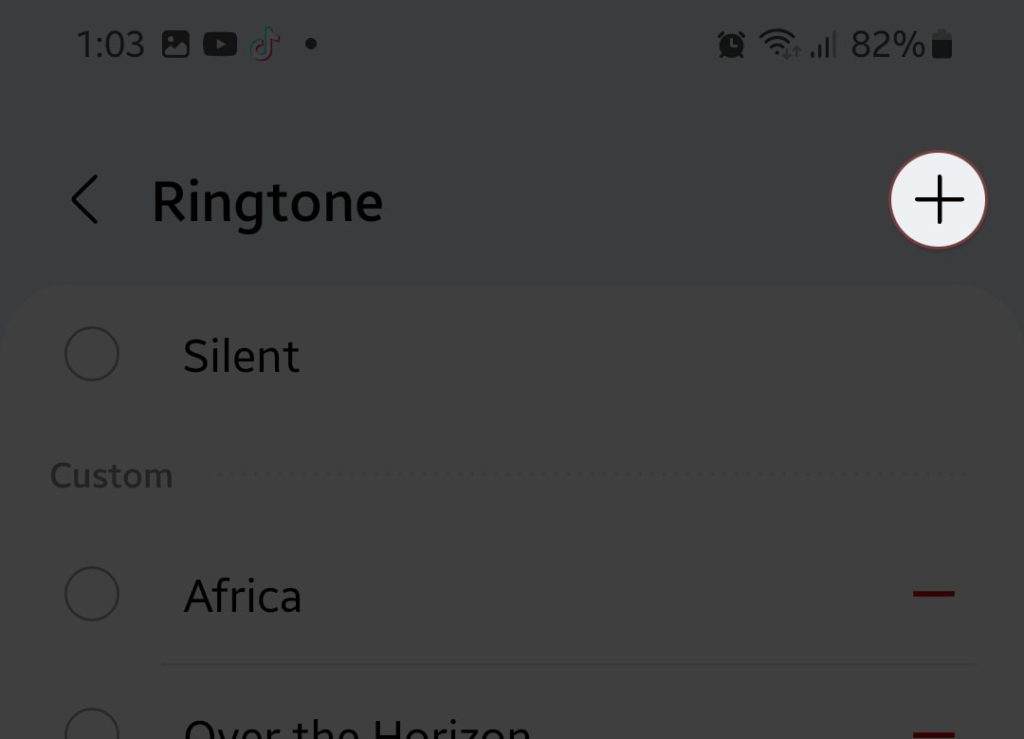 Step 4: Choose the music you want to use as your ringtone. You must import your music files into the Internal Storage of your phone. No matter the folder they're in, the sound picker should be able to find them easily.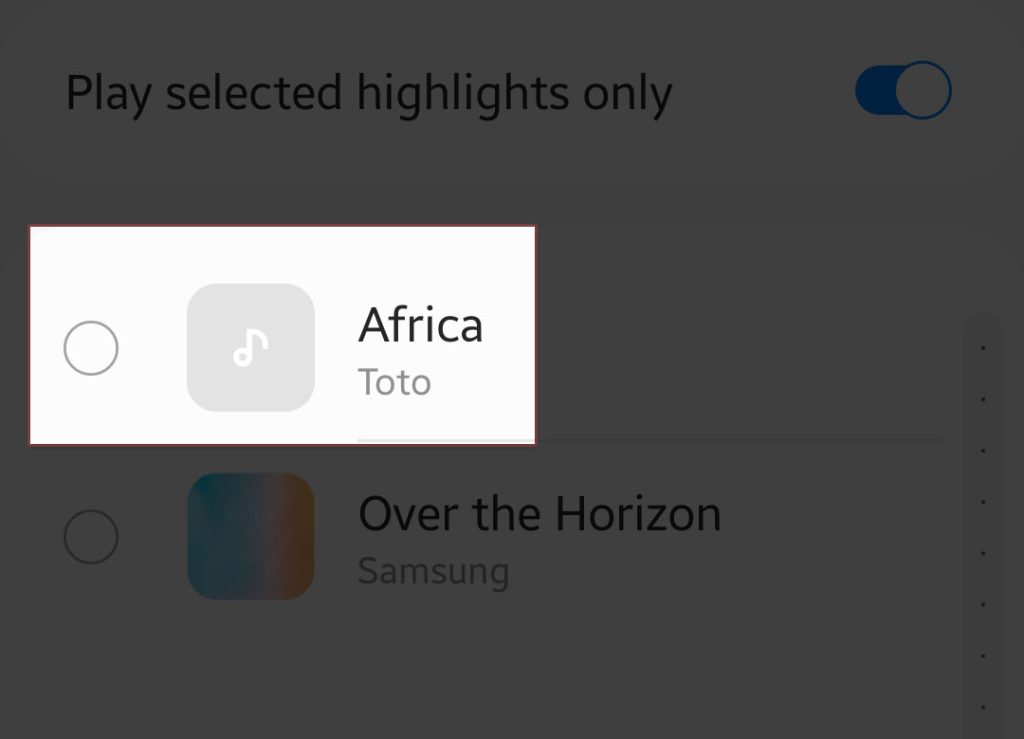 But in most cases, you can also find your music files under Custom in the Ringtone screen.
And that's how you change the ringtone of your Galaxy S22 Ultra.
FAQ's
What's the difference between a ringtone and Notification sound?

A ringtone is the sound you hear when you have incoming calls, whereas the notification sound is the short tone you often hear when you receive text messages or any notifications from your apps.

How do I change the notification sound in my phone?

The process is almost the same as changing the ringtone but you have to tap Notification sound instead of Ringtone. That option can also be found in Sounds and vibration option under Settings.

Can I make my phone vibrate and ring and the same time?

Yes, you can. For that to work, you have to change a few settings. Open the Settings app, tap Sounds and vibration and then tap Call vibration pattern for your phone to vibrate and ring when there's an incoming call, or tap Notification vibration pattern for it to vibrate and play the notification sound for notifications. You can also access the vibration settings by tapping Vibration intensity and change it if you want.