This is our last #GalaxyS7 post for the week. In this one, we bring you 5 more issues that were submitted by some members of our community this week. We'll resume publishing more S7-related issues next week so keep watching for them.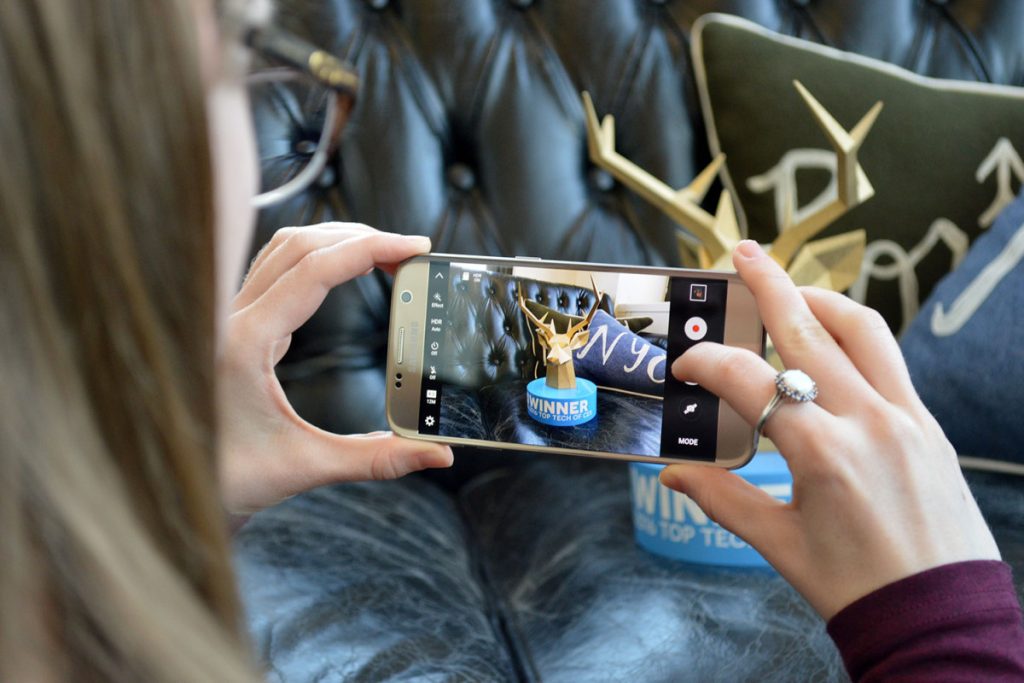 Below are the topics we tackle here today:
If you are looking for solutions to your own #Android issue, you can contact us by using the link provided at the bottom of this page, or you can install our free app from Google Play Store.
When describing your issue, please be as detailed as possible so we can easily pinpoint a relevant solution. If you can, kindly include the exact error messages you are getting to give us an idea where to start. If you have already tried some troubleshooting steps before emailing us, make sure to mention them so we can skip them in our answers.
---
Problem #1: Can't add contacts in a group in Galaxy S7 Edge
I went through 2 Notes and am now on the S7 Edge due to the recall twice of the Note. When my new Edge was put into service, my contacts in my phone AND in my Gmail account got ALL screwed up. I actually lost a majority of my email contacts and I am not sure why. Contacts I have had for years, even when I am working off my computer, are gone. I use Gmail for email.
Additionally, there is something funky with my contacts in my phone. I can look up "Mac" and see his phone number under contacts but when I go to "Groups" and try to add him to "Elite 2016" group, he is nowhere to be found. So, going back to him as a "contact," in his name, I select "edit" and hit "groups" and find the "Elite 2016" group and check it then click "save." I can hit "save" all day long and it gives me no confirmation it has saved. When I hit the "back" button it asks me if I want to "save or discard" and I hit "save" but again nothing.
I have shut it off and restarted. I have cleared the partition cache. I cannot add this contact to the group because he does not show up as a contact and I cannot edit him to be in the group because "save" won't save. I have a second person (that I know of) who I am having the same group issue with. And again, I seemed to have lost most of my email addresses. Can you help? — Dolly
Solution: Hi Dolly. An average Android user can have multiple different accounts (for social network, email, SMS/MMS messaging) and integrating all of them in one device can sometimes be confusing. In a Galaxy S7, the best way to have all your contacts is by 1.) ensuring that you add all accounts to the device, then, 2.) making sure that you select "All contacts" option under Contacts>More>Settings>Contacts to display. If you lost some contacts after you got the S7, that's probably because they were not associated to any of the accounts you now have in your current phone. You may had saved them locally in your previous phones, that is, those contacts were kept in the device and not to the SIM card or to any of your email/social network accounts. As a reminder, you can save a contact by:
opening the Contacts app,
tapping on the circle with plus sign on the lower right side,
entering more details
selecting where to save the contact (SIM, device, other accounts)
Tapping on Save.
If you saved a contact to your device but did not link it to an account or did not bother to manually copy it a SIM card (if you are in a GSM network), then that contact is now gone. That said, the list of contacts that you can see right now is what you got. If you lost something, we're sorry but there's no way we can help you get them back.
To fix the second issue regarding the phone's inability to add contacts in a group, try wiping the cache and data of the Contacts app first. Keep in mind to create a backup of your contacts first, especially those saved locally. Once that's done, do the steps below:
Open the Settings menu either through your notification shade (drop-down) or through the Settings app in your app drawer.
Navigate down to "Apps". This may be renamed to something like Applications or Application Manager in OEM skinned versions of Android 6.0.
Once in there, find the Contacts app and tap it.
You'll now see a list of stuff that gives you information about the app, including Storage, Permissions, Memory Use, and more. These are all clickable items. You'll want to click on Storage.
You should now clearly see the Clear Data and Clear Cache buttons for the application.
Problem #2: Unable to add "Live" email account to Galaxy S7 email app
I randomly stopped receiving emails on the email app for my main email address. I logged in on my computer and found it had a ton of emails but my phone wasn't receiving them. I logged out of my email account in the app and when I try to log back in it pops up a loading icon and says "loading incoming server settings." I've let it "load" for at least ten minutes on multiple occasions and it just won't do it. I really need my email to work on the app. I have two emails accounts signed in on the app and they work perfectly fine. They are emails through the community college and university I attend. The email I'm having trouble with is an account through "Live." How do I get my email signed in through the email app? Thank you! — Paige
Solution: Hi Paige. You won't be able to configure a Microsoft email (like Hotmail, Outlook, Live) in another device such as your Galaxy S7 if you enabled some sort of security layers such as two-step verification or app passwords. Make sure that you turn all these additional security protection off first before attempting to add your account to your S7 email app. Log in to your Microsoft account in a computer and go under account settings so you view the current Security and Privacy settings. If the same issue happens after you've disabled account security protection, contact Microsoft for more assistance.
Remember to turn back on all security settings after troubleshooting.
Problem #3: Galaxy S7 can't detect home and work wifi networks
My phone will not connect to my wifi anymore. Not at home nor at work. My computer connects fine, and others can connect their phone. I have reset my phone to factory default and still nothing. Nothing extra is downloaded. I even formatted my SD card when it reset the phone. When I go to settings and check for available wifi, it doesn't even show my wifi name. I have a regular router networked for my office and another, and a hotspot also. I am only 8 feet from all the equipment, so it's not an "out of range" issue. The only thing that shows up on available networks, is my neighbor and my wireless printer. Any ideas? — Mary
Solution: Hi Mary. Just to be clear, we're assuming that your Galaxy S7 is not detecting your home and work wifi, in contrast to not being able to connect to the local network. In other words, the S7 can't discover your wifi network, that's why you have no option at all to connect to it. We want to distinguish the two from each other because each of them can have very different causes.
That said, if the phone can't detect wifi networks immediately after a factory reset (before you re-installed apps), that's an indicator that the phone may have a hardware issue. However, if the phone detects other wifi networks (but not the home or work wifi), the issue may lie on the wifi network themselves. To check, you must ensure that there is no filtering or blocking system put in place on said wifi networks. If you are the administrator of your home wifi, try to restore all router settings to default. If you don't know how to do that, ask your internet service provider for instructions. Once all router settings are back to default and there's no active filtering system enabled, try another network scan to see if your phone will not be able to discover your wifi. If the same problem occurs, contact Samsung or any relevant party for a phone replacement.
Problem #4: Galaxy S7 camera autofocus not working properly
First problem: using Galaxy S7, I have the "in and out" focusing problem described by everyone. I've tried all the solutions suggested and they all work at first, then back to out of focus. I even try seeking up on it by starting way out. I've also tried using ISO 800 hoping faster speed would catch it. In "info" shows white balance but you can't edit it, so why? Ok so now I'm complaining…sorry!
Second problem: 2 Samsung cables just fell apart resulting in the warning about charging faster with the right one. I took the phone to the Samsung tech at Bestbuy who said there was an unrepairable broken pin. I dug around my stuff and plugged in with a sturdy cable from an old HTC and now rapidly charging without earnings…messages there.
3rd: Using camera, gives size of resulting picture in pixels but not the size of the pixels themselves. I would like to calculate the print size and adjust within the Studio app. The controls are limited. Is there a ppi number? Since last system update, many Google apps stop and have to be restarted. I've installed no new apps and everything is up to date. — Virginia
Solution: Hi Virginia. Focusing or autofocusing problems have been around ever since this camera feature was first introduced. Even high-end standalone DSLR cameras can have them from time. Focusing problems are caused by a number of things but in the context of a Galaxy S7 phone, these causes can only be categorized under software or hardware. If your S7 camera can't seem to stick to an object to focus on, the first thing that you should do is to ensure that the camera's settings are all tuned in properly. You can do that by resetting the camera settings.
Another good thing to do is to force close the camera app (we're assuming that you're using the stock Samsung camera app and not any other third party app), then wipe the camera app's cache and data (refer to the steps above).
Finally, if nothing works, consider wiping the phone clean via factory reset so you can compare how camera works when the operating system is fresh and there's no other third party apps installed. If everything looks normal when using AF (autofocus), then a glitch or a bug may had been causing the camera app to act erratically. Remember, the camera function on your S7 is brought about by a complex processes of drivers and codes working together. If a bug was introduced that disrupted the harmonious workings of the codes involved, restoring the settings of the operating system via factory reset may do the trick for you. On the other hand, if the issue won't fix itself after a factory reset and the camera continues to show the issue even without apps, there may be an issue with the hardware. In this case, there's nothing that you can do about it. You must have the phone replaced.
For the second issue, we're sorry but we don't understand what you mean when you said this: "I dug around my stuff and plugged in with a sturdy cable from an old HTC and now rapidly charging without earnings…messages there."
Finally, no. The Galaxy S7 does not provide pixel density after you take a picture. We're also not aware of any third party app that can give you an accurate ppi count of every image.
Problem #5: AT&T Galaxy S7 won't install updates when connected to T-Mobile network
I have a Samsung S7 Active. It was purchased from AT&T and legally unlocked and is now used on T-Mobile's network. I have been unable to take software updates since I moved networks. OTA and Kies doesn't recognize and update is needed. I put an active AT&T SIM in the phone and it did recognize and download the update, but it never installed. I've called and talked to Samsung support at Best Buy but they said they are unable to update it. Is there anyway I can get the software updated? I saw some sites the suggest you can download and manually install the updates, but can't find the actual files. Thank you in advance. — Laura
Solution: Hi Laura. Phones that are originally built for one carrier (like your AT&T S7) will no longer be able to install OTA updates once you use in another network. Your only hope updating is by manually flashing or installing a firmware via Odin. We don't make guides on how to do flashing even for stock firmware so try to use Google to find instructions. Try searching for the firmware on Sammobile website if you can. Just make sure that you select the correct firmware for your phone model to avoid complications. Try to read as many literature about the procedure as possible so you know learn some tidbits of information here and there.
Keep in mind that flashing may lead to serious issues when not done properly. If you're okay with the risks involved, it's your call.
---
Engage with us
If you are one of the users who encounters a problem with your device, let us know. We offer solutions for Android-related problems for free so if you have an issue with your Android device, simply fill in the short questionnaire in this link and we will try to publish our answers in the next posts. We cannot guarantee a quick response so if your issue is time sensitive, please find another way to resolve your problem. 
If you find this post helpful, please help us by spreading the word to your friends. TheDroidGuy has social network presence as well so you may want to interact with our community in our Facebook and Google+ pages.