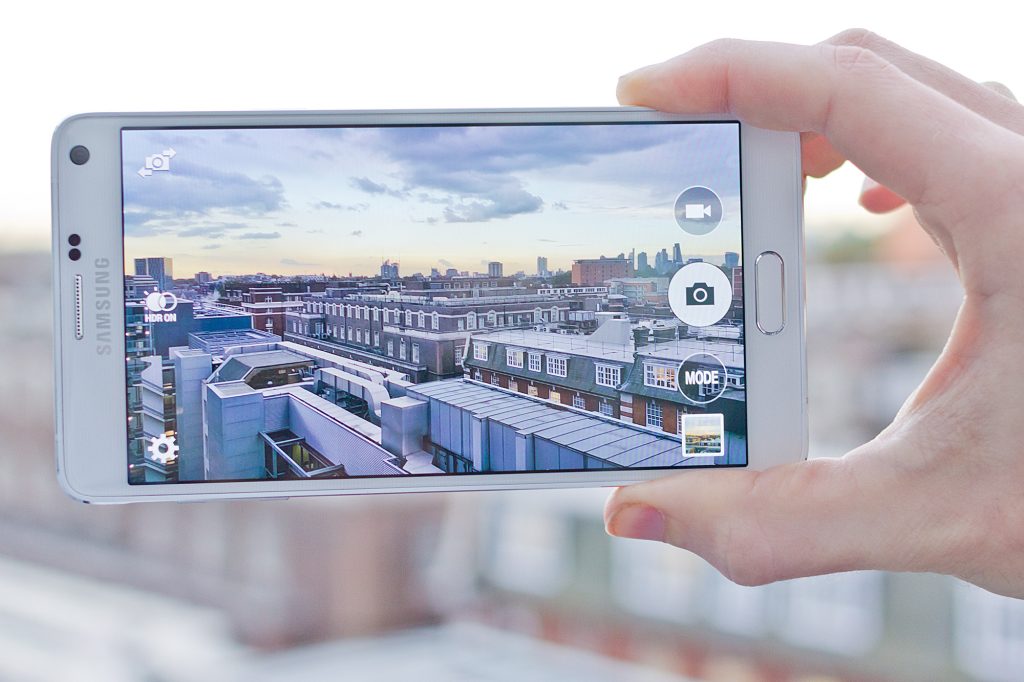 Good day everybody! Our post today answers some of the questions emailed to us by some members of our community. The #GalaxyNote4 issues covered here are specific to the phone's camera. We know that the Note 4 has a solid reputation for having one of the best camera among the current crop of top smartphones, but it doesn't mean that it's perfect. Below are some of the issues we have uncovered:
If you are looking for solutions to your own #Android issue, you can contact us by using the link provided at the bottom of this page.
---
Problem #1: SD card issue on Galaxy Note 4
I do hope you can help.
This is the second time the device has reported "SD card has incorrect file system" — and the microSD has become unusable. Both times i remember it was after an OTA update.
First time it happened, i had completely reset the device after the update and restored all my data from the SD card. Apps, including the camera app started playing up reporting "app has stopped unexpectedly" and SD card was not found. Backing everything up again the device was reset.
Recently the system got updated to 5.1.1, and had a minor security update (about 78Mb). After this camera App started misbehaving, and after several re-boots the SD card displayed as faulty. Coincidence or shitty software or maybe even crap hardware as i have had SD cards fail on the original Galaxy S, S2, and the original Note. But the SD card in my Nokia Lumia is chugging along perfectly.
This card has been in a Blackberry, Sony, and now a Nokia. So it leads me to believe that both the soft and hardware in a Samsung system is messing up somewhere and is not up to par unless you guys can offer better advice.
I know you guys always state that "A factory reset solves many a problems" but come one. That's like saying if your Windows is crashing restart the computer. There has to other resolutions to this. It can't be that SD card fails within a few months…while another card can go for several years from mobile to mobile.
I do hope you guys can offer advice, as these incidents are really putting me off going with Samsung devices…and maybe it's time to look at a more robust and durable alternative.
Thank you for your time in reading this. Regards. — Khalid
Solution: Hi Khalid. You may have an unsatisfactory experience with Samsung devices but you have to understand that there are a number of variables that can cause an SD card to fail. Samsung does not pay us to explain their side of things and we do recognize that your experience is a valid one. However, it's also a fact that not all Samsung users experience the problem you're having, and they are the majority. We believe that Samsung tries to do its best to fix previously known glitches, which includes SD card conflicts with their devices.
In fact, card failure can be expected after using a storage device for some time. We know that you have some of your SD cards fail after only a few months of use but the cause may not be totally a Samsung issue altogether.
As mentioned, there are several factors that can cause an SD card to go bad. Below are the possible causes for an SD card failure:
physical damage
SD card reader's/phone firmware
using bad USB cable, USB ports, or corrupted computer when moving files
inherent manufacturing defects
acquired problems throughout its lifespan
third party apps
improper user handling and storage
The best thing that you can do, if you think that a device appears to be causing SD card to fail, is to have it replaced. We don't have a solution for you if the device in itself has an isolated, unheard of problem. The issue may appear to be a Samsung issue after using a few of their gadgets but to tell you frankly, there are millions of Samsung users out there who do have not even heard of an SD card failure after years of usage. Contact Samsung technical support to ask for direct assistance, or to let them know about your specific situation.
Problem #2: "Warning: Camera Failed" error on Galaxy Note 4
So it was a sunny day and I decided to take "selfies" while sunbathing. Everything's going well until I became an idiot and took a photo of the sun. While my camera is pointed to the sun, the screen turned violet and I got worried that my camera got damaged. Then it started saying "Warning: Camera Failed". I turned off the camera for a few seconds and turned it on again.
It was a relief when it still works and I tried snapping a couple of photos and I thought everything was okay. That night when I checked the camera, it started saying the error again and I got so worried that it is already damaged so I started searching for troubleshooting on Google and found your site.
I tried doing everything that it says from clearing the cache, to putting on safe mode and even factory resetting but nothing has worked. So the last option is to bring it to the techs because I thought it can be a hardware issue. So the tech suggested the same thing to me which I told him I did already. So he said he will try and replace the camera. But just this afternoon, he rang me and said he has changed the camera but it still doesn't work. So I really don't know what could be the problem of the camera. The front camera works fine only if I use a third party app. It is the rear camera that has the problems. I hope you can help me regarding this. Thank you in advance. — Pet
Solution: Hi Pet. If camera replacement does not do anything at this point, consider flashing another ROM or operating system version. We can't think of anything to suggest to you at this time because the basic software troubleshooting (wiping the phone cache, safe mode, factory reset) do not work. If you don't have the option for a free phone replacement at this time, rooting and using another firmware may make a difference. Try to use Google for specific instructions how to flash a different ROM to your Note 4.
Problem #3: Camera auto focus issue on Galaxy Note 4
Actually I have two issues. One with the old phone and one with the replacement phone. The first issue with the original phone is the auto focus. When I purchased the phone, it wouldn't immediately focus unless I shook it a few times. So I received two more phones & they both still didn't focus immediately.
Yesterday I received the 3rd replacement phone and the camera focus is immediate. But now when I make a phone call the screen doesn't go black (blank) as soon as I hold it to my ear unlike the other phones. As soon as I held them to my ear, the screen would go black and as soon as I would look at the phone, it would light up again. If anything, I would rather fix the focus issue on the old phone so I don't have to try and switch all data to the new phone, because it's a hassle. But if I can fix the new phones issue and transfer all data, including apps, that would be nice. Thank You for your time and any help you may provide. — Brian
Solution: Hi Brian. The auto focus problems with your previous Note 4s may had been due to defective hardware (loose camera placement) although other factors can also come into play. Doing auto focus is a bit tricky and requires learning some basic techniques. In other cases, simply changing some settings can make a difference. If you want to use the Note 4 with the auto focus issue over the replacement one with proximity sensor problem, try tweaking camera settings first.
You can go under camera Settings>Metering Modes and change it to either Matrix or Spot. Some users find "Spot" option to work for them better than when using "Matrix".
Your Note 4's rear camera is set by default to adjust exposure and auto focus on the fly. To apply auto focus when trying to take a picture, simply tap and hold the spot of the screen that you want to apply auto focus and exposure on, then let the phone do the rest.
We hope these tips can help you fix the focus issue on your device. If nothing appears to change though, you may have to contend with the third replacement phone. The problem with the latest replacement it appears is the proximity sensor not properly working. To check if our hunch is right, dial *#0*#, click on Sensor, and verify if the proximity sensor detects your hand if you hover it above it. The screen should turn green if the sensor works. If nothing happens, that means that the replacement phone is defective as well.
Problem #4: Galaxy Note 4 camera can't focus properly
I got my Galaxy Note 4 mainly because of its camera. I like the zoom and the great pictures. Soon after I start using it problems with focus had started. I bought it from Best Buy so I went to see them for 5 times and all their "fixings" did not work.
I went to the office of Samsung and they erase all my data, and the camera is still blurred. In order to focus I have to move the phone all over until i get the camera to focus.
My phone is still less than a year old, but in few days it will be one year since I bought it. I was offered a refurbished one but I refused,
Sincerely. — Ruth
Solution: Hi Ruth. Please refer to our answer for Brian above. If the tips won't work in your case, you may have a defective camera. Getting a replacement may not be a bad idea for you.
Problem #5: How to disable shutter sound on Galaxy Note 4
When i take photos, the lighting and colours on the screen showed bright and nice. However, when i view the photos taken, the light changes to a darker shade compared to what I saw on the screen. Why does this happen and how can i stop it as i much prefer the original brightness?
Furthermore, is there a way for me to expose more light when taking photos? On many occasions, the screen showed lots of exposed light when I first have camera on, however the light changed (to darker) as i took time to adjust my shot.
It's very annoying as I can see the device can do the lighting I want, but it then automatically adjusts to darker light which I don't want and I don't know how to stop it.
I also don't like the click sound when you take photos but the previous reply showed that there's no option to turn it off. This is my first Samsung/Android experience and I can't say that I'm enjoying it. — Cathy
Solution: Hi Cathy. If your photos do not capture the lighting and colors on the screen, try changing some camera options under Apps>Camera>Settings. Try playing with options such as Effects, Exposure value, HDR, etc until you get the photos you want.
For the shutter sound concern, you're right. There's no way to disable it right now unless you are amenable to modifying your phone's firmware via rooting. In the United States, it's illegal to take a digital pictures without a sound so Samsung may have been playing safe on this one. If you don't want to attract attention when taking pictures, you can either turn the phone's volume down, or try using a third party app from Google Play Store.
---
Engage with us
If you are one of the users who encounters a problem with your device, let us know. We offer solutions for Android-related problems for free so if you have an issue with your Android device, simply fill in the short questionnaire in this link and we will try to publish our answers in the next posts. We cannot guarantee a quick response so if your issue is time sensitive, please find another way to resolve your problem. 
When describing your issue, please be as detailed as possible so we can easily pinpoint a relevant solution. If you can, kindly include the exact error messages you are getting to give us an idea where to start. If you have already tried some troubleshooting steps before emailing us, make sure to mention them so we can skip them in our answers.
If you find this post helpful, please help us by spreading the word to your friends. TheDroidGuy has social network presence as well so you may want to interact with our community in our Facebook and Google+ pages.