Unlimited data offerings are pretty popular in the U.S. These data plans allow users to use as much data as they please without having to worry about overages. Although carriers have FUP on their plans, this usually stretches depending on the carrier you've chosen. Interestingly, despite the competition, not all carriers are equal in this regard. This means that you can sometimes get a very good deal from a particular carrier while another carrier will give you benefits in other areas (like free subscriptions). So what do the carriers have to offer and which one is the best of the lot? Read on for more info on this.
Best unlimited data plan in 2017 between Verizon, AT&T, T-Mobile, and Sprint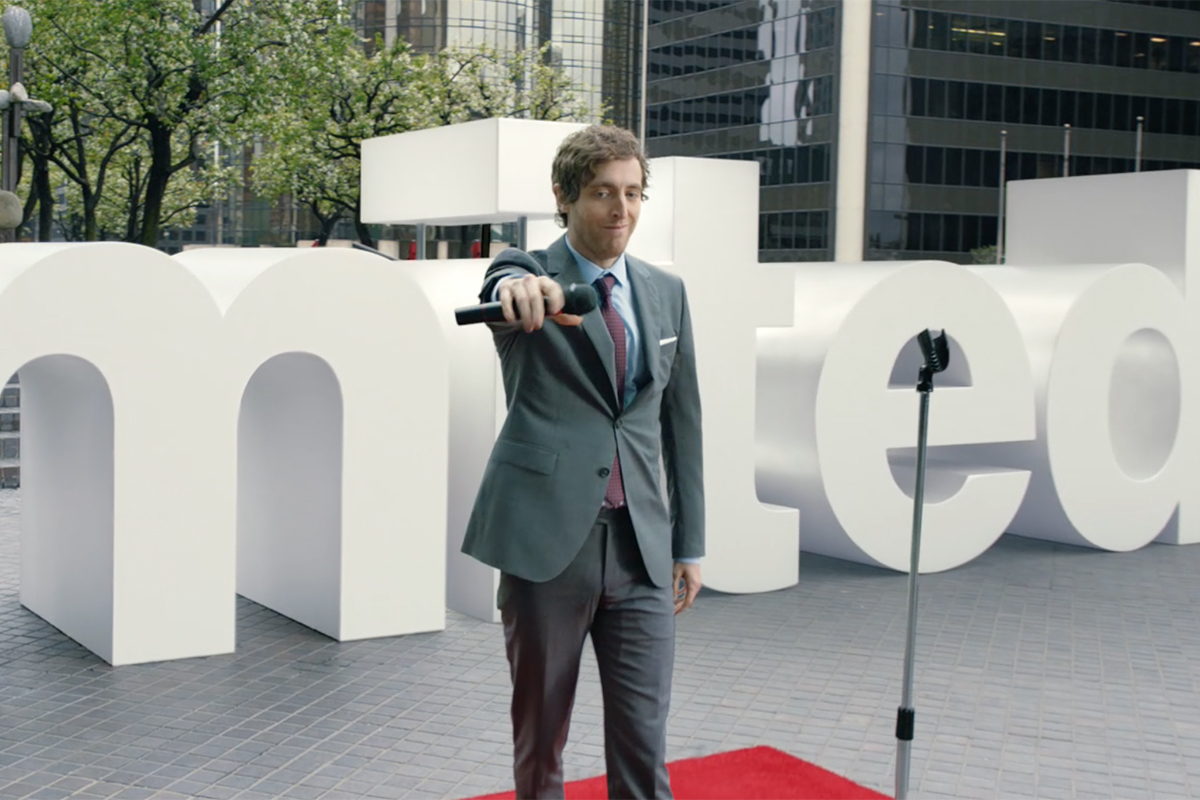 Verizon
Let's start with one of the biggest carriers in the U.S. Verizon offers the Verizon Unlimited plan starting at $80. You will have to pay $140 for two lines, $160 for three lines and $180 for four lines, meaning that the benefits are greater if you share the plan with three people. You will get 22GB of monthly data with this plan out of which 10GB can be used for personal hotspot. This is pretty generous, although the carrier has some heavy restrictions on data usage in Canada and Mexico. If you happen to travel to these countries, you will only be allotted 500MB of data usage per day. To make up for this, the carrier will offer unlimited voice calls and text messages in the two countries. The pack also allows video streaming in Full HD (not 4K).
In order to get the best pricing on Verizon Unlimited, it makes sense to enable auto-renewal of your plan. Further, the carrier will give you a $10 credit for Verizon FiOS every month for a period of 25 months. These are pretty attractive benefits considering the fact that Verizon enjoys decent network coverage around the U.S. This is something that other carriers cannot bring to the table. Keeping this in mind, these perks somehow validate the one or two caveats that the plan has to offer. The aforementioned pricing doesn't include the taxes and other fees that the carrier will charge. Verizon will throttle the internet speeds post the usage of allotted data.
AT&T
Known as the AT&T Unlimited Plus, the carrier's plans are pretty attractive as well. This is more the case if you're a subscriber of DirecTV or DirecTV Now, as it lets you save up to $25 per month. The pricing tier is as follows: $90 for one line, $145 for two lines, $165 for three lines, and $185 for four lines. This is pretty much on par with Verizon, coupled with the added benefits in the form of DirecTV discounts. You will have to set up automatic renewals to get the pricing mentioned above. On the plus side, there are no hidden fees or taxes here as the prices mentioned include everything.
The content you stream on DirecTV will not be counted against your data, which is a major bonus if you're a subscriber. Much like Verizon, AT&T also offers 10GB of data for personal hotspot. There's a cap of 22GB for your data every month, which is also identical to Verizon.
The carrier, however, will let you use unlimited data, voice, and texts in Canada and Mexico, unlike VZW. Full HD streaming is offered by default provided you turn off Stream Saver on your account. If you're looking for a slightly cheaper alternative, AT&T is also offering a $60 per month plan called Unlimited Choice. The caveat here is that you will only get about 3 Mbps of browsing speeds, which is pretty low given what the regular plan offers.

T-Mobile
Easily one of the best plans you will find out there, T-Mobile One comes with a wide range of benefits. Keeping this in mind, it's no surprise that T-Mobile is one of the most popular carriers in the U.S. The company was the first to introduce proper unlimited data offerings in the region, which explains its dominance in the industry. Although it's nowhere close to AT&T or Verizon's network reach, T-Mobile has made giant strides in the country.
So what does the carrier have to offer? Well, T-Mobile One will set you back by $70 for one line, $100 for two lines, $140 for three lines, and $160 for four lines. You get 30GB of usable data with this plan with 10GB allotted for personal hotspot. The carrier will throttle your data speeds post FUP. It offers unlimited data and voice in Mexico and Canada, while giving you unlimited voice, text and 2G data and texts in over 140 countries. Music enthusiasts will be pleased to know that T-Mo offers unlimited music streaming (at 1.5 Mbps) from most popular services out there. As with other carriers, you will have to enable auto payments to be eligible for the aforementioned prices.
You can sign up for T-Mobile One Plus which gives you free unlimited GoGo in-flight Wi-Fi, voicemail transcribing, as well as T-Mobile ID. This plan costs an extra $5 per line.
The T-Mobile One Plus International plan comes with unlimited mobile hotspot usage in 4G LTE speeds, unlimited calls to mobile numbers in 30 countries and unlimited calling to landlines in over 70 countries. Of course, you get all the benefits of the standard T-Mobile One plans as well. This particular plan will cost you an additional $25 per line, which seems a bit expensive, but pretty decent considering the kind of perks that it comes with.
It's hard to beat T-Mobile's unlimited data offering in the U.S. right now as the customers will tell you. However, the carrier still has a long way to go in terms of network connectivity and is still lagging behind Verizon and AT&T by some distance.

Sprint
Considering how Sprint is no longer the force that it used to be, we can ascertain that it has the most aggressive pricing among the carriers. However, since its network is fairly limited, it cannot particularly compete with the other three carriers on this list. So here's what the carrier has to offer with Sprint Unlimited. You will have to pay $50 for a single line, $90 for two lines, and any more lines that you add (up to 5) will be free. There's unlimited texting and 2G data usage internationally, which is something that only T-Mobile offers. You're getting Full HD video streaming by default here, which seems to be the standard among mobile carriers in the U.S. You will also be able to stream unlimited music from some of the top services, which is a big bonus for the users.
As for the data, you get to use 23GB per month, while 10GB can be used for personal hotspot. The prices mentioned above don't include taxes and other fees, so you might end up paying slightly more eventually. Much like the plans from other carriers, it makes sense to enable auto-renewal of your plans to save some money every month. It's important to keep in mind that Sprint doesn't have the best network out there as it currently stands in the last place in terms of network connectivity. Another important caveat here is that the prices listed above are only valid for new customers of Sprint, so existing customers are out of luck, sadly. Barring these caveats, the benefits offered by the carrier are pretty attractive.