Verizon is improving its data plans, offering up some new Unlimited options that are slightly more affordable than they have been in the prior years. They were announced a couple days ago, but are now available to move to today.
These plans are called Get More, Do More, Play More, and Start Unlimited. Instead of writing out an extensive overview of the different plans, you can view the side by side difference between these plans in this handy table: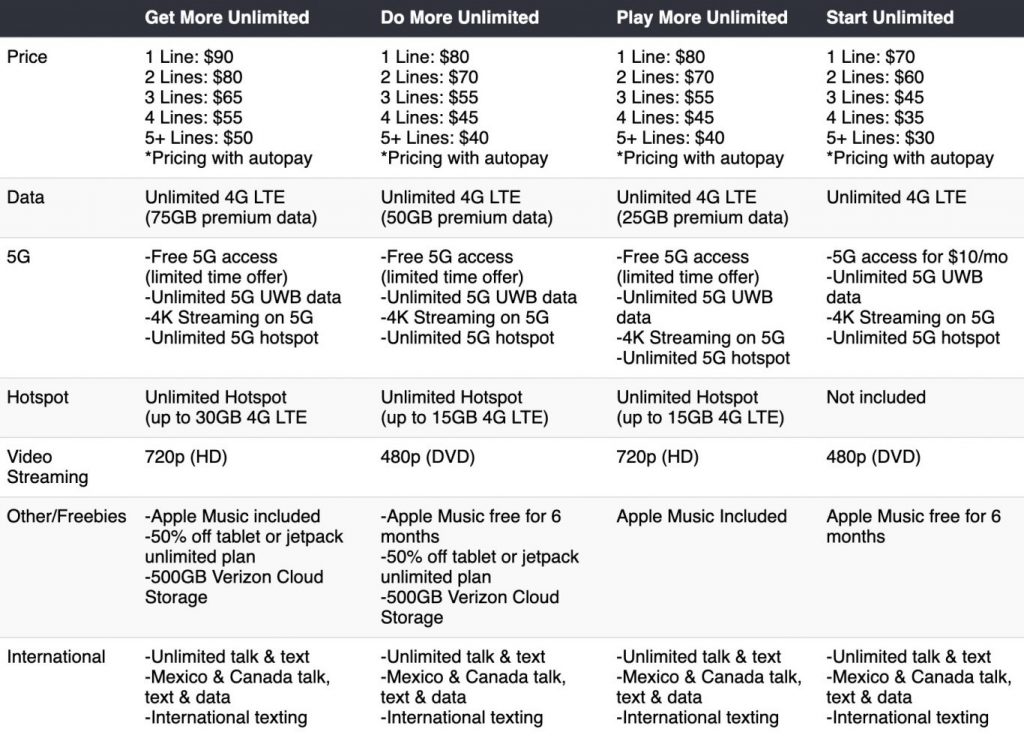 It's worth noting that the actual cost of these plans aren't a whole lot more cheaper than they are now, but offer discounts if you're using auto pay. Now, they do offer some different perks, such as discounts on Apple Music, or 50% off tablet plans.
If you want to get started with one of the new Verizon plans, hit the link below.
source: Verizon