From the iconic Harry P font, reminiscent of the original UK editions of the books, to the exotic Parseltongue font and the spell-inspired Lumos font, each typeface offers a unique style that captures the essence of the wizarding world.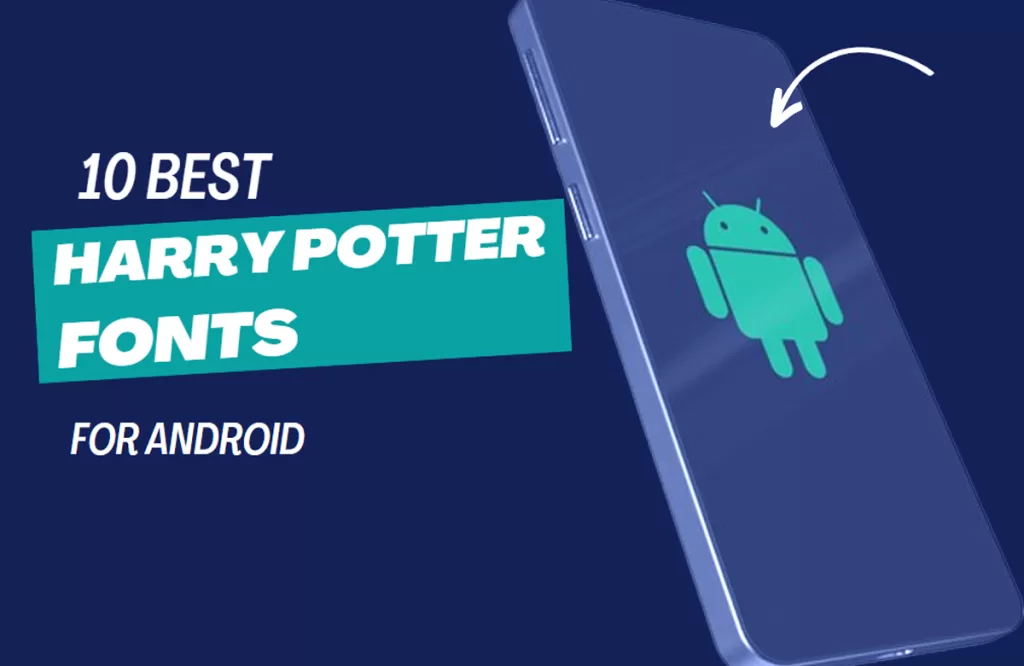 Whether designing school flyers, creating bewitching scripts, or emphasizing magical instances in content, these fonts provide a captivating look for all your Harry Potter-themed needs. This context will help you explore the ten best Harry Potter fonts that are perfect for adding a touch of magic to various projects.
1. Harry P Font
The Harry P font is an iconic choice among the free Harry Potter fonts, one that many users associate with the wizarding world created by the British author J.K. Rowling. Its unique style, reminiscent of the heading text used in the original UK editions of the Harry Potter books, can be leveraged to provide a captivating look for any Harry Potter-themed project. This free typeface is called "Harry P" and was designed by an independent font designer named Phoenix Fonts.
2. Parseltongue Font
The Parseltongue font is another popular Harry Potter-inspired font with a significantly exotic flair. This free serif typeface evokes images of snakes and Slytherin House, perfect for materials related to the Chamber of Secrets or any Slytherin-centric themes. The parseltongue font, created by Carpe Saponem, contributes to the Harry Potter universe's intricate detail.
3. Lumos Font
The Lumos font adopts its name from a spell used in the Harry Potter series – "Lumos," which ignites the tip of a wizard's wand to illuminate dark surroundings. It was designed by fz fonts and adds flourish to any magic-related theme with its detailed capital letters.
4. Magic School One & Two
Magic School One and Magic School Two are two complementary fonts inspired directly by the harry potter logo in Rowling's books' chapter headings. They were developed by FontMesa and are perfect for adding a touch of realism to applications related to Hogwarts, like school flyers or bulletin boards.
5. Animales Fantastic
With inspirations taken from Rowling's book – 'Fantastic Beasts and Where to Find Them,' this glyph-filled typeface mimics many magical beasts' shapes found within the series. It's an adventurous displayed dingbat developed by Anke-Art providing exciting symbols instead of characters.
6. Parry Hotter Font
Parry Hotter is an interestingly named display serif that includes peculiar ligatures, wonderful for bewitching scripts or articles with a wizarding slant. Designed by Anke-Art, you can download it free, although it is classified as shareware, making it ideal for personal use rather than commercial projects.
7. Magical Me
Magical Me was created specifically to mimic a fantastic magical universe with its cursive aesthetic presented alongside witch-like attributes, mainly used for emphasizing specific magical instances in content.
8. HP Poster
HP Poster stands out as closely resembling page numbers and book title fonts on Harry Potter books. Claude Garamond inspired this classic serif font in the 16th century. Available for download on Android phones under Adobe Garamond's name, this typeface has come a long way from its type foundry history.
9. Ablefont (Used as Fontomen)
Ablefont or Fontomen adopts an original light-hearted style making it ideal as they capture event invitations' essence or perhaps Cricut crafts involving puppet shows from this magical series.
10. Graham Meade (Known as GemFont98)
Designed by Graham Meade, GemFont98 has been used different times throughout the series' journey, reflecting whimsical muggle undertones while retaining a refined aesthetic making it suitable for subtle applications within chapters and other sections of content that require less intense typographical contrast, such as letter writing activities or notes on parchment paper.
Best Harry Potter Fonts for Android FAQ
What are Harry Potter fonts?

Harry Potter fonts are typefaces inspired by the Harry Potter series, designed to resemble the fonts used in books and movies.

Are there any free Harry Potter fonts available for Android?

Yes, there are free Harry Potter fonts available for Android. You can download them from various sources on the internet.

Where can I find free Harry Potter fonts for Android?

You can find free Harry Potter fonts for Android on websites that offer font downloads, such as Dafont or FontSpace. Search for "Harry Potter fonts" and browse through the options.

Can I use Harry Potter fonts for commercial purposes?

It depends on the specific font and its usage restrictions. Some Harry Potter fonts are free for both personal and commercial use, while others may have restrictions or require additional licensing. Always make sure to read the license terms provided with each font to understand its usage permissions.

How can I install Harry Potter fonts on my Android device?

To install Harry Potter fonts on your Android device, follow these steps:
Download the font file to your device.
Open the file manager app and locate the downloaded font file.
Tap on the font file to preview it.
Tap on the "Install" button to install the font on your device.
Once installed, the font will be available for use in compatible apps.

Can I use Harry Potter fonts in any app on my Android device?

Most apps on Android support custom fonts, but some may not. You can use Harry Potter fonts in apps that allow you to change the font style, such as word processors, messaging apps, or social media apps. However, system-level apps or certain pre-installed apps may not support custom fonts.

What is the font used in the Harry Potter logo?

The font used in the Harry Potter logo is called "FZ Fonts." It is a custom-designed font specifically created for the Harry Potter franchise.