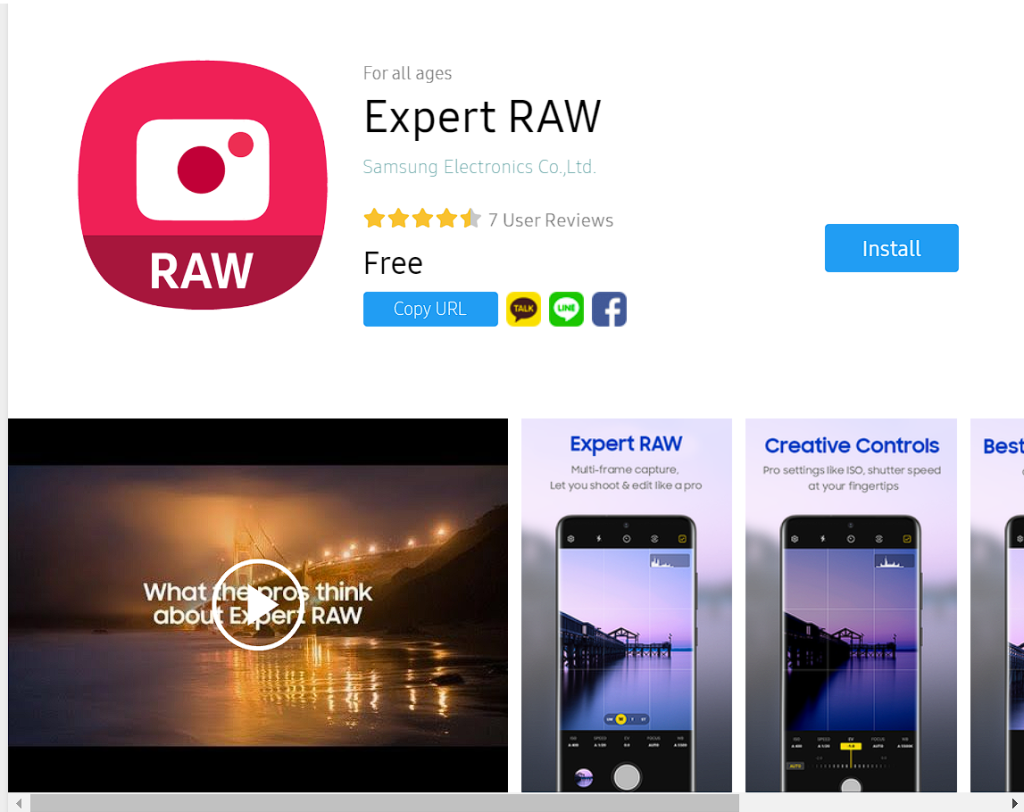 Samsung Rolls Out Update for Expert RAW With Image Quality Enhancements and Error Fixes
Samsung has released a new update for its Expert RAW camera app with improved image quality and bug fixes. The updated version, 2.0.10.6, was initially made available to a small number of users at the start of the week and has since been fully rolled out.
Changes Noted in Expert RAW after Update
According to tech news site SamMobile, photos taken with the expert RAW are less saturated than previously observed. However, it remains unclear if there have been any other alterations to the image quality aside from this noticeable one by Samsung.
The change might not appear significant unless you compare photos captured with both the older and newer versions of Expert RAW as shown in some before-and-after shots posted online.
Advanced Control Options Still Available in Expert RAW
Despite the changes in saturation levels in images captured by the app post-update, users still have access to a multitude of controls to adjust various aspects of their images. These options include saturation adjustments among others; thus allowing users the ability to achieve their preferred aesthetic even with the changes brought about by the update.
Furthermore, users can exploit other image editing tools available on their phones if they find that the app's own tools are not sufficient enough for their creative needs.
How To Update Your Expert RAW App
Users who wish to install these updates can do so via the Galaxy Store where they simply need to press the update button. While most Galaxy Phones launched after 2020 offer support for this app, some users may still be unable to see this update immediately.
The delay in availability depends on numerous factors including region and model of phone used. Users are advised that should they find themselves unable to download these updates at present, they should try again at a later time when it could potentially be available.
Benefits of Using Samsung's Expert RAW App
Regarded as an advanced camera application by Samsung, one key feature of Expert RAW is that it saves images in both JPG and RAW formats thereby providing users more control over how their pictures turn out.
The application also has distinct improvements like a larger dynamic range as well as brighter and clearer low-light photographs when compared to Samsung's default camera app. Its usability is further broadened by regular updates issued by Samsung to improve image quality.
While reports from various sources suggest that hashtags for upcoming updates hint at addressing how saturated photos taken with Expert RAW will appear, users who feel that their pictures are oversaturated have several styling controls at their disposal within the application itself.
It should be noted though that despite efforts being made through updates like version 2.0.10.6 towards reducing oversaturation in photos taken with this app, photos captured using specific cameras on phones like Galaxy S23 Ultra still appear oversaturated.
As such, although future planned updates such as Expert RAW 2.0.10.6 will likely be made available for all Galaxy S23 models alongside others which support Expert RAW, changes relating to photo saturation levels might not be encompassed within these updates across all devices.