Admit it; you don't often think of accessories whenever in the market for a new smartphone or tablet. But if you're wise, you remember to save a couple of hundred bucks for a decent power bank, nice external speaker, and especially a Bluetooth headset.
---
At A Glance:

Best Bluetooth Cell Phone Headsets Available Today
---
* If you buy through links on our site, we may earn an affiliate commission. For more details, please visit our Privacy policy page.
You don't want to be pulled over and get a ticket just because you "forgot" to tell the wife you're going fishing with the guys. Besides, talking on the phone while driving with only one hand on the wheel can be extremely dangerous.
Then there are those times when your multitasking abilities are pushed to the limit, and you cannot afford to occupy one hand with a device that can niftily sit in your trouser pocket. Finally, while you're at it, why not grab a stereo headset capable of doubling as a crisp music listening contraption? That way, you'll save on expensive headphones and kill two birds with one stone.
Bottom line, everybody needs a Bluetooth headset, be it mono, stereo, ultra-cheap, and simplistic or slightly pricier and adept at more than one task. And here we have the best options available on Amazon today, ordered from the costliest to the most affordable:
Best Bluetooth Cell Phone Headsets Available Today
1. Plantronics Explorer 50
First we have the Plantronics Explorer 50. A little different than the Voyager Legend, this one ticks all of the boxes — Bluetooth 3.0? Check. Ergonomic, lightweight design? Sure thing! Long battery life! No problem, not with its 11 hours in "premium quality talk/playtime."
This is truly an excellent choice, revolutionizing how you talk on the phone while driving or on the go. The Plantronics Explorer 50 is worth picking up.
Buy on Amazon
2. Plantronics M180
This is the poor man's Voyager Legend, looking far less glamorous, renouncing water protection, and easing up on the advanced noise-canceling technologies. Then again, the low price, 11-hour battery, and 33 feet range has helped it cross the near 2,000 customer review mark on Amazon and still keep a near-spotless four-star track record.
Buy on Amazon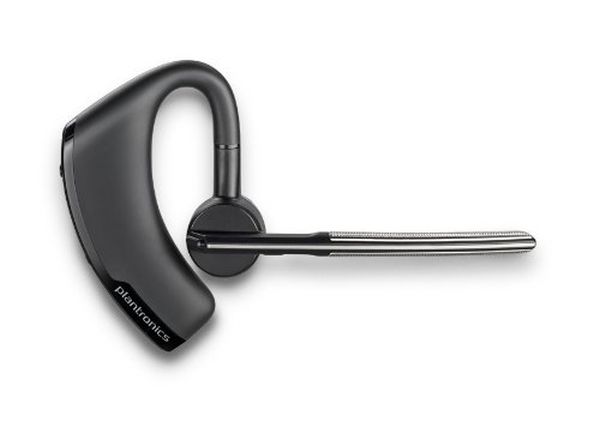 3. Plantronics Voyager Legend
The name is fitting, as this long-lasting, ergonomic, retro-looking, water-resistant appliance achieved legendary status and racked up a cool four-star review average from 3,000+ Amazon customers.
Granted, it's nowhere near as subtle as the Moto Hint, but triple mic tech can separate the user's voice from 80 dBs of background noise, ensuring the cleanest conversations you've ever heard.
Buy on Amazon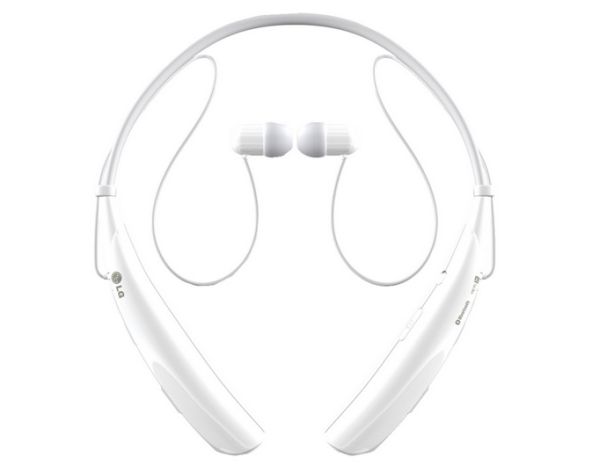 4. LG Tone Pro
Here's another stereo headset that aims to help you not just by diverting calls away from your phone. It's suitable for casual audiophiles, too, and it can go on for up to 15 hours in continuous use while looking expensive and sophisticated. It's (almost) the best of both worlds.
Buy on Amazon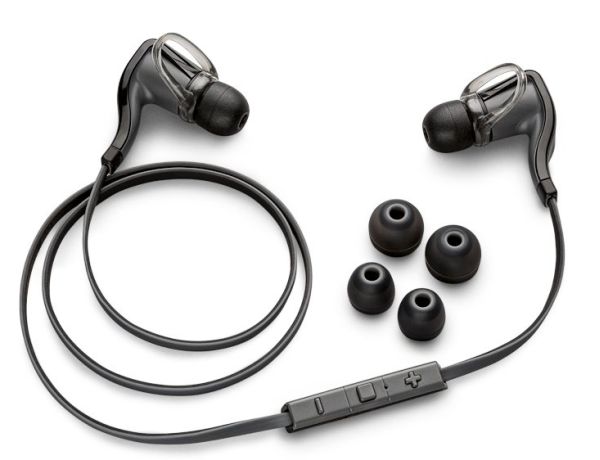 5. Plantronics BackBeat Go 2
Plantronics again? You betcha, and this time, they have a relatively inexpensive pair of wireless Hi-Fi earbud headphones for you, which you can hook up to any Android through thin air. The Go 2 is comfortable, compact, reasonably stylish, and, above all, a waterproof Bluetooth headphone.
It goes without saying you won't get Beats Studio-matching audio excellence at 60 bucks, yet Go 2's versatility makes it an uber-smart purchase.
Buy on Amazon
6. AMINY Bluetooth Headset
Coming in the traditional Bluetooth earpiece style, with this headset from AMINY. It features a built-in mic and 8 hour battery, and while the design is hardly something to write home about, it's exceptionally functional. It's widely purchased and sets itself apart by coming with an extra battery. So, instead of eight hours, you get a total of 16 hours. Additionally, each battery takes a meager 1-2 hours to recharge.
Buy on Amazon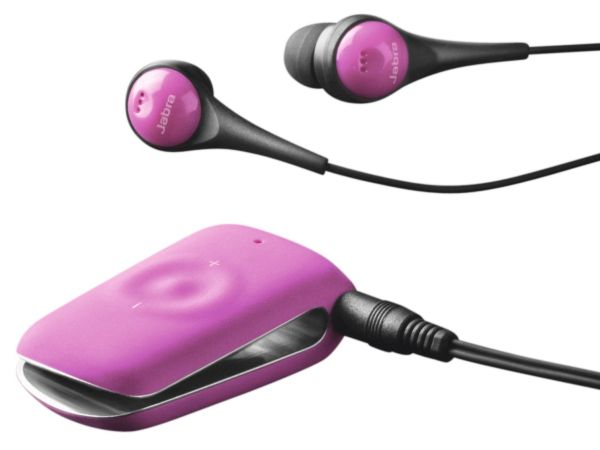 7. Jabra Clipper
Probably the cheapest half-decent Bluetooth stereo headset these days, and that tells you everything you need to know about Clipper's premium features. This bad boy can automatically switch between calls and music mode, and it's rain and shock-resistant, it alerts you of the incoming caller and mobile distance, and even facilitates remote music control.
The accompanying earbuds are, according to a fair share of customer reviews, "dreadful," but on the bright side, they're effortless to replace.
Buy on Amazon
8. Motorola Boom 2
The Boom 2 may strike you as old-fashioned at first glance, and it's certainly not a Moto Hint rival. Still, it provides up to nine hours of uninterrupted conversation, as per the manufacturer's claims, it boasts noise reduction and echo cancellation and works with Samsungs, LGs, HTCs, and even iPhones, not only Motorolas.
Buy on Amazon
9. Beshoop Wireless Earpiece
If you're looking for a Bluetooth headset that you can rely on, the Beshoop Wireless Earpiece takes everything to the next level. It has "dynamic," rich sound, a robust aluminum shell, noise cancellation, and possibly what might be the best of all, 8-hour battery performance under heavy use. This one runs on Bluetooth 4.2 and connects up to most Android devices easily.
Buy on Amazon
10. Motorola Moto Hint
We could go on and on about this little guy's controversial quality-price ratio, but at the end of the day, the equation is simple. If you own a Moto X phone — and any similar X and Moto models –, the Hint is a must-buy. If not, don't bother. When paired with any other Bluetooth-enabled handheld, it's "beautifully out of sight," aka really tiny, but sketchy as far as call quality is concerned.
When used with an X, it's a lot more than a wireless earbud, delivering notifications directly to your ear, and sending text messages via voice.
Buy on Amazon
11. Mpow Swift
Wait a minute; it seems you can actually find an even cheaper pair of stereo headphones than the Jabra Clipper. Alas, the Swift isn't incredibly "complex," plus it's a little awkward from an aesthetical standpoint.
It's ergonomic, comfortable, and "stable" nonetheless delivers an appropriate signal… for its price range, and lasts up to five hours of talk/playing time. Overall, it's not the best; it's not the worst product in the world.
12. No-name black wireless Bluetooth 4.0 universal headset
Forget big industry names like Motorola, LG, Jawbone, or Plantronics. Amazon's number one bestseller in Bluetooth cell phone headsets is a product assembled by an obscure Chinese company, probably headquartered in Shenzhen.
Worried for the possible shoddy quality of this thing? Then why not buy a couple? Half a dozen. A full dozen. At just a few bucks a pop, you can afford to replace them every other month. Funnily enough, you're even promised "noise reduction," "echo cancellation" and the design ain't as bad as you'd expect. The final choice is entirely yours.
Best Bluetooth Cell Phone Headsets Available Today Verdict
As you can see, there are plenty of choices as far as Bluetooth headsets go for your Android phone. Any one of these will provide you with the means that you're after, though we think that the choices from Plantronics rise above the rest here.
* If you buy through links on our site, we may earn an affiliate commission. For more details, please visit our Privacy policy page.