A Bluetooth headset might not be something that everybody wants to take with them on the road; however, it can be super helpful if you're on the phone a lot, such as if you're a salesperson or communicate back and forth with the office a lot. Generally, it's a lot more comfortable than holding your phone up to your ear for hours on end. Not only that, but it can stop you from being distracted on the road, as it helps keep both hands on the wheel!

* If you buy through links on our site, we may earn an affiliate commission. For more details, please visit our Privacy policy page.
Not sure what Bluetooth Headset to pick up for your Huawei P30 Pro? Follow along below, and we'll show you five of our top picks for the device. Let's dive right in.
Plantronics Voyager Legend
Coming up first on our countdown, we're looking at the Plantronics Voyager Legend headset. This is one of the best that you can get, with it able to withstands rain, sweat, and even accidents like spills. This one is actually good for both quiet and busy areas, since it's able to separate your voice from up to a whopping 80 Db's of background noise. On the phone, that can be really noisy, and is generally the equivalent of heavy traffic noise or a power lawn mower.
It's able to redirect audio to your phone when the user takes it off. It's pretty intuitive, able to respond to voice commands like answer and ignore.

Plantronics Explorer 50
In second place on our countdown, we're looking at a really popular one — also made by Plantronics, the Explorer 50 is one that you can't go wrong with. This one is another excellent choice, but does only feature Bluetooth 3.0 capabilities. It still connects up well, but might take a heavier toll on battery life. It's also ergonomic and lightweight, making it optimal for those longer phone calls. And, it has all-day battery life — 11 hours of what they're calling "premium quality talk/play time." The Plantronics Explorer 50 is one worth picking up for sure.

Jabra Stealth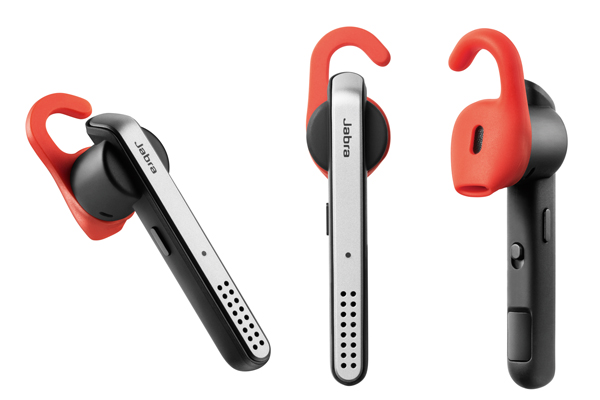 The Jabra Stealth is a little more unique than most options on our list. This one is actually a mono earbud, over the stereo performance that some of the Plantronics have. Still, the Jabra Stealth ensures "crystal clear sound at both ends of phone calls," even if it is is a mono setup.
Jabra is well known for its various audio products., and as such, you can expect excellent quality sound. Its built-in mic is the best in the industry, and through some software tricks, the Jabra Stealth manages to reduce background noise to the absolute minimum, just like Plantronics Voyager Legend. Battery life is actually really neat, sitting at round six hours.

Samsung Level U Pro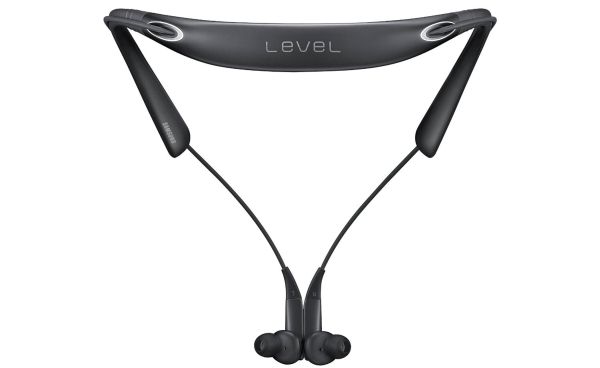 Next up, we have Samsung and their U Level Pro Bluetooth headsets. Despite it being a Samsung, it can actually work fine with any type of Bluetooth-enabled Android handheld, and even the iPhone — you're not limited to Samsung's own phones with this one. It's good for wirelessly initiating and answering voice calls, but does an excellent job at music playback as well. It sounds great no matter what.
Flexible and neck-adjustable, the Level U Pro can also handle the occasional splash of water, thanks to water resistance. Battery life lasts up to 9 full hours of talk time on a single charge. Perfect for those longer days!

Plantronics Voyager 5200
Last, but certainly not least, we're looking at the Plantronics Voyager 5200. This much loved earpiece competes with the other Plantronics products, featuring some cutting edge noise cancelling technology. If you're worried about ambient noise getting through the mic, don't! This one actually has four built-in microphones and a proprietary DSP that work together to cancel disruptive background noise like traffic or crowds. It keeps things sounding crystal clear!

It does just as good of a job keeping wind noise out of the microphone as well. As you might expect, it has crystal clear voice clarity as well. And, if you need to be on the phone all day, that's no problem — it is able to last about seven hours on a single charge!
Verdict
Here we've shown you five of the best Bluetooth headsets that you can pick up for the Huawei P30 Pro. There are far more on Amazon and at other stores; however, we're confident that these are some of the best. You just can't go wrong with a Plantronics Voyager Legend or a Plantronics Explorer 50; however, the Plantronics Voyager 5200 is certainly one of our favorites here.
Do you have a favorite Bluetooth headset in particular? Let us know in the comments section below.

* If you buy through links on our site, we may earn an affiliate commission. For more details, please visit our Privacy policy page.