If you thought ranking the world's best Android smartphones, tablets, or wearable devices was difficult, considering the ever-increasing competition. The sheer sizes of the markets and diversity of consumer preferences and budgets, we'd like to see you try to compile a bluetooth headsets top picks' list.
* If you buy through links on our site, we may earn an affiliate commission. For more details, please visit our Privacy policy page.
There are so many things to factor in when rounding up, for instance, the finest Bluetooth headsets that it comes as no surprise today's top ten directory already looks very different from our previous lists. So here we go, our favorite bluetooth headsets to your listening pleasure.
Best Bluetooth Headsets in 2020
However, let's focus on the current cream of the crop, ordered from most recommended:
Plantronics Voyager Legend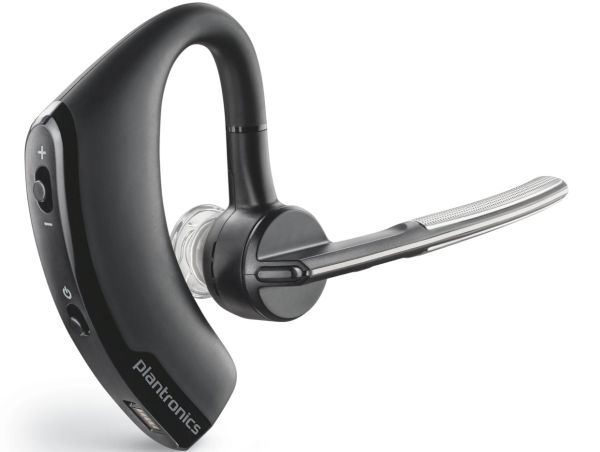 Cheaper than ever before, the "legendary" Bluetooth 4.0-enabled mono Plantronics Voyager Legend headset withstands rain, sweat, and coffee spills. It can separate your voice from 80 Db's of background noise (which is a lot, trust us) and automatically answers calls if you start wearing it all of a sudden.
At the same time, it redirects audio to your phone when it senses the user doesn't want to activate hands-free endeavors and understands two very straightforward spoken commands – answer or ignores — pretty intuitive UI at such a low price.
JayBird X4
As the successor to the Jaybird X3's, we always expected the X4 headphones to cost far more than most of their low-profile new rivals. There are several good reasons for that, including brand loyalty and product reliability.
Then you have a minimalistic, timeless, unparalleled design, six different coats of paint, ranging from "alpha" to "storm" to "ice," a lifetime sweatproof warranty, SignalPlus technology for skip-free music outdoors, 8-hour battery life, and Shift Premium Bluetooth audio quality. It's perfect for professional and novice athletes, business users, audiophiles, and travel enthusiasts.
Samsung Level U Pro
Don't let the manufacturer's name fool you into thinking this is a Galaxy-exclusive "appliance." It can work fine with any type of Bluetooth-enabled Android handheld, and even iPhones. It's good for wirelessly initiating and answering voice calls. Still, especially playing music, courtesy of Ultra High Quality Audio (UHQA) features delivering a "true" 24bit digital audio experience on the tiniest imaginable earbuds.
Flexible and neck-adjustable, the Level U Pro can also handle its occasional splash, and technically lasts up to 9 full hours of talk or playtime on a single charge.
New Bee NB-B41
Another in-ear headset, you'll love what the New Bee has to offer in terms of phone calls and audio quality. This class of devices works really well for a phone meeting, conferencing, and more. It typically edges out as much sound quality as possible and also wins the portability battle.
We're not telling you to choose the New Bee NB-B41 over others; however, this is the most versatile choice for work and play.
Jabra Stealth
Why in the world would you ever go for a mono earbud when it costs the same or more than decent stereo mobile accessories? Well, because sometimes, it's wise to keep an ear free and connected to the surrounding reality, and because the Jabra Stealth ensures "crystal clear sound at both ends of phone calls."
This bad boy's built-in mic is the best in the biz, and through tricks that may often feel like magic, it somehow manages to reduce background noise to the absolute minimum. Oh, oh, oh, and it's got a dedicated physical button for remote activation and voice interaction with Google Now. Also, NFC for easy pairing, Multiuse for controlling the audio on two handhelds at once, and 6-hour autonomy in HD voice calls.
LG Tone Pro
And we're back to stereo headsets. To an industry classic, that is, which ergonomically bends around your neck for an ideal fit and stellar ergonomics, taking less than two hours to charge and then resisting up to 21 days in standby or a whopping 15 hours in talk time.
The design for this LG Tone Pro received awards, enhanced bass response, HD Voice, aptX compatibility, echo cancellation, and noise reduction cover everything you need in both call and music modes. Still, unfortunately, the advanced age comes with a Bluetooth 3.0-speed tradeoff.
AMINY Bluetooth Headset
Here we have an over-the-ear wireless Bluetooth headset with built-in mic and 8 hour battery that doesn't look very glamorous but pulls off its duties honorably, generally satisfying almost 2,000 Amazon customers. It comes with an extra battery as well, allowing you to get 16 hours total. They only take 1-2 hours to recharge.
Beartwo Lightweight Headset
The Beartwo brand name probably doesn't ring any bells, the design is by no means extraordinary, but at the end of the day, there has to be something special about this in-ear stereo headset.
Granted, that doesn't directly make it the best Bluetooth headset of 2020, not even to date, but it goes to show you don't need to spend a full Benjamin to enjoy decent wireless smartphone audio controls, including on two devices simultaneously. There's some good Bluetooth range here, and you'll never yank the earbuds out of your ear since the central unit rests around your neck.
Plantronics Explorer 50
Bluetooth 3.0 capabilities? Check. Ergonomic, lightweight design? Double check. Long endurance? Check, at 11 hours in "premium quality talk/playtime." Partial liquid protection? You got it. The Plantronics Explorer 50 is the true underdog of this list, as one of the most reliable Bluetooth headsets today.
Beshoop Wireless Earpiece
You thought the Mpow Cheetah was flashy, eye-catching, and, well, ear-catching with a decidedly cool name? Beshoop Wireless Earpiece takes everything to the next level. Clawing its way on our top ten list of today's best Bluetooth headsets thanks to 4.2 compatibilities (read easy pairing with all the new high-end Androids), "dynamic," rich sound, a unique, rectangular look, robust aluminum shell, Noise Cancellation, and an 8-hour battery performance under heavy use.
* If you buy through links on our site, we may earn an affiliate commission. For more details, please visit our Privacy policy page.
We will receive sales commission if you purchase items using our links.
Learn More
.