Technically, this year's glamorous-as-always IFA consumer electronics trade show in Berlin wraps up today, just as Apple puts the finishing touches to the San Francisco stage where the iPhone 6s and 6s Plus will break cover in a matter of hours.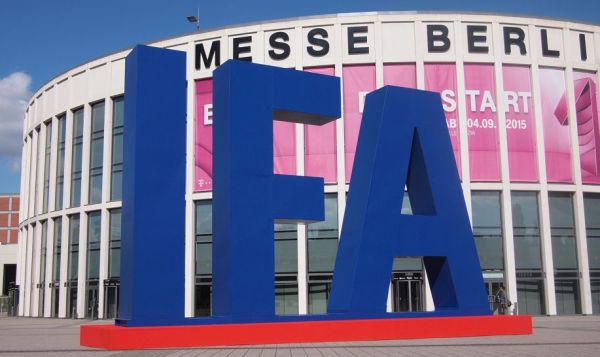 But back to IFA 2015, all the high-profile product announcements really took place last week, with the vast majority preceding the expo's formal opener on Friday. Why did it take us so long then to round up the Android protagonists that made the tech world rumble before rehashed iPhones can seize their unjustified spotlight?
Well, we wanted to digest the profuse device introductions and re-introductions, and filter the handhelds, tablets and wearables that objectively show decent promise from the gimmicky duds and prime vaporware suspects.
After careful consideration, we've chosen a number of 20 new Androids we believe you'll hear more about in the coming months:
Best smartphones of IFA 2015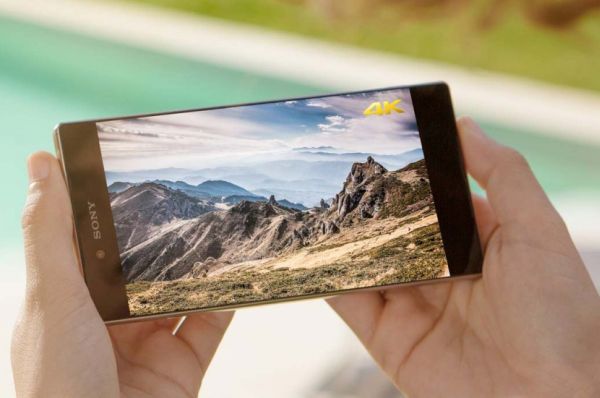 Why: Because they're outstanding, different enough from their predecessors to stand out for a change, and cater to all classes of power users, no matter their hands and trouser pocket sizes. All three come with minuscule fingerprint sensors, neatly disguised as lateral power buttons, and they're all handsomely engraved with Xperia logos to their sides.
The Z5 Compact is obviously the smallest and lowest-end model of the bunch, with a 720p 4.6-inch display and 2 GB RAM in tow. Then you have the 1,080p 5.2-inch Z5, loaded with 3 gigs of memory, and finally, the road-opening 4K 5.5-inch Z5 Premium.
When: By October as far as the Z5 and Z5 Compact are concerned, and sometime in November the Z5 Premium. In Europe, Asia, and Canada, that is, with official US availability details notably missing from the puzzle.
How much: Roughly €550, €700, and €800 respectively on the old continent.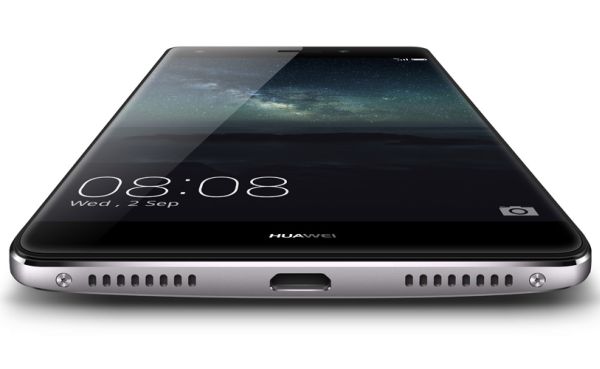 Why: It brings Force Touch-similar technology before the iPhone 6s and 6s Plus. Also, it's a definite head-turner, and it recognizes fingerprints.
When: Alas, there's no way Huawei will dispatch the Mate S in advance of next-gen iPhones. Pre-orders begin September 15, shipping should be underway by the end of the month… in certain global markets.
How much: €800 or so with Force Touch and 128 GB internal storage, €649 in a standard, 32 gig configuration. Ouch!
ZTE Axon Elite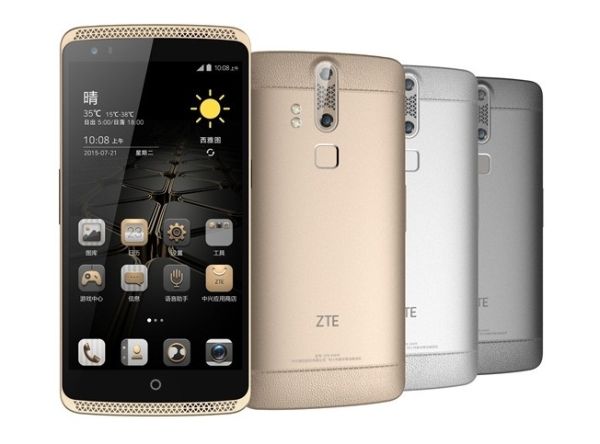 The European-bound counterpart of the Chinese Axon and American Axon Pro, this is only Full HD-capable, but offers fingerprint and eye-scanning features, as well as microSD storage expansion beyond the base 32 GB.
Priced at €420 in most EU territories, this has the brawn of a flagship, but not the prohibitive demands to match it. Nicely done!
Lenovo Phab and Phab Plus
We don't like filing gigantic 7 and 6.8 inchers under handhelds, yet Lenovo leaves us little choice, marketing the upper mid-range duo as everything but tablets. They're phones, phablets, phabs, crossover devices, just don't call them tabs.
Good thing they're super-affordable, at $179 and $229 respectively, with 720p and 1,080p screens, Snapdragon 410 and 615 chips, 1 and 2 GB RAM, plastic and metal bodies, 13 MP cameras and Lollipop across the board.
Lenovo Vibe P1 and Vibe S1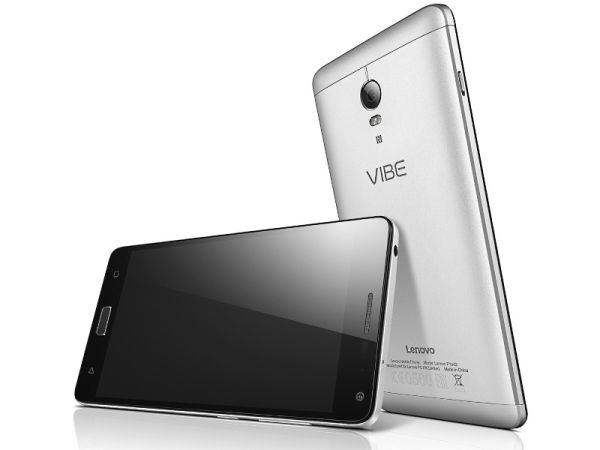 It's perhaps not fair to tackle these radically distinct products together, but we can't give Lenovo three spots on our smartphone recap. Besides, the P1 and S1 do have one thing in common, namely they each focus on one key selling point.
The former targets people who are always on the move with a massive 5,000 mAh battery, while the latter aims to win the hearts of selfie addicts, courtesy of a quirky 8 + 2 MP dual front cam arrangement.
IFA 2015 – tablet roundup
Acer Predator 8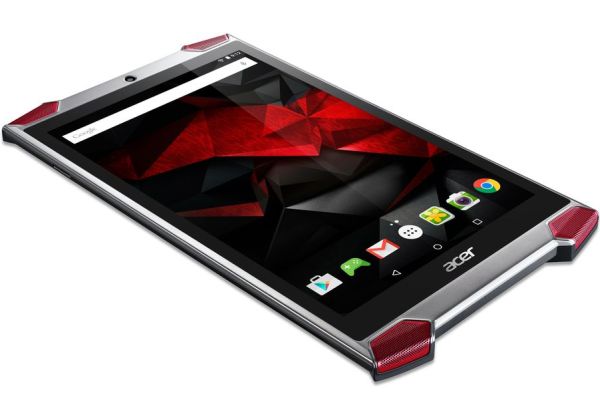 We can't say we were shocked to see merely a handful of Android slates previewed at IFA, since sales in the segment have steeply plunged of late, but the Predator 8 was certainly a nice surprise, not to mention a welcome change of pace from the tens of budget-friendly models that all look the same.
This gaming-oriented beast is clearly special, in more than one way, what with its four snazzy red front-facing stereo speakers, tactile feedback support, Intel Atom x7 power, and high-res 8-inch panel.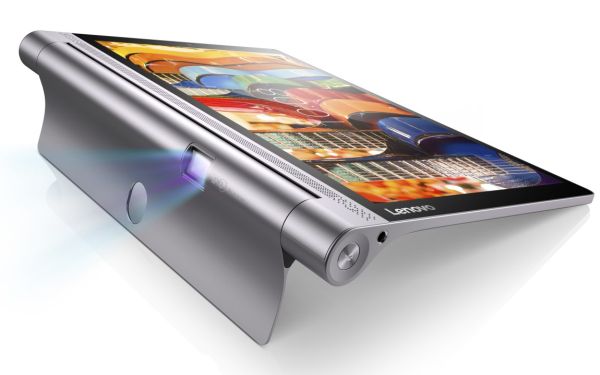 Boy, was Lenovo busy leading up to IFA! This trio of new "multimode" tabs consists of two low-cost configs, capable of lasting a while between charges, and a "professional" variant with a built-in pico projector, 2,560 x 1,600 pix res screen, thin aluminum construction, and an even huger battery.
Prices? From the totem pole top to bottom, $500, $199, and $169 respectively. Not too shabby!
Alcatel Xess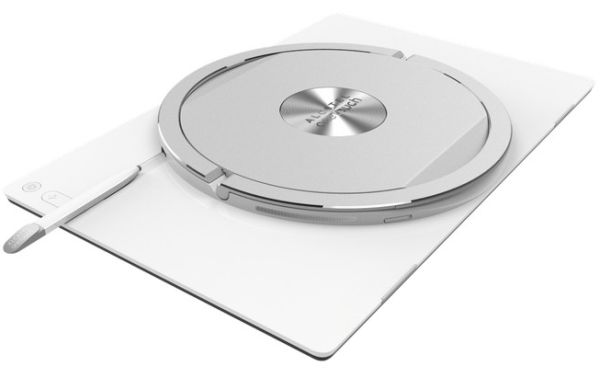 This choice is going to be a little harder to explain, but bear with us for a second. First of all, yes, 17 inchers are crazy uncomfortable to carry around. Also, the manufacturer itself emphasizes in marketing material this is a "genre-busting" smart device "so different we can't call it a tablet."
However you therefore elect to call it, you might be surprised to find it's an effective and compelling home entertainment product, at least on paper. It comes with a convenient kickstand, it's sharp, long-lasting, decently speedy and, above all, big.
Best smartwatches of IFA 2015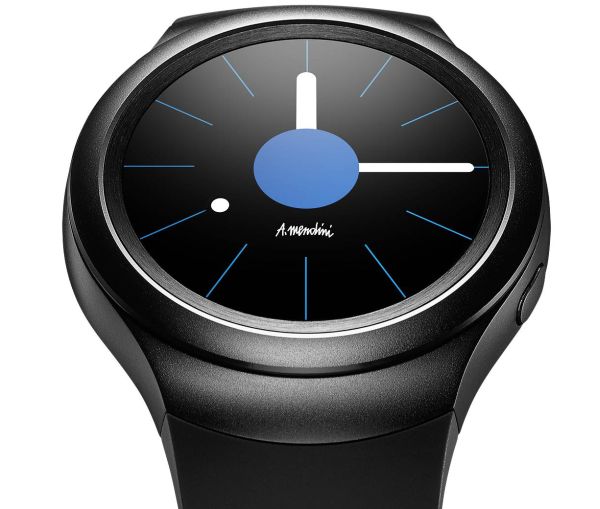 It doesn't run Android Wear, and was teased so many times ahead of last week it feels like old news. But it's compatible with a large number of Android phones, not just Samsungs, and it's still fresh and unavailable to buy.
Starting at around €350 in Europe and $350 stateside, the circular Tizen timepiece should globally go on sale within a few weeks, including in a 3G-enabled flavor. Elegant, robust, durable, health-friendly, and water-resistant, the Gear S2 is no doubt a worthy LG Watch Urbane and second-gen Moto 360 contender.
Moto 360 2015 and Moto 360 Sport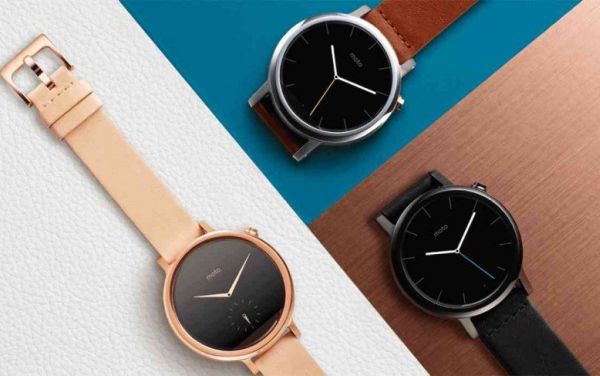 Speaking of revamped 360s, these offer far more customization options than before, with models specifically designed for men, ladies, and fitness nuts of both sexes. Also priced dangerously close to the Apple Watch, at $300 and up, the 360 2 essentially confirmed all recent speculation, delivering superior raw system performance, autonomy, and… iPhone support.
Huawei Watch
First unveiled six full months ago, the luxury Android-running timepiece has gone through a lot to reach stores, with pre-orders at long last open, but the MSRP set a little high, at $350 with a leather strap, or $450 in a version tied together by a stainless steel link band.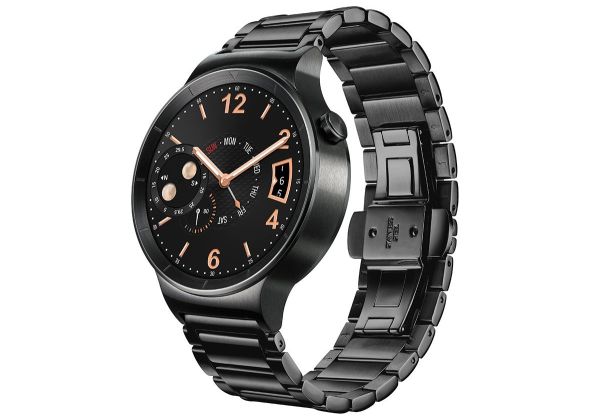 This is arguably a handsomer accessory than the 2015 Moto 360, Gear S2 and Watch Urbane, but ultimately, it's still useless without a paired Android handheld or iPhone. Make it $250, Huawei, $300 tops, and we have a deal!
Asus ZenWatch 2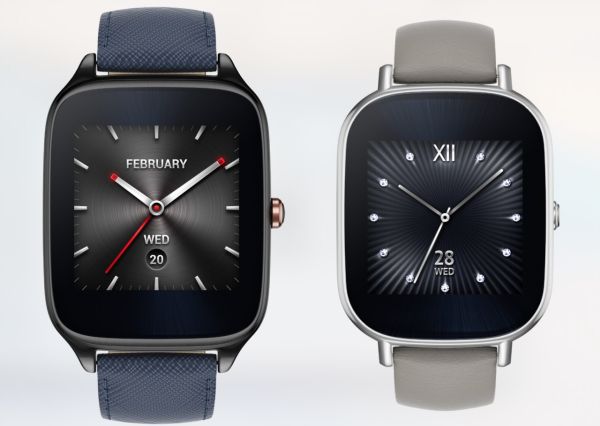 Another previously announced product that got further detailed at IFA, the ZenWatch 2 is nowhere near as premium-looking as the aforementioned smartwatches, but at least it comes in two sizes. With sharp AMOLED panels, IP67 water protection, decent battery, a host of useful sensors, and a starting tariff of only €150 in Europe, which suggests $150 in the US.
Alcatel Go Watch
It's clearly tricky for low-key French OEM Alcatel to shine in such a competitive and crowded space, yet the Go Watch is inexpensive enough, at $150, to make you overlook its terribly unattractive design. It's also waterproof, dustproof, and shockproof, rated at 2 to 5 days of endurance on a single charge, compatible with both Androids and iPhones, plus capable of monitoring your heart rate, and offering advice accordingly.