A Virtual Private Network (VPN) service creates a private, encrypted tunnel across a public network, making it possible for individual internet users to circumvent geo-restrictions and enjoy much greater privacy. While the technical aspects of VPNs are quite complicated, modern VPN apps for Android make this network technology accessible to everyone. Here are our favorite free VPN apps for Android.
Best Free VPN for Android
1. ExpressVPN
ExpressVPN is a popular VPN service for all devices, including Android smartphones and tablets. The free version gives you 7 days of unrestricted VPN access—plenty for a business trip overseas or a short vacation in Europe. ExpressVPN has servers in 94 countries, always giving you top speeds with no slowdowns or connection drops.
All connections are automatically encrypted to protect users' privacy, and the company behind ExpressVPN has a strict no-logging policy. ExpressVPN's customer support is available around the clock via live chat and email.
Get It Now: ExpressVPN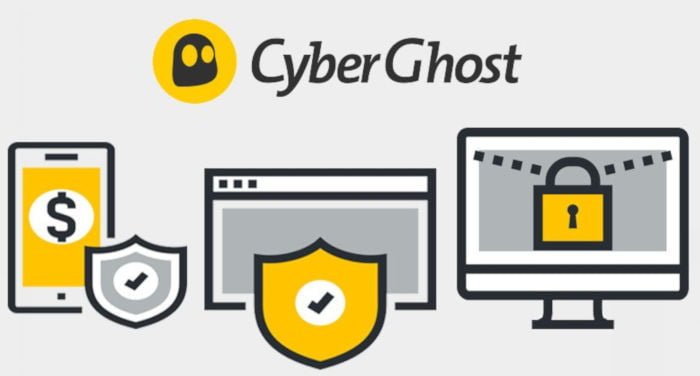 2. CyberGhost
CyberGhost is one of our favorite options, particularly for video streaming. CyberGhost actually claims that it's one of the best VPNs available for streaming video content like Netflix and Twitch, which makes it ideal to connect up to when you're traveling abroad.
The VPN network actually advertises over 1,200 servers that are spread out through 57 countries. That said, not only should you have quick access to video streaming platforms, but you should be able to view geo-locked content pretty easy, too.
CyberGhost keeps you really well protected while connected as well — their encryption is military grade, giving you 256-bit AES encryption with SHA256 authentication. There's a built-in automatic kill switch in the event that your VPN connection drops, and CyberGhost provides DNS and IPv6 leak protection.
CyberGhost is actually a VPN that's widely available — you can use it on most platforms, including Android, Windows, Mac, iOS, etc.
Get It Now: here

3. VyprVPN
GoldenFrog's VyprVPN is a pretty nice choice as well, actually claiming to be one of the most well featured VPNs for the purposes of privacy, freedom, and security on the Web. It's one of the few VPNs out there that brings you true privacy and freedom on the Web.
That's because they actually pass all of your data through a tunnel that is encrypted with 256-bit AES — they keep all of your history private, so that even your ISP cannot see it. All your ISP sees is encrypted traffic — no actual details on what you're watching.
Grab VyprVPN at the link below.
Download it now: Google Play
4. Turbo VPN
Turbo VPN has secured its place as the best VPN app for Android thanks to its simplicity, performance, and reliability. The app is free with in-app ads, which aren't nearly intrusive enough to bother us. Compared to other free VPN apps, Turbo VPN generally offers better speeds, but you still experience the occasional slowdown when too many people use the service at the same time.
The highlight of the app is its super simple user interface. After you launch Turbo VPN, it takes just a single tap on the screen to activate the VPN service. Once the connection is established, you can enjoy regionally restricted content or private web browsing.
Download it now: Google Play
5. Hotspot Shield
Hotspot Shield has been around for a while. The app has been downloaded over 500 million times, and it keeps attracting many new users as the developers target new platforms, including Android. The free version of the app comes with ads, but there's also a premium plan, which includes some extra features. Hotspot Shield offers VPN coverage from 20 countries, guaranteeing unparalleled performance and the ability to unblock all geo-restricted content.
As a nice bonus, Hotspot Shield uses its own malware filters to alert you if you visit sites that are known to contain malware. According to the official website, Hotspot Shield detects and blocks more than 3.5 million malicious, phishing, and spam sites from infecting your device.
Download it now: Google Play
6. TunnelBear VPN
With its honey-loving mascot, TunnelBear wants to make VPN accessible to anyone. Their VPN services follow a predictable pricing structure, with one premium and one free plan. The free plan includes 500 MB of data every money, which should be more than enough for all casual users. The premium plan offers unlimited data, and you can pay for it either on a monthly or yearly basis.
The TunnelBear Android app comes with a handy widget for your home screen and a cartoony user interface that removes all the complexities commonly associated with VPN services.
Download it now: Google Play
7. Hola Free VPN
Hola VPN has over 117 users and runs on virtually all popular electronic devices. The purpose of the app is to allow users enjoy unrestricted web browsing and unrestricted access to the Play Store. To accomplish these goals, Hola comes with a built-in web browser and the ability to install even geo-restricted apps with just a few clicks. The free version is supported by a commercial version of the VPN service that's available to business customers.
Download it now: Google Play
* If you buy through links on our site, we may earn an affiliate commission. For more details, please visit our Privacy policy page.